Remember the old high school game, "Seven Minutes in Heaven?" Well, last autumn, NextEV's electric Nio EP9 supercar played its own version: "Seven Minutes in the Green Hell." On October 14th, 2016, the battery-powered speed machine blitzed around the Nurburgring Nordschleife in 7:05.12—a lap time that earns it a new 'Ring record for electric cars. And now, Nio has released video of the 1,360-horsepower supercar taking its borderline-bonkers lap. 
Now, the business of new Nurburgring lap records has been a little contentious lately. Lamborghini has come under fire in recent weeks over allegations that it fudged the video of the 6:52 lap set by the Huracan Performante at the famed German race track. But the video below of the Nio EP9 blasting around the 'Ring —which forgoes a speedometer for a stopwatch, a map of the track, and a picture-in-picture view of driver Peter Dumbreck pushing the car to its limits—doesn't trip our B.S. sensors the way some clips do.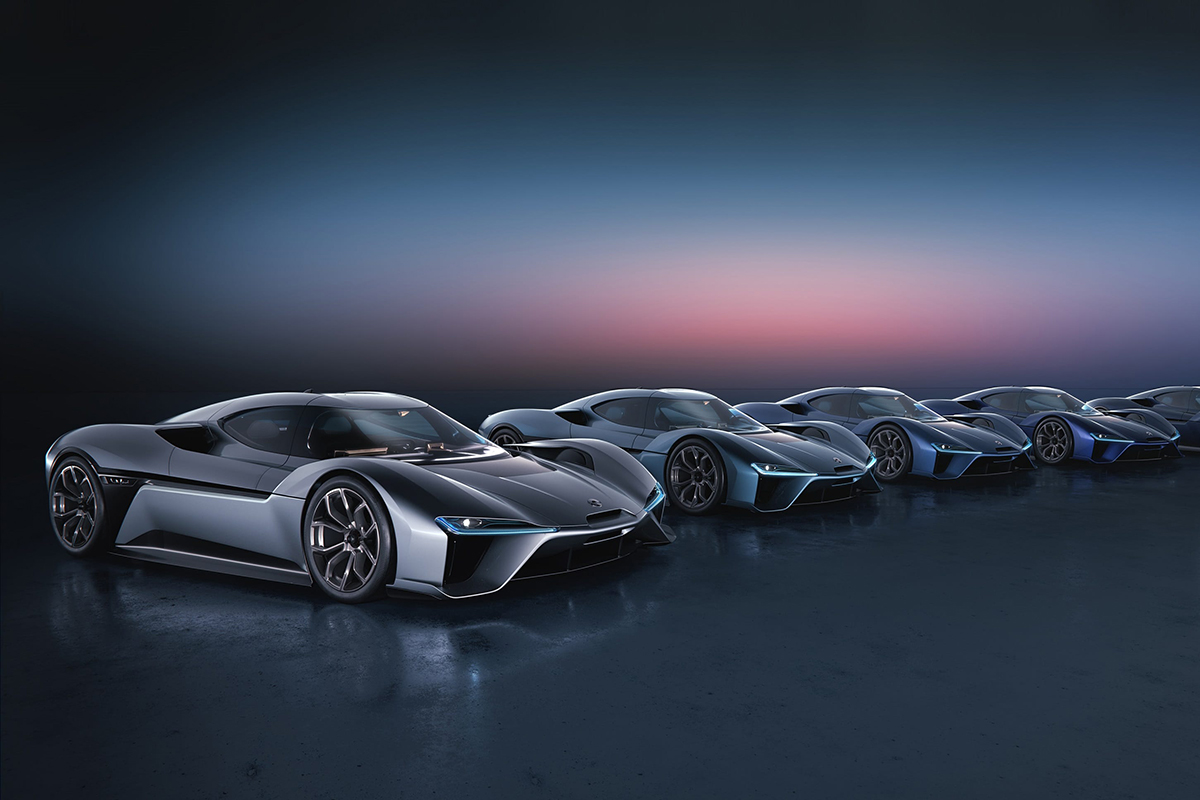 Nio
Honestly, the EP9's lap time isn't all that shocking, given the car's claimed specs. In addition to the four electric motors cranking out a claimed one megawatt of power, Nio says its supercar can generate 5,400 pounds of downforce—twice as much as a Formula One race car—and pull two and a half g's while taking a turn at 140 miles per hour. (Credit also goes to the 19-inch slicks, each of which is more than a foot wide.) 
Still, that 7:05.12 lap time means the Nio EP9 can outrun some incredible performance cars at the 'Ring. The Mercedes-AMG GT R, the Nissan GT-R NISMO with N Attack Package, the Lexus LFA Nurburgring, the Ferrari 488 GTB—all of 'em wind up sucking the EP9's metaphorical exhaust. 
Our only question, then: When can we take this puppy for a spin?