The answer to "how many miles is too many" when it comes to used car shopping is — it depends. A 200,000-mile odometer reading shouldn't be a dealbreaker if you're looking at, say, a 2001 Honda Civic. Meanwhile, 100,000 miles on an Audi Allroad might be a little scary. But I want to hear what Car Autance readers think about this prompt. What are some mileage milestones you look out for?
I've owned a decent crop of cars at this point in my life, and many of them have been high-mileage machines. I bought a 2005 Acura TL with about 160,000 on the clock and drove it to around 220,000 with minimal issues. The car was running well when I sold it roughly a year ago. My 1984 300ZX is sitting on 212,000 miles now, and while it took some time to get it running nicely, its ailments were mostly due to sitting in the sun for long periods of time rather than mileage. Technically, even with nearly the distance to the moon on its odometer, that Z could be considered a low-usage car since its lifetime annual mileage averages out to less than 6,000 a year.
The most mileage I've ever braved was 340,000 on a 2000 Toyota Tundra V8 that I bought cheap because, well, nobody else was willing to bite at that odometer figure. The truck ran just fine, though. It was a little smelly inside and needed some suspension work, but it solidly confirmed the trope of Toyota V8s being stout as stumps for me. I only got rid of that thing because I found it boring, and somebody in the desert was willing to trade me a sweet 1975 International Scout for it, which was one of my best car-deals ever.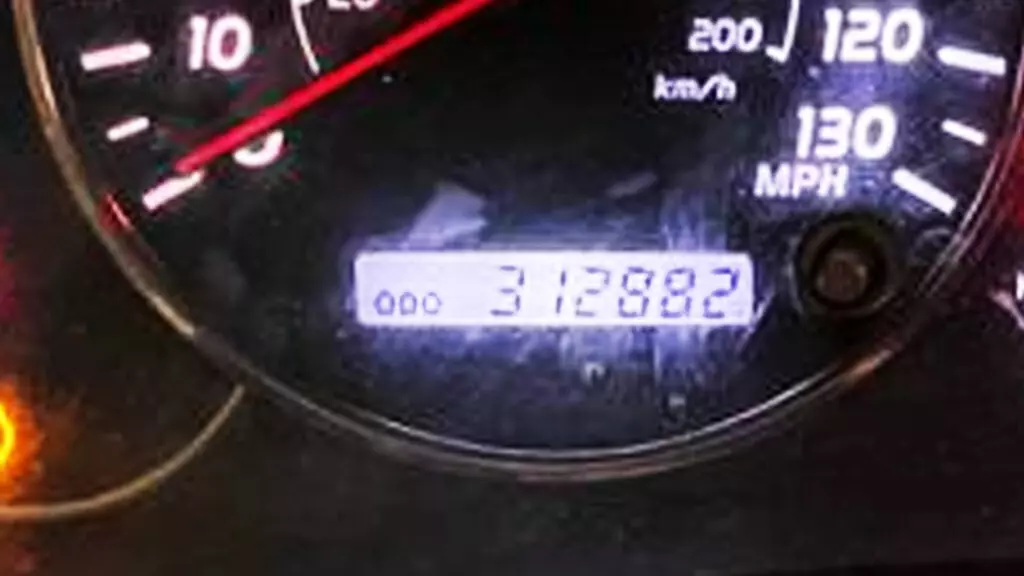 Speaking of Toyotas, a Lexus GX listed for sale with 312,882 on its odometer is actually what inspired me to write this comment-prompt blog. My colleague Chris sent me the listing (live here until it comes down) and I found myself thinking the truck actually looks pretty darn good for its age. Then our social media editor Stef found this old Subaru listed for $750… with 451,517 on the clock! I mean, whoa.
If you find yourself considering a high-mileage car in your shopping, the main thing I'd advise you on (besides being extra vigilant on standard used-car inspection protocols) is to put a lot of value in the number of owners a car's had. If a vehicle's been with the same person for 100,000 miles or more, I think it's fair to bet that the car's been loved and taken care of. If it's been passed around a lot over its long life, that introduces a significantly more potential for people skipping maintenance which will shorten the life of any car.
So with that, I hope to hear insights from readers here in the comment section! I'm sure future used-car shoppers will appreciate them, too.