The Dodge Challenger SRT Hellcat has been on the road for well over a year now and that means the chance of finding a wrecked one is increasing. Like any high-horsepower muscle car, a few are bound for the junkyard due to inexperienced or unlucky drivers.
This is a sad reality of the cat world but it also gives mechanically talented individuals the ability to do engine swaps for considerably less money. Depending on the nature of the crash, the 707-horsepower 6.2-liter supercharged V8 can be found perfectly intact and ready for a new home. As you can see in the pictures and links below, the frequency in which wrecked Hellcats are becoming available are increasing. With that in mind, what would you put the Hellcat V8 in and are there any other parts from the vehicle you would use?
Personally, any opportunity we would get to put a Hellcat engine in a Ram 1500 would but amazing. This conversion has been done before, but with a heavily modified Ram 1500, it would be interesting to see it in more of a "sleeper build."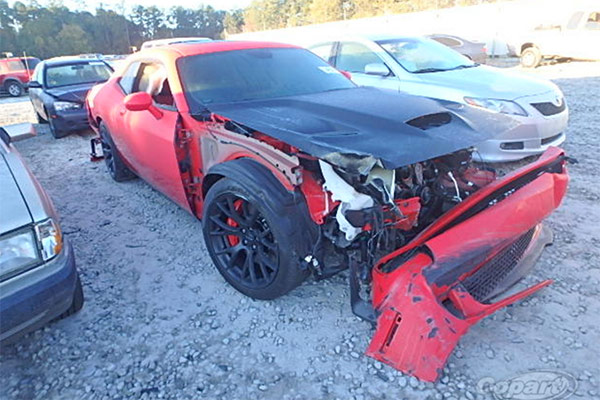 Copart
,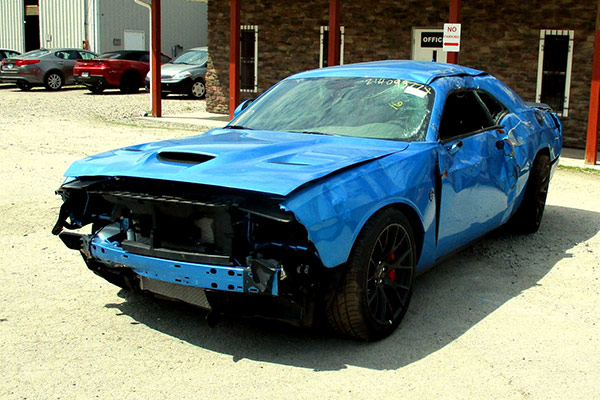 Cleveland Power & Performance
,