Kia has unveiled the first look at the 2023 Sportage and oh boy, it's a good one. The "Opposites United" design concept that the company slightly over-labored an explanation of for the EV6 has come to a futuristic, aggressive-looking high point with the Sportage. 
It's tempting to say it looks cooler than it has any right to; the Sportage hasn't ever really been a style icon, even if it has always been a real fun budget option that compared pretty favorably to cars twice its price. But pretentious, high-concept bits of "Opposites United" aside, Kia is putting serious work into design, with the Sportage supposed to set a new benchmark for what a modern crossover should look like, outside and in.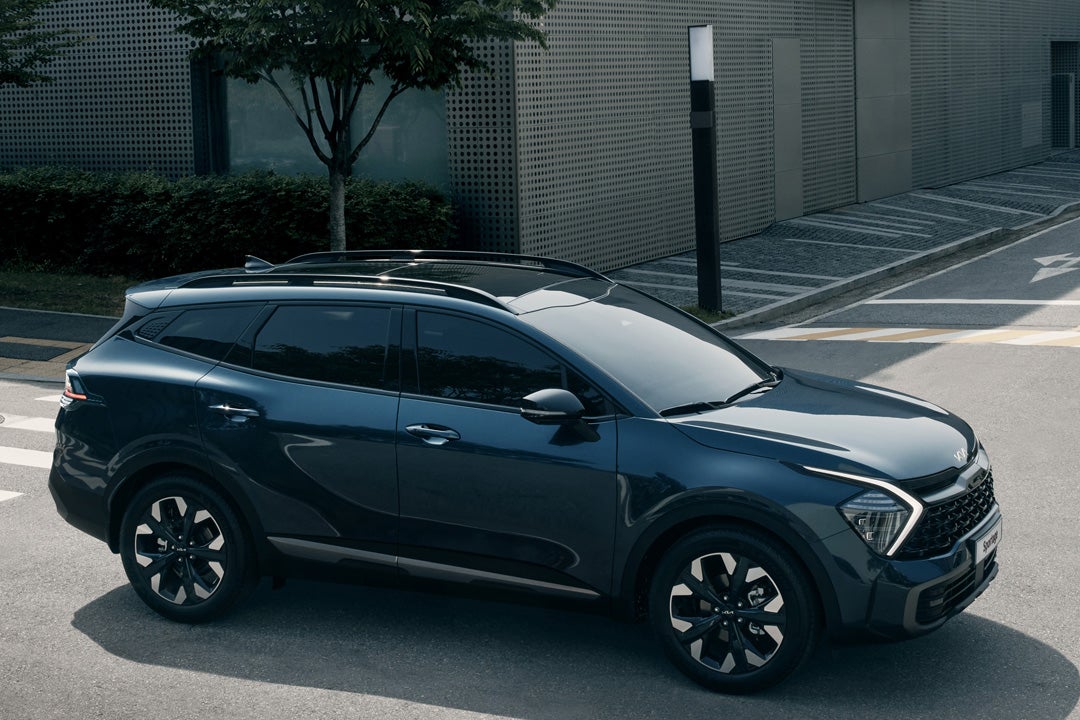 Kia
The first thing you can see from the photos is that it looks great. Even though it hasn't gone as balls-to-the-wall futuristic as the Hyundai Tucson (with which it shares a platform) the new Sportage just nails it in pretty much every area. 
That's, uh, by design. Karim Habib, Kia's Global Design Center head and senior vice president, said in the release that the process involved totally reimagining the car. "Reinventing the Sportage gave our talented design teams a tremendous opportunity to do something new; to take inspiration from the recent brand relaunch and introduction of EV6 to inspire customers through modern and innovative SUV design. With the all-new Sportage, we didn't simply want to take one step forward but instead move on to a different level in the SUV class."
Which, in all fairness, is the sort of thing automakers say while they're rolling out some of the most baffling design choices ever. But Kia, you gotta admit, has got it right on this one.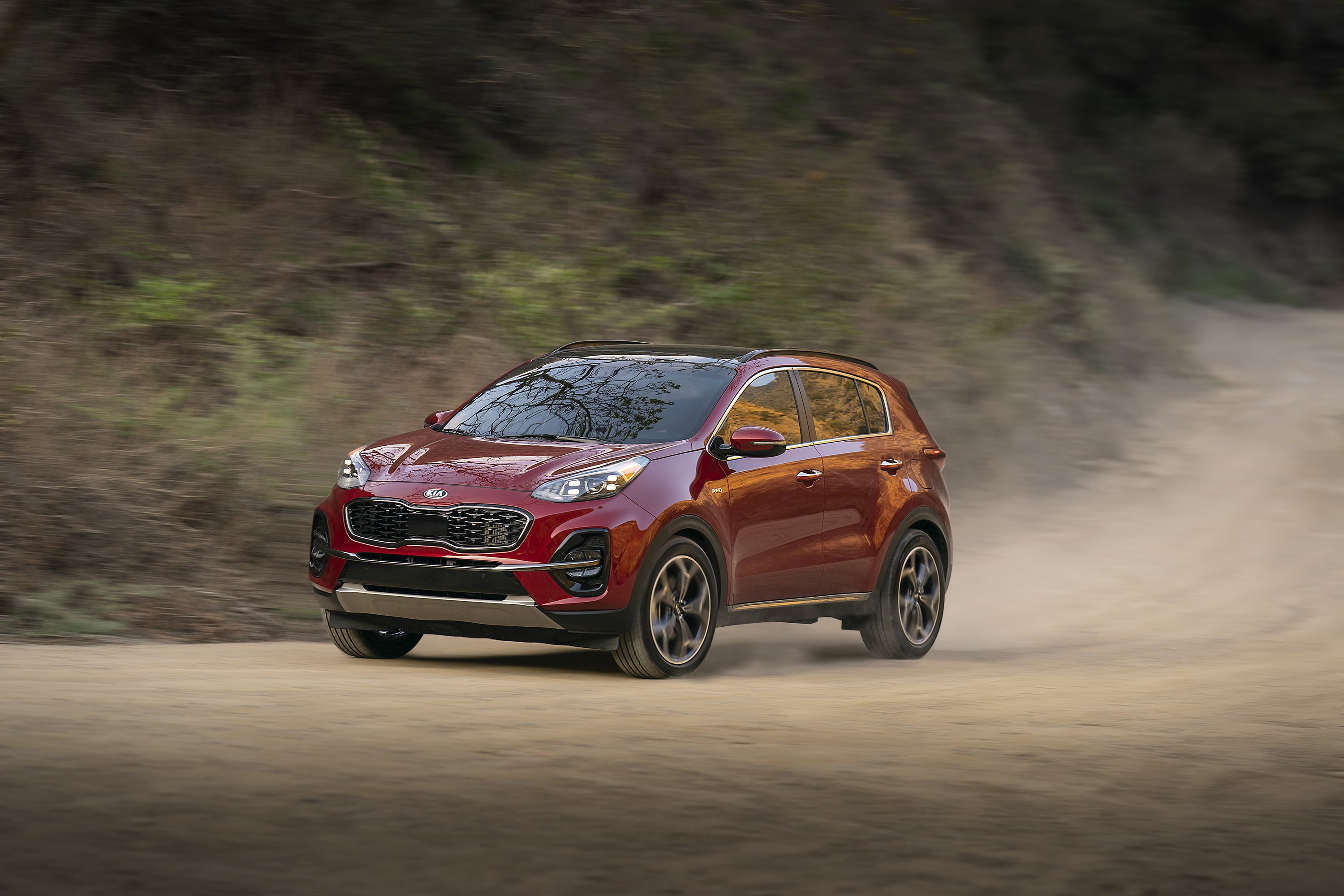 The 2022 Sportage, which this reinvents, Kia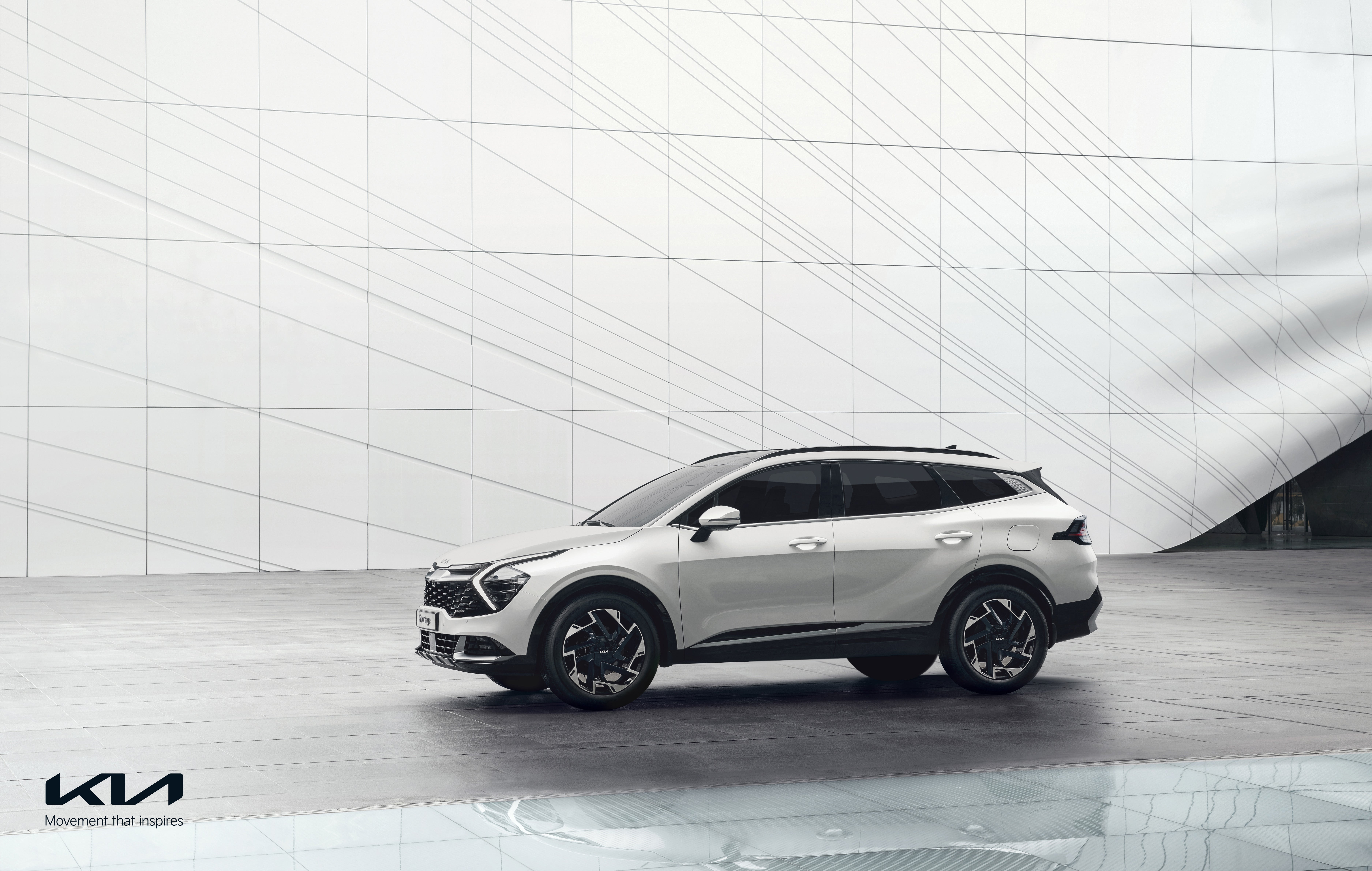 The 2023 Sportage, Kia
Going from the 2022 to 2023 Sportage is almost a shock; where the 2022 model's front end was almost bulbous with the way it had been curved into lumps, the 2023 is sleek, sharp, and clean. It's kept a similar line from hood to roof but just profiled much smoother, the car overall looking more put-together and like it all makes sense.
It's got some elements in common with the EV6; Kia has, like another automaker whose name consists of three letters, decided that distinctive grilles are its thing and the Sportage has a sort of similar "Tiger Nose" look. Framed by the headlamps, those lightning bolt-style hooks at the edges are daytime running lights, so you don't need to worry about waiting until after dark to look cool. 
There's plenty of attention been given to the interior, as well. The curved display that runs across the cockpit has air vents built in, so that they work together to make the cockpit feel fully integrated—or at least so Kia says. At the end of the day it's a big screen that can blow on you.
The center console's been reinvented to be a control panel as well as a storage space. The front passenger is also being catered to almost as much as the driver but not quite to a Hyperscreen-style full distraction risk extent.
Habib said about the car: "When you see the all-new Sportage in person, with its sleek but powerfully dynamic stance, and when you sit inside the detailed-oriented cabin with its beautifully detailed interior and first-class materials, you'll see we have achieved those goals and set new benchmarks. In the all-new Sportage, we believe you can see the future of our brand and our products."
So this is a declaration of what Kia's doing now. Which, if it's making pretty cool cars that look good and are fun to drive, sounds like a pretty great thing. 
The 2023 Kia Sportage launches in the U.S. early next year with powertrain specs and prices yet to be released.
Got a story tip? Mail me on [email protected]