A manual version of the Toyota GR Supra has been a confirmed possibility since before launch and has been repeatedly reported as "on the way." In January, I was able to confirm that with a source inside Toyota's dealer network, which told me it's coming to the United States this year. Exactly when, we might now know too, as a Japanese car blog has allegedly leaked Toyota's manual Supra rollout plans, which could involve a reveal at the end of next month.
Corroborating our findings with Toyota dealers, Creative Trend claims the manual Supra will be a six-speed, and will only be available on inline-six models. Previous rumors indicated that the manual was originally planned to be exclusive to the four-cylinder Supra, which someone rightly pointed out was a bad idea, causing it to be made optional on the inline-sixer—though this is the first time we've heard that it's exclusive to this engine. To commemorate the car's launch, the manual Supra will be produced in a 50-car series of Matte White Editions, with special interiors, exclusive paint, and extra tech. Its pricing was given only in JPY, indicating this edition is likely Japan-only.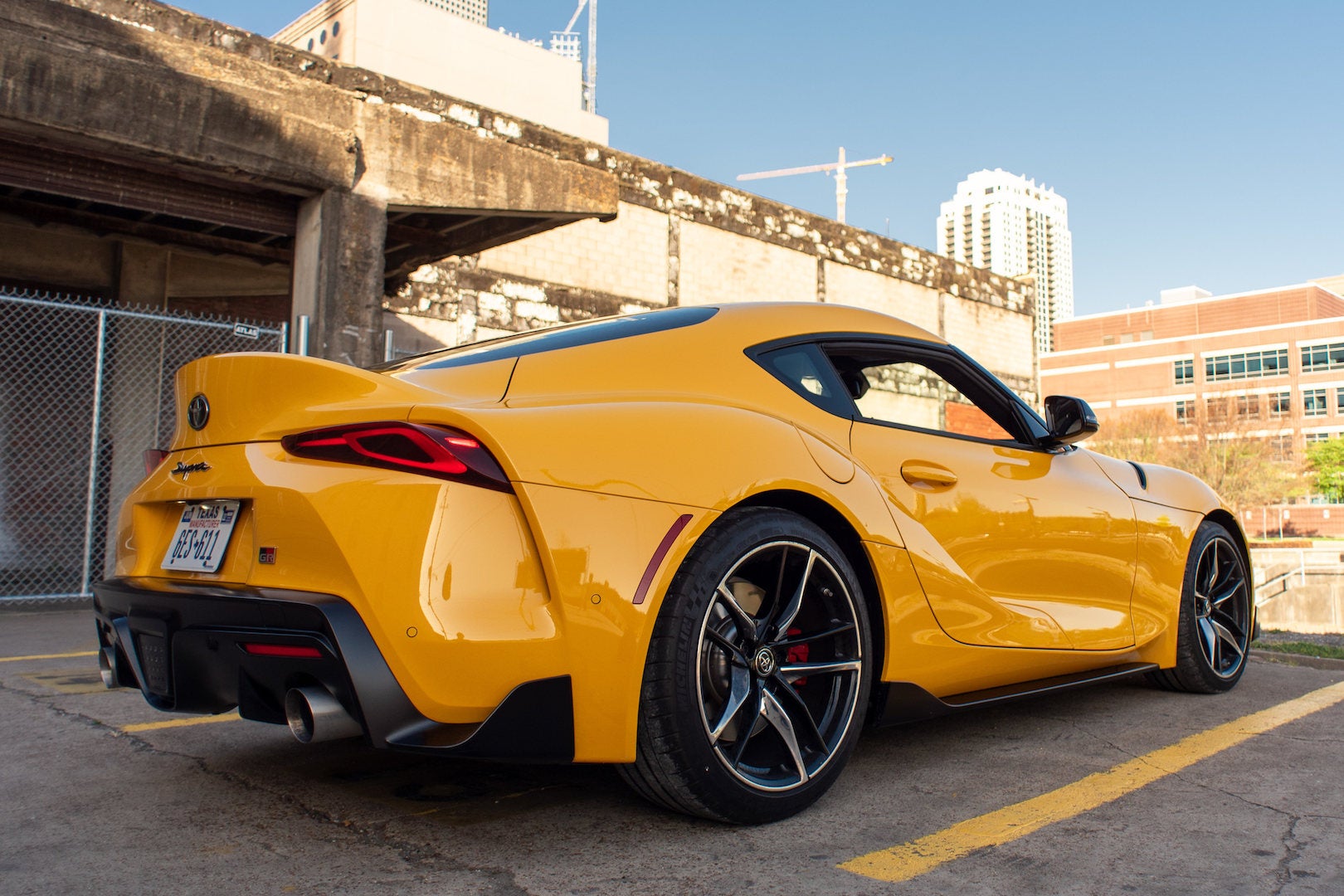 2021 Toyota GR Supra, Victoria Scott
Pre-production or prep, therefore, is likely underway, as the source that originally tipped me off on the car said a prototype manual Supra had already been shown off to dealers in Las Vegas last year. Pricing is near finalization according to Creative Trend, and info will reportedly be issued to dealers in late March before the car's supposed announcement on April 28. Production will allegedly start in July in Austria (that'd be at Magna Steyr, which makes the Supra) to provide dealers with enough cars by October when the manual Supra, at last, goes on sale.
It is then we may know if a six-speed really fixes the problem-plagued, largely BMW-designed Supra, or if we'll have to pin all our remaining hopes on an ultimate performance model: Perhaps a 510-horsepower, BMW M3-engined Supra GRMN.
Got a tip or question for the author? You can reach them here: [email protected]