An unfortunate bit of news came across my desk today. As first reported by Car and Driver, Hyundai has confirmed that only the N performance variant will live on in the Veloster hatchback lineup post-2021.
The end of the regular Veloster's life is not terribly surprising considering the sales situation. Hyundai reported selling only 1,361 Velosters (of all trims) in the first half of 2021 — 687 in Q1 and 674 cars in Q2. That's a brutal -68 percent drop from last year according to Hyundai's own data; which tells us the company had sold 4,287 Velosters in the first half of last year.
I'm relieved that the South Korean brand decided to keep the N, though. The Veloster N is a genuinely fun, engaging, and practical affordable performance car. It's also one of my favorite cars on sale today; I've said a lot of positive things about it in my short tenure as an automotive journalist. Its competitor the Civic Type R is technically better and more knife-edge (and more expensive), but the N has so much more personality, which is why I'd take it over its Swindonian rival.
The world needs as many fun-comes-first hot hatchbacks as possible, so a big sigh of relief that this one will be sticking around for at least a little bit longer. It's nice to see Hyundai is letting this vehicle have a chance to keep fighting in the ever-dwindling market of cool cars that don't cost a lot.
There are a couple of reasons why I'll be sad to see the 2.0, 2.0 Premium, R-Spec, Turbo, and Ultimate gone from the new car market, though.
A Cheap, New Manual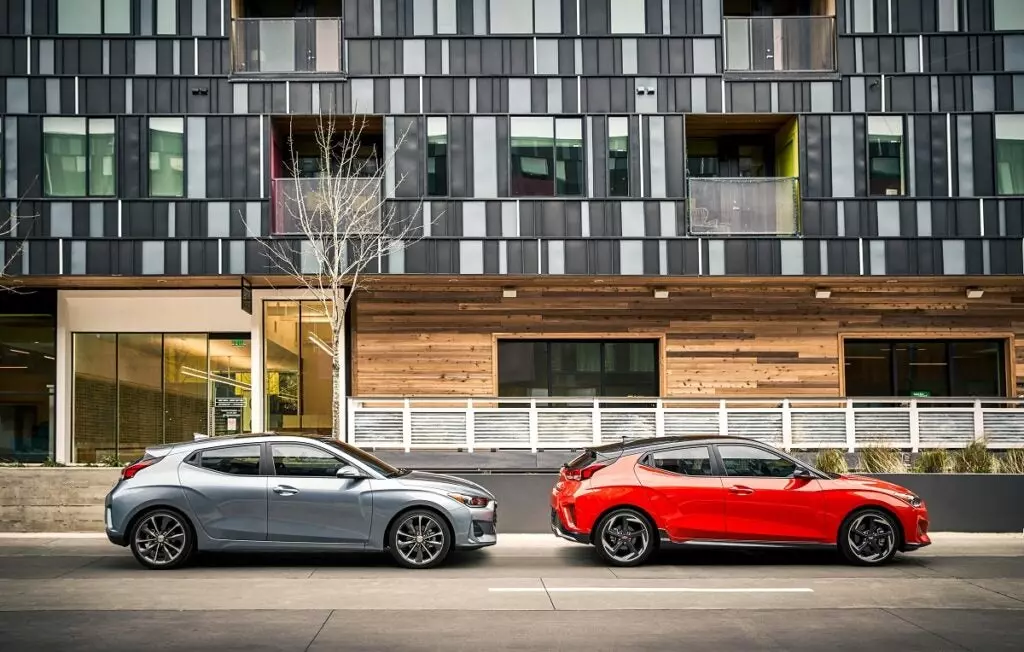 First off, the Veloster is one of the last cars that rewards being purchased with a manual transmission. You save a lot of money! The ultra-base 2.0, which also starts at a very good MSRP of $18,900, comes with a manual transmission and I think that's really cool. This used to be commonplace in compact cars 15-20 years ago, but it's quite rare now. By making the base model a manual that requires a hefty sum to equip an auto, it keeps prices as low as possible and puts more manual drivers out into the world.
I've sworn up and down since I got my license that there'd probably be way fewer accidents if more people drove manual transmission-equipped cars. I don't exactly have a study to back this up… but I'm sure my fellow enthusiasts agree!
A Cheap New Car In General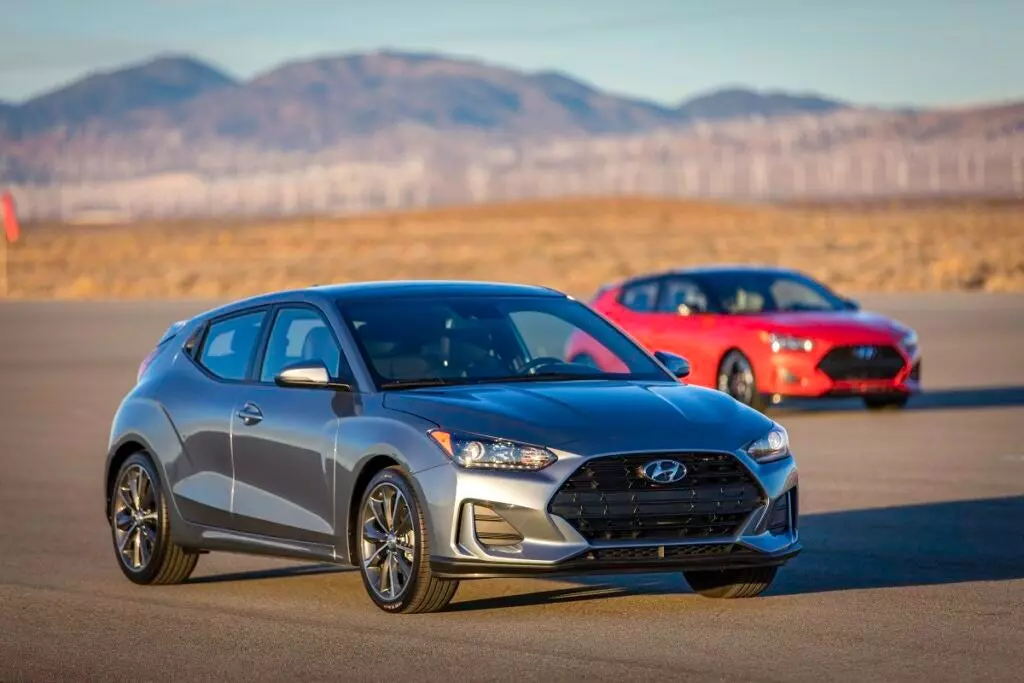 The base-as-can-be Veloster 2.0 features a 147 horsepower, naturally-aspirated four-cylinder, Apple CarPlay and Android Auto, Rear View Monitor (rear parking assist), Forward Collision-Avoidance Assist, LED daytime running lights, 17-inch alloy wheels… what I'm getting at, is you get a lot for $18,900 in this day and age. The only optional extras are minor cosmetic and convenience bits, like a cargo net.
Fellow elder Millennials might scoff at that price and say "why, I remember when compacts had real compact prices, dang-near $14,000!" Unfortunately, comrades, those days are long gone. But the Veloster 2.0 was on the more affordable end of 2021 new-car pricing, and that's what counts.
Its four-door compact sedan sibling, the Elantra, starts at nearly a grand more and I'm willing to bet base-to-base, it's not as fun to drive. It also has questionable looks outside of the N-Line, but that's just me, and a different discussion. It's also doesn't force you to have a manual transmission in its absolute-base trim, lame.
Before you mention the Accent, yes that is the cheapest in Hyundai's lineup, and also forces ultra-base-buying consumers to drive stick. But it appears to be severely lacking in personality and fun-to-drive gusto over the Veloster.
Fewer Four-Door Hatchbacks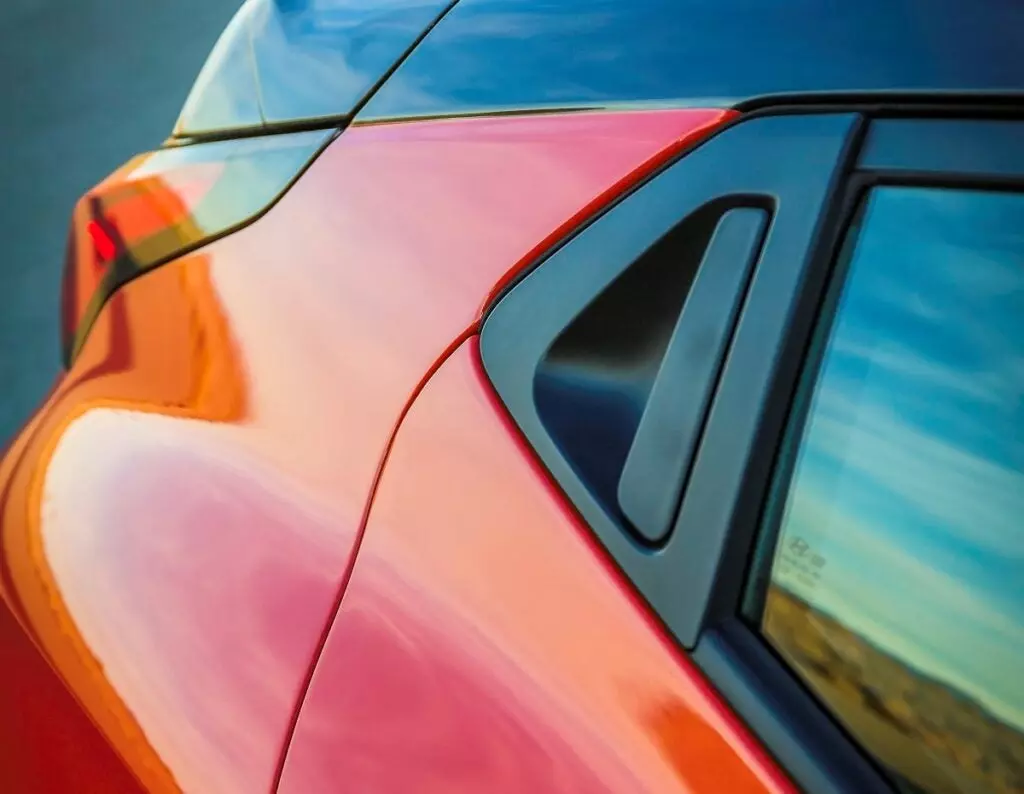 Part of the Veloster's fun personality is the fact that it's a four-door hatchback. One door on the driver's side, two on the passenger's side, and the hatch. I really like this concept! It forces back seat passengers to not disturb the driver while exiting and makes photography generally more interesting. And it's just, you know, different. It's weird, in a good (and useful) way. Especially in these times of new cars severely lacking fun, non-standard features. Older generations of the car don't look as good in this configuration, but the current Veloster pulls it off so well.
Sure, there still will be four-door Veloster Ns cruising around, but fewer in general. However, perhaps that adds to the N's personality and even, mystique; truly, the only four-door hatchback, which also happens to absolutely rip.
Fewer Sport Compacts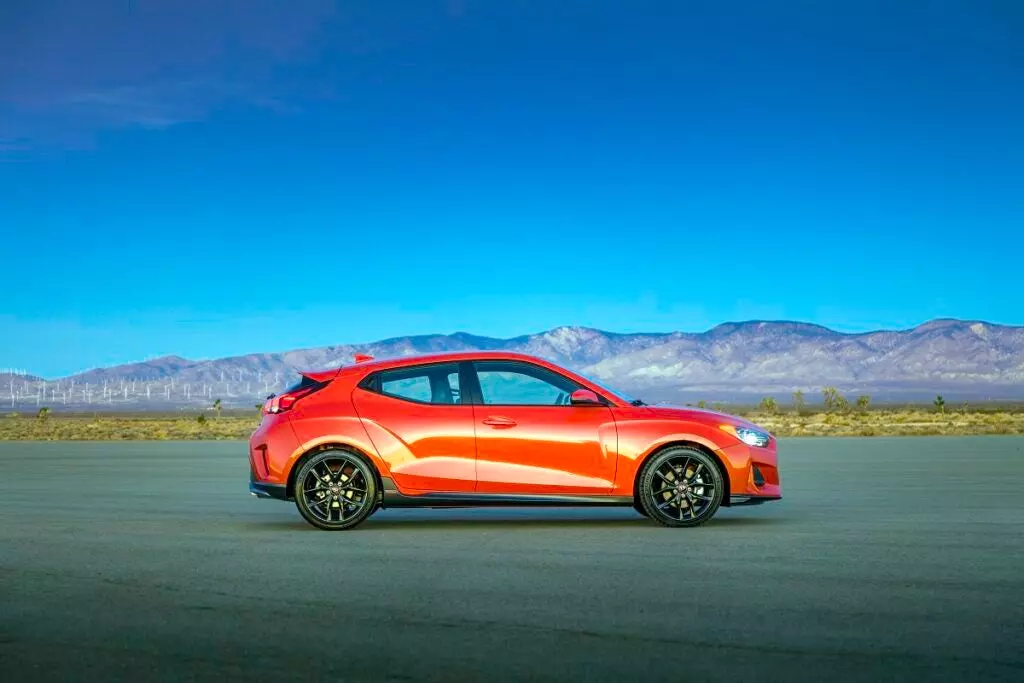 The sport compact segment was already too small before the announcement of the non-N Veloster's demise, and now it will be even smaller. What I mean by sport compacts, is mid-tier, performance-centric compacts. Not at the level of the N, Civic Type R, or Golf R. But rather, the Veloster Turbo R-Spec, Toyota Corolla Apex, Civic Sport/Si, GTI, Kia Forte GT, etc.
These are all fun cars that to me fill an important slice of the performance-inclined market. They're usually really cheap to lease compared to higher-power trims, they get great gas mileage, are a ton of fun as all-rounders, and can even be pretty capable weekend track cars.
I've wanted to give a Turbo R-Spec a go for the longest time. I've heard good things about the 1.6 under the hood and its performance damping, plus it comes with sticky Michelin Pilot Sport 4 tires as standard. It wouldn't be as good as the N, but I bet it'd be like the Si to the Type R — still solid, good fun. I've seen more than a few mobbing around Southern California's twisty roads, too, surely they did something right.
Possibly Fewer Entries in TC America's Touring Car A Class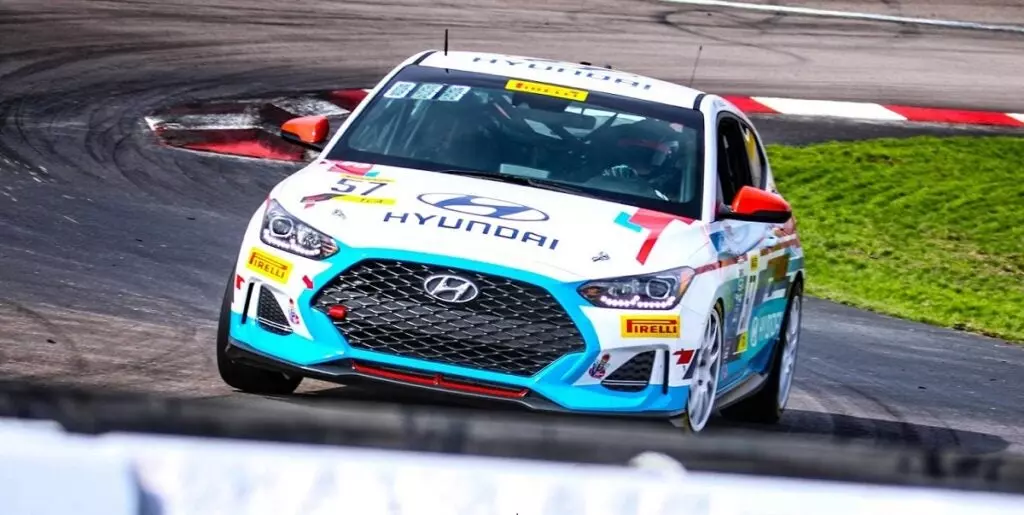 This isn't as crucial of a reason, but it still stings a little. SRO TC America Powered By Skip Barber Racing School, AKA World Challenge to those in the know in the USA, offers TCA class. It's the cheapest way to get into pro-level touring car racing. In fact, a few competitors tow their cars to the track on open trailers. The Subaru BRZ, Toyota 86, Honda Civic Si, Veloster Turbo, Mazda MX-5, Mini Cooper S — they all duke it out in some great, tight action in this class.
The Veloster Turbo over the past two seasons has become a great option and has seen some podiums. People will certainly still be able to take 2020 model year Veloster Turbos and cobble them into class-ready race cars, but still, the "race on Sunday, sell on Monday" aspect will be missing. Perhaps that isn't that big of a factor, but it's a bummer to me.
At least the Veloster N will still be in World Challenge's TC class, as well as in IMSA Michelin Pilot Challenge TCR.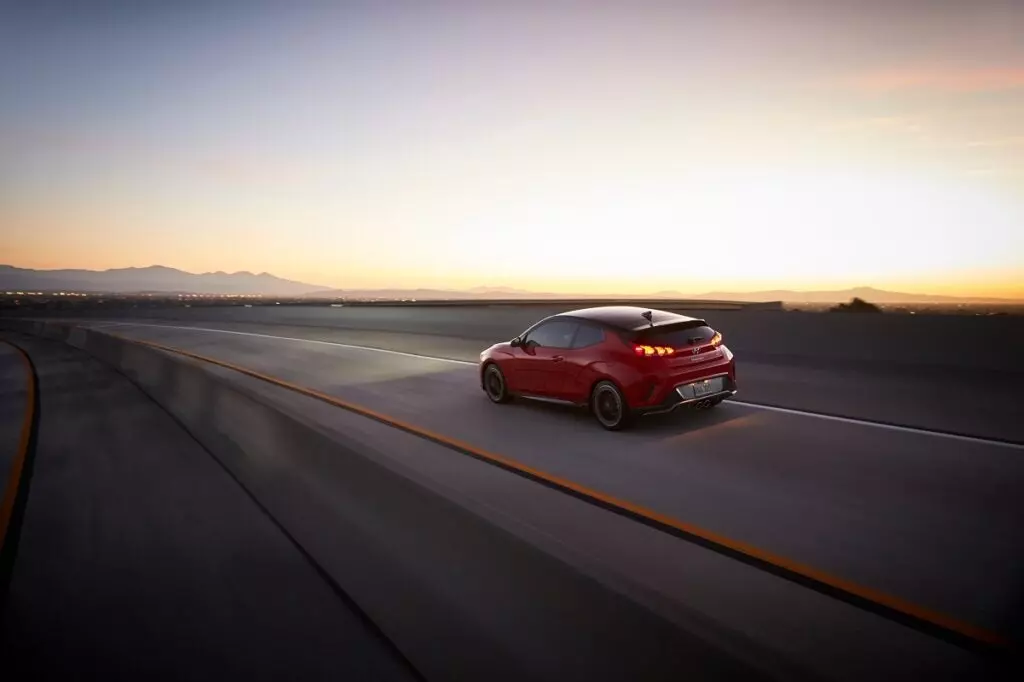 I'm going to miss the non-N Veloster. Again, I'm very much glad the N will still be around, but American roads won't be the same without the lesser hatch's personality, good value, and fun-to-drive-at-a-decent-price gusto. Apparently, Hyundai's also said it's prioritizing its compact crossover offerings, which was surely the final nail in the coffin for the non-N Veloster. Sigh.