In year two of the partnership, Mercedes-Benz commissioned skate and streetwear brand Palace to do some fun, and maybe a bit tacky, paint jobs. Some may think it's completely out of the dignity of the brand, but that's silly. Skatewear as a luxury item is completely analogous to the G-Wagon's current form.
Car: 2022 Mercedes-Benz G63 AMG Palace Edition
Location: Unknown
Photog: Unknown
Camera: Unknown
Ah yes, the Mercedes Benz G-Wagon. Originally created as a go-anywhere, do-anything paramilitary (and later civilian) vehicle, this boxy Benz SUV is now an ostentatious hyper-stylish symbol of wealth. I mean, I ain't mad at it, they're fun to look at. In Miami and L.A., it seems like there's a satin or neon-colored G-Wagon on damn near every corner.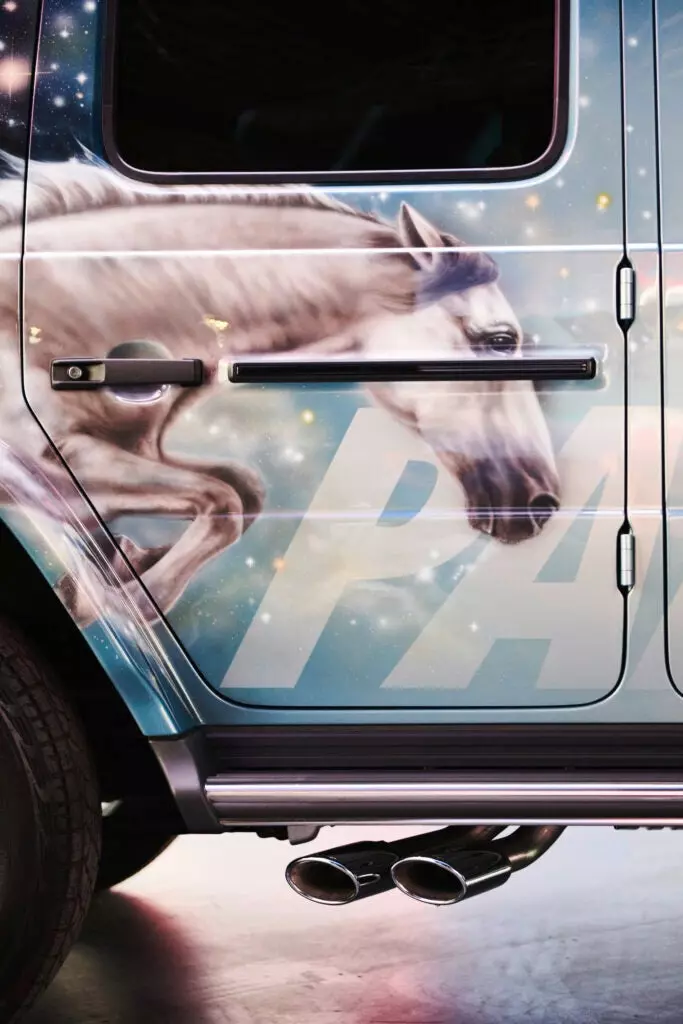 Similarly, skate brands and streetwear (Supreme, anyone?) have transformed a utilitarian, low-cost, purposeful look into expensive luxury items. Tell me, do you think Instagram models really have a need for flat-bottomed vans and oversized hoodies? Do you think your average G63 owner will ever get full use out of those trick differentials and lockers?
Probably not, but both things look cool.
What to read next: