"Initial D" and "Wangan Midnight," both the anime and manga, are heavily based on cars and Japanese car culture, and they have beautifully enchanting metaphysical twists to them. Despite debuting in the '90s, their cultural mass has never lessened, and they have informed at least three generations of car enthusiasts. Automakers are catching on and cashing into this nostalgia, and Acura is the latest short-form anime debutante.
The series is called Chiaki's Journey, a four-part story following a young woman named Chiaki in her path to becoming a better driver. It is deeply inspired by anime in general, not just the usual car-based suspects, but it is intriguingly short and heavily visual.
Each episode is one minute long and is chock full of intricately drawn scenes, amazing action sequences, and a color palette that would make "Drive" (the Ryan Gosling one, not our sister site) jealous. The general art style is interesting because it isn't quite a true anime and has a hybrid of styles.
Lighting and scenery are rendered in faithful anime style while the characters and cars are certainly more vibrant and softened compared to traditional anime. The old style isn't so conducive to smooth action and this staccato of a series isn't afforded the room to have the impressionist style anime is known for.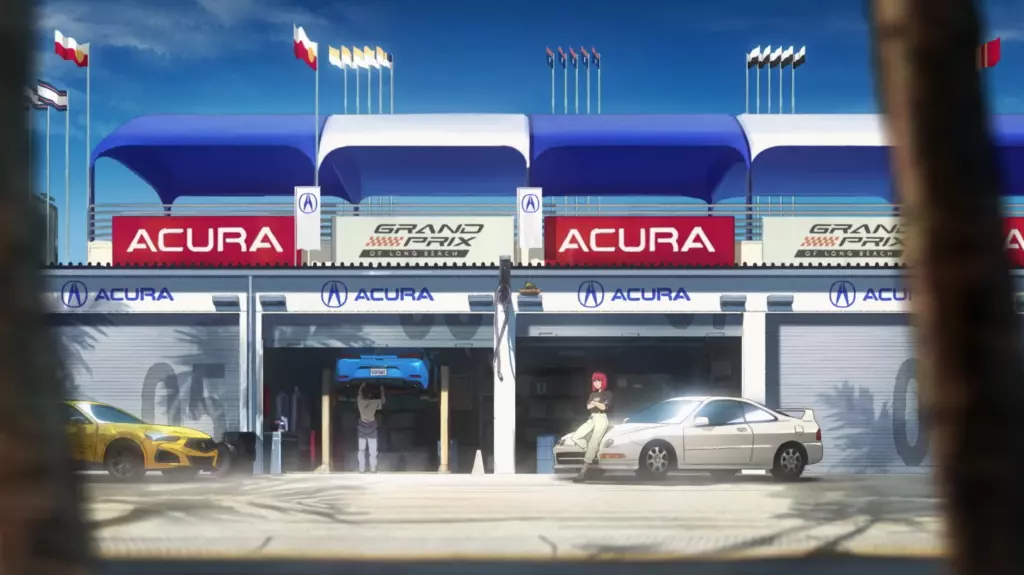 If we contrast it to the other recent automaker-sponsored anime, Toyota's "Initial D" and GR86 collaboration, it has some important contrasts. The Toyota series is drawn by Shuichi Shigeno, the original creator of "Initial D." It also takes place in the "Initial D" universe with its own characters and vibe. Chiaki's Journey is built from the ground up, with an original story, illustrations, and music.
I applaud the effort even if I have my minor gripes. I would have appreciated better scriptwriting and a better story. Think about it, the ammunition we have here is pretty decent. A driving prodigy within the pink-haired young woman Chiaki, an easily hateable antagonist in Erich Kang, and the sage guiding force of uncle Noboru to guide our talented protagonist.
Chiaki's intro of sitting casually on the hood of a DC2 Acura Integra Type R set me up mentally for excellence. Then she hops into a TLX Type S to race the Long Beach Street Circuit against Erich? Sorry Acura, but no. I get it, but no. It should have been the DC2. Though I give points to Noboru having a faithfully Southern California random old cool shop.
As a sidebar, one line of dialogue really bugs me. Chiaki asks, "Who rents out the whole track?" as Erich rips around Long Beach in the intro. I immediately ask myself… does anyone rent out part of a track instead of the whole?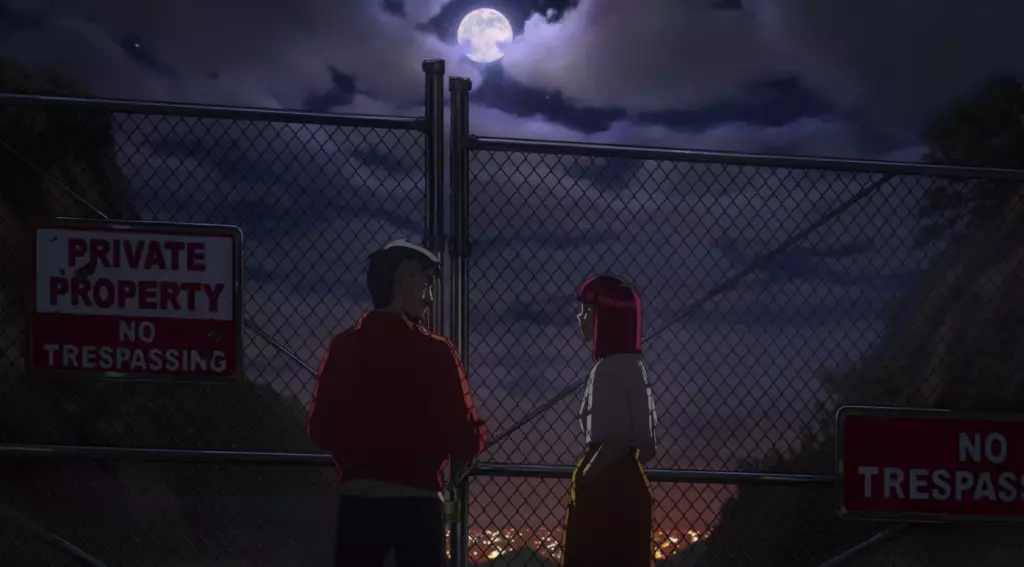 Anyway, Chiaki doesn't get the performance car she deserves until midway through the story. Noboru gives her an NSX Type S, and Chiaki has her Rocky Balboa montage on a canyon road. Her father is mentioned once and is presumed to be dead, but the story never expounds on it. This could have been a series driver of the plot. Yet, it is ignored, save for some basic character development.
Finally, after a long night of training on a canyon road that is reminiscent of the Inland Empire canyons that birthed a generation of street racers, she has the weapon and skills to dethrone Erich. In a bit of manufactured drama, Erich tries to crash her out, but he fails. Chiaki becomes "one with the machine" and wins at the last corner.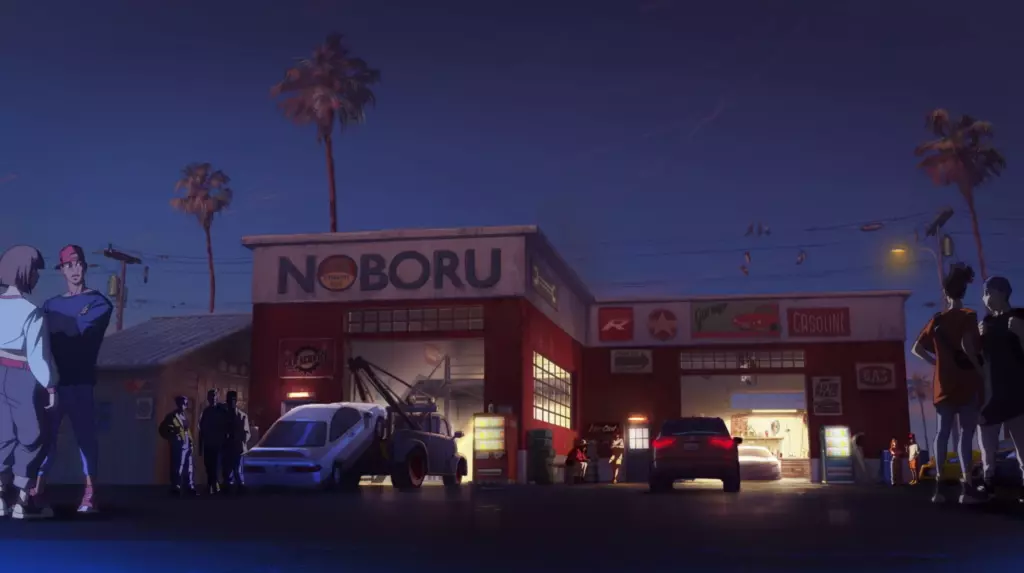 Maybe for a crotchety young car geek like myself, I felt like this was well-worn ground. I adore the attitude of Chiaki, NEMOPHILA's music, and the visuals are stunning. They genuinely absorb you right into a universe and I can't help but love that. But the cheesy dialogue and annoyingly one-dimensional characters leave me lamenting how much more could be done here.
In all fairness, there isn't much plot to fit into four minutes worth of video, so this is all still worth watching for the art alone. Check it out on Youtube.
What to read next: