If you are thinking about taking your system to the next level of audio quality, look no further than a DSP. Short for the digital signal processors, these machines provide an amazing level of customization and features. Because there are so many different factors to consider with these devices, it might seem a little overwhelming how best to proceed when picking one. Here you will learn what the best DSP car audio has to offer, and what characteristics to specifically look out for when purchasing one for yourself.
Comparison table
Image

Features

Further information

- Brand: AudioControl
- Weight: 3 pounds
- Smart user interface software included
- Compatible with factory or aftermarket source
- Proprietary audiocontrol features

- Brand: Rockford Fosgate
- Weight: 1.21 pounds
- Utilizes the powerful processor
- 4 Channel high-level inputs
- Bluetooth 4.0 Connectivity

- Brand: AudioControl
- Weight: 3.2 pounds
- Line-level and Digital audio inputs
- Smart user interface software included

- Brand: AudioControl
- Weight: 3.35 pounds
- 6 input and output channels
- ACR-3 dash control remote included
- PFM frequency: 20Hz or 30Hz selectable

- Brand: Audison
- Weight: 2.2 pounds
- Signal interface processor
- Wide range of configurations
What is a Digital Signal Processor?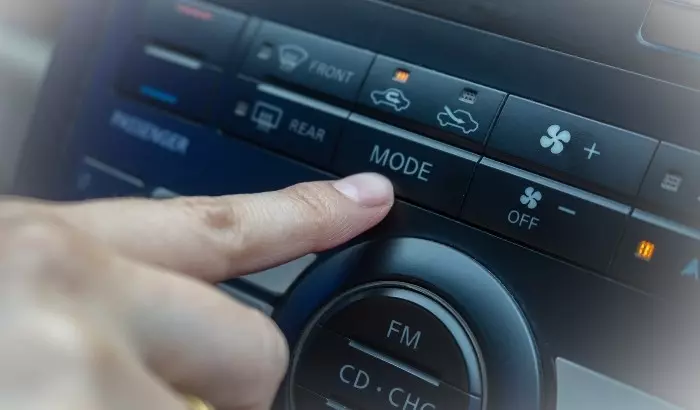 When it comes to audio equipment the digital signal processor is often referred to as a whole machine, but specifically, it is a special type of microprocessor. The genesis of this processor started in an unlikely of places, first coming about in 1976 in a Speak and Spell. Today when people talk about DSPs they are usually referring to an entire device that hooks up to audio equipment.   A digital signal processor is a device that hooks between the source of your music to the amplifier. The source is typically a radio, but can also be anything that plays audio – such as a smartphone, laptop, cassette player, and so forth. The signal that is shot from the source must pass through the DSP on its way to the amplifier. While the signal is passing through you are free to modify the signal in a way you see fit.
What sets this device apart from others similar to it is that a DSP combines the capabilities of crossovers, equalizers, and line output converters all into one machine. These machines come in plenty of different features – each of which gives the user the ability to customize their music listening experience.
What to look out for with DSP Car Audio?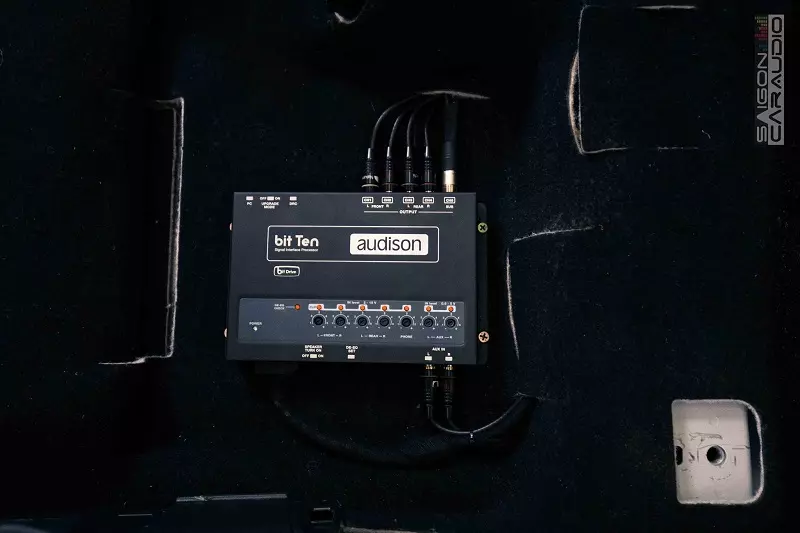 There are a wide variety of different features and characteristics you need to keep in mind when out on the market for a digital signal processor. All of them should have plenty of headroom to avoid any sound distortion, along with controls that are compatible with digital devices.
Time Alignment: Because sound waves propagate through the air relatively slow, there is a fraction of a second difference between the different speakers from the driver's position. By delaying the sound coming out of the closest speaker, allows a realignment of the sound. This removes the subtle echo effect and greatly improves sound quality, allowing you to listen to the music how it was meant to be.
Crossovers: This filter removes the bad upper and lower ranges of music, which can cause distortion in the music and the physical shape of the subwoofers and tweeters. The best crossovers cover a range of 20 Hz to 20 kHz, as this is the normal hearing range. This feature can also be used to remove the spotlight effect, or beaming, from occurring with a speaker system.
Equalization: This is the part of the system that directly controls the different frequencies of the music or sound coming out of your source. The number of these bands can be in the single digits or as high as 30. Keep it noted that while a higher level of bands gives you more fine-tune control, it also requires a bit more manipulation on your part.
Real-time Analyzer: This audio device is often incorporated into DSPs. As the name suggests they give a real-time analysis of audio signal and spectrum. When manipulating the signal from the source, users are able to get a visual representation of the level of changes they are employing when modifying the equalization controls.
Bluetooth: While this may seem minor, having a Bluetooth compatible device can be extremely useful. Once you download the relevant software, you can then wirelessly connect your device. This allows you to control your DSP with a phone or other smart device.
Top 5 Best DSP Car Audios
To get you started on your search we have created a list of the best DSP car audio devices on the market today. Of these, AudioControl dominates as they have shown time and time again that their products are made with some of the highest craftsmanship. Depending on your price point there is an excellent 10, 8, and 6 channel variants for you to choose from. There is also an excellent Rockford Fosgate model that is notable for being Bluetooth compatible. For something a little off the beaten path, there is an Audison that has both digital and analog functions. These DSPs have the largest amount of features and made from the highest quality materials.
1. AudioControl DM-810 10 Channel DSP
2. Rockford Fosgate DSR1 8 Channel DSP
3. AudioControl DM-608 8 Channel DSP 
4. AudioControl DQDX Black 6 Channel DSP
5. Audison Big Ten D 32 Bit DSP
This AudioControl Digital Signal Processor has everything you need for an incredibly crisp sound. Optimize the performance of your speakers with a plethora of configuration settings such as input delay, phase color, and time-alignment.
With 30 bands of equalization, you're given an amazing amount of customization all at your fingertips. This premium DSP has 8 input channels and 10 output channels and was the winner of the 2017 In-Vehicle Audio-Video award for Best of Innovation.   The built-in crossovers range from 12 and 26 dB. The total harmonic distortion is a super-low 0.01%, with a frequency response as low as 20 Hz down to 24 kHz.
Many users have commented that this DM-810 Digital Signal Processor is well worth the investment as it makes incredible music even more outstanding. This device is compatible with both factory and aftermarket speaker systems.
This 8-channel digital signal processor will give your sound system the boost it needs. In order to ensure that you have a perfect balance of highs and lows, the crossovers of this system go down to 20 Hz and up to 20 kHz. Each channel can be modified with time alignment up to 10 milliseconds, ensuring that you're hearing your music how it was meant to be heard.
For convenience this device is Bluetooth 4.0 compatible, allowing you to set up with your phone or other smart devices.  Optimize your sound system with this systems 4 RCA and 4 high-level inputs.   The software is really intuitive to use and allows for plenty of advanced tuning. Adjust everything from gain, frequency, and filters to get the sound that you want. Many people have said that the Bluetooth is really useful and that the DSP itself gives smooth harmonies all the time.
Get the best in premium sound quality with the DM-608 digital signal processor! This device has 10 channels of output and 30 bands of equalization. This allows for you to get fine tune control regardless of your stereo setup. The 12 and 26 dB/octave crossovers smooth out any distortion in your sound system – with a frequency response from 20 Hz to 24 kHz, it will ensure everything from your subwoofer to tweeters are working at optimum efficiency. Total harmonic distortion is approximately 0.01%, and there are a total of 6 input channels.
This AudioControl device is compatible with both factory and aftermarket systems, with users saying that this system works great. The real-time analyzer measures the sound waves, giving you a visual aid on how your adjustments are affecting the sound. The software itself is fairly straightforward to use and takes only a short amount of time to learn.
Yet another outstanding Audio Control Digital Signal Processor that'll catapult your music to a new level. This device comes with independent equalization for the subwoofer, rear, and front speakers. The crossover is adjustable 24 dB/octave, and the system itself has a multitude of equalizer frequencies ranging from 31.5 Hz to upwards of 125 Hz.
This DQDX system has 6 channels for plenty of tone customization, along with a remote that allows for simple control.   This machine has built-in pink noise, which automatically filters out that nasty white noise distortion and also allows for an easy signal delay. The total harmonic distortion for this device is around 0.01%. The output and input level controls are discreet and come with clipping indicators.
Many users have commented that this AudioControl DSP allows a level of tuning in their system like they've never had before, and was well worth the money.
This Audison DSP is versatile in that it processes not only digital signal but analog ones as well. This flexibility extends to both the input and output, creating top of the line performance to maximize your audio musical needs.
The Bit Ten D processor is provided with a 32 bit, 147 MHz clock speed along with D/A converters. The software itself is specifically designed with a car in mind and has a wide range of configurations coupled with precise accuracy – meaning that regardless of your system you'll get the sound that you want.
To minimize any degradations of the signal, specifically related to the analog format, this Audison device has an optical digital input. All 8 available outputs can be used in either digital or analog format. Experienced audio car professionals have commented that they've never had such an incredible improvement as they had with adding this DSP.
DSP Installation Tips
Knowing how to properly install your DSP is integral in getting the most out of it. Before you start pulling out those wires to get everything connected, there are a few things you should keep in mind.
Replace your factory speakers first: Digital Sound Processors can make a big difference, but they are considered more of a piece of equipment for more advanced setups. The cheapest thing you can do to improve your sound quality is to replace those lower tier speakers with an aftermarket model.
Unhook the ground from the battery: When doing any electrical work in a vehicle you need to first make sure that the source of the power is removed first. Remove the cable clamp from the negative battery terminal to ensure you don't get any shorts when wiring.
Make sure to have the right wiring: More insulation is not only better, but larger cables also ensure that you're getting sufficient power to your DSP and other equipment. Make sure to keep all wiring and cables away from any moving parts.
Every radio is different: You'll need to remove the radio to get your DSP hooked up and it's best to check with the manufacturer's instructions to do that. You will probably need a small pry bar and a screwdriver to get it out. When in doubt check the seams of the dashboard, these usually pop up and allow you to get the radio out.
Keep track of those wires: This is especially pertinent if you are doing a full audio system install. Using some duct tape and a sharpie, mark each wire as you take them out and set them aside.
The DSP should be positioned away from any rattling: While most high-quality Digital Signal Processors have good headroom to prevent this, it's always good practice to keep it away from any part of your car that might shake. A DSP that is rattling can produce inferior sound quality.
Final Thoughts
Digital Signal Processors, or DSPs for short, are jack-of-all-trades audio device that comes with a myriad of different features. A good DSP has killer crossovers, plenty of channels, time alignment, and real-time analyzers to give you the highest amount of customization. When in the market for a good DSP there are plenty of great products to choose from – make sure whatever you are getting has easy to use software as this will allow you to get the most out of these devices. These machines can provide a great quality music listening experience because of their near infinite customization.