Car-cleaning products make great gifts for anybody who's remotely into cars. They're not too expensive, and they're consumable. So even if your giftee already has what you got them, they'll eventually run out and need more anyway. You can't go wrong gifting car-cleaning stuff, but here are some specific item suggestions from the car nerds at Car Autance to give you some inspo and links.
The recommenders below are honest car fanatics who have experience with a big range of automotive products and accessories in many scenarios. They all have their own project cars and strong opinions on almost everything car-related. They're the same crew that's been writing the hot takes and DIY tips here since the site's relaunch. They are not scientists or engineers, so don't expect a molecular analysis of everything, and they're not incentivized to support any particular brand or vendor. Car Autance publisher, however, may get paid if you click certain links.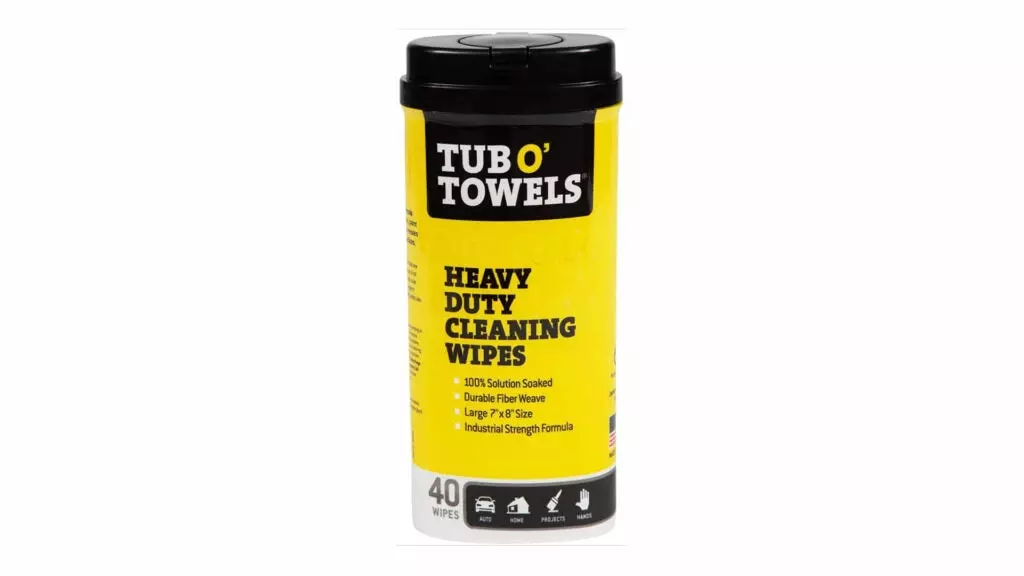 Recommended by Andrew Collins
Giant industrial cotton swaps (commonly known as Q-tips) — The little cotton swabs people like to stick in their ears are OK at cleaning small cracks and crevices in car interiors and engine bays, but did you know that you can buy giant ones specifically designed for vehicle cleaning? Oh yeah, and they're amazing. This is the kind of tool you don't think you need until you use it, which makes it a good gift.
Make sure you get a pack with multiple sizes, and I have to add, it is worth taking the time to look for a well-reviewed one even if it's a little more expensive. Chintzy ones that break easily are very frustrating.
Tub o' Towels — I will admit that this is kind of a tough proposition as a gift because it's aggressively utilitarian (even on a list of cleaning products) but if you've got a giftee who hasn't experienced the joy of Tub o' Towels, they will really dig these. This is not a paid plant — I just freaking love these things. They're great for cleaning all kinds of deep nasty and they're actually nice on your hands, too. But most importantly, they're gentle. I know you can often powerwash an engine bay but the idea freaks me out, so I just don't do it. Cleaning an engine with a Tub o' Towels is crazy time-consuming, but if you're a weirdo like me who finds great relaxation in engine detailing, that might not be such a bad thing.
A USB rechargeable headlamp — I stash a Foxcelli rechargeable headlamp in all my cars and one in my toolbox. Why this brand specifically? Well, honestly, it's just always readily available online and seems to work well enough. Once I had one fail way after the warranty expired and the company still swapped it out for free for me, which I appreciated. If you're cleaning a car interior or engine bay, even if you've got a well-lit garage, you really need to be rocking a headlamp to make sure you can see exactly what you're doing.
No matter what though, make sure you get a rechargeable one, not a battery-powered unit. Otherwise, your giftee will be buying and tossing batteries constantly and that's no good at all. I also highly recommend getting one with a red light mode; this is great for preserving night vision and keeping away bugs.
303 Protectant — Skip the Armor-All and other basic dashboard cleaners and go for the good stuff. This brand specifically, 303 Protectant, is largely considered the best dashboard cleaner/protector stuff you can get. At least, that's what I've seen around friend groups and forums.
A little rolly cart (here's a cute cheap Amazon one; here's an elegant minimalist one; and here's where you can find a big range of nice non-cheap ones) — A simple rolling storage cart to stash car detailing supplies is fun (and convenient) to have. It makes a basic garage feel more like a pro detailing shop. If your giftee has space for something like this, they might dig it!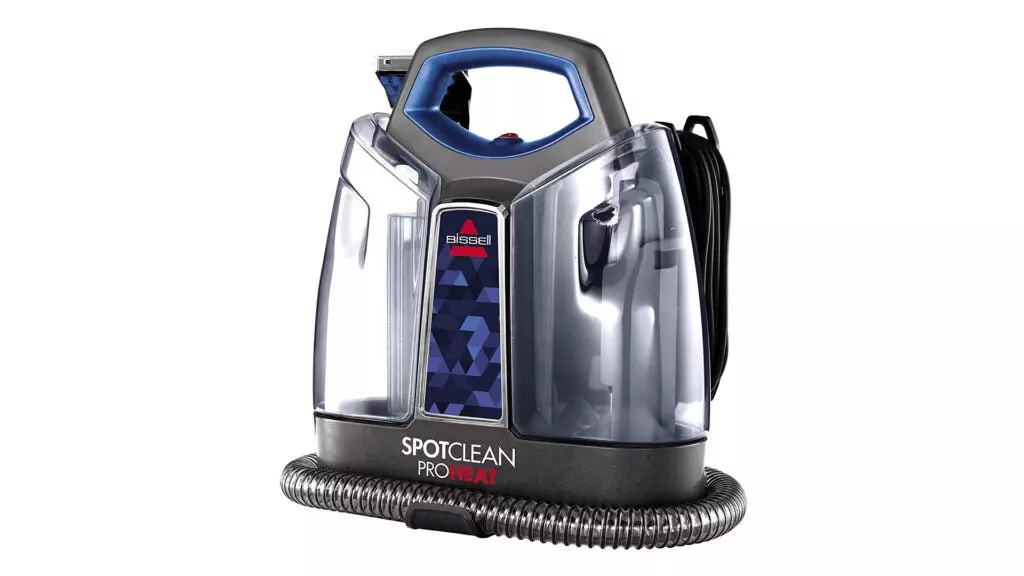 Recommended by Kevin Williams:
Bissel Spot Clean Pro — For a long while, I'd pay a good friend with detailing skills to extract and clean my Flippin Out cars' carpets and seats. Now, he's since retired from that, so I found myself doing interior details myself. This little mini-extractor is the perfect size and strength to do semi-professional carpet extractions.
Dirt Devil Steam Cleaner — If you're not fond of industrial cleaners to clean off grime, sometimes good, old-fashioned steam can work wonders.
Meguiar's Quik Interior Detailer — Household cleaners might be too astringent for your car's interior plastics, but this detailer is tough on grease and dirt, without sucking the dyes that make your plastics look good. It smells good, too.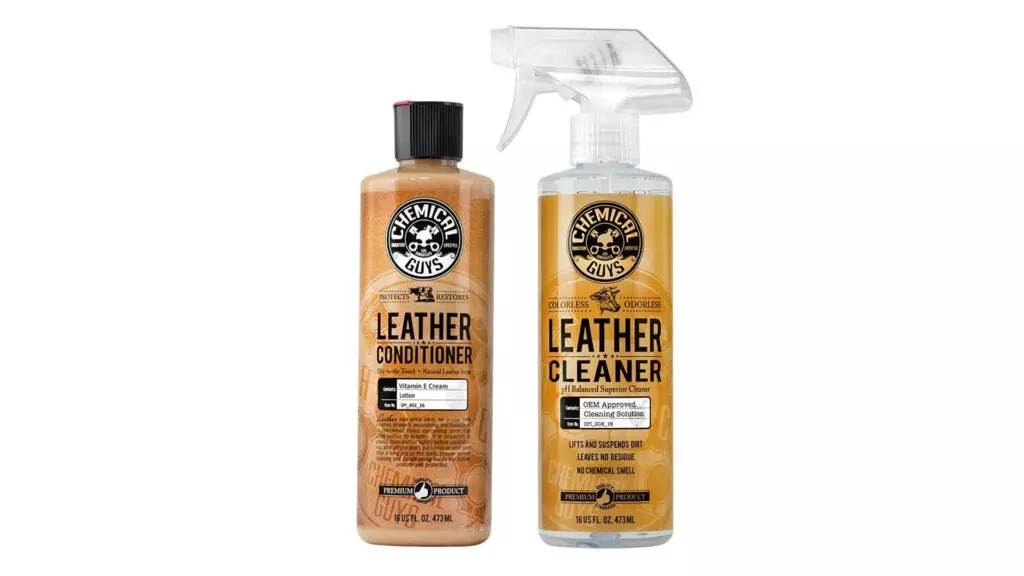 Recommended by Chris Rosales:
Chemical Guys leather cleaner — Works incredibly well and paired with a horsehair brush can make steering wheel leather look nearly brand new matte instead of shiny and gross.
Lamin-X protective film — $60ish shipped means cheap protection for headlights or easy visual upgrade with a variety of film colors.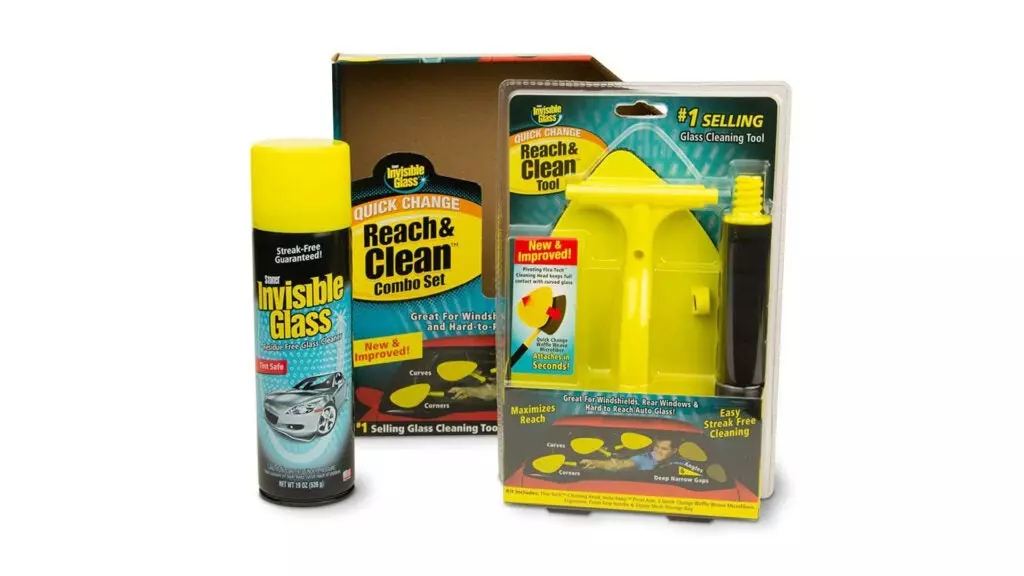 Recommended by Peter Nelson:
Stoner Invisible Glass Windshield Cleaning Kit — Having a clean interior side of your windshield makes such a difference in visibility on the road, especially at sunrise and sunset. Don't let any kind of schmutz impair your ability to safely navigate city streets, the highway, racetrack, etc. This kit includes a handy Reach & Clean Tool, which makes getting the entire pane of glass nice and clean.
Mother's Back To Black — This product works wonders for freshening up any bit of a vehicle's unpainted exterior, such as bumpers, rubber or plastic trim pieces, moldings, body cladding, and more. When applied and to a clean surface it lasts for months, too.
3M Auto Restore and Protect Headlight Restoration Kit — Restoring headlights has become a common practice with modern cars, as over time, harsh UV rays wear away a headlight's hard plastic lens, making them hazy and foggy. This kit effectively polishes out the haze and includes a protective coating to make it last. Headlights aren't its only application, however: fog lights, tail lights, and really any directional light with a plastic lens can be spiffed up.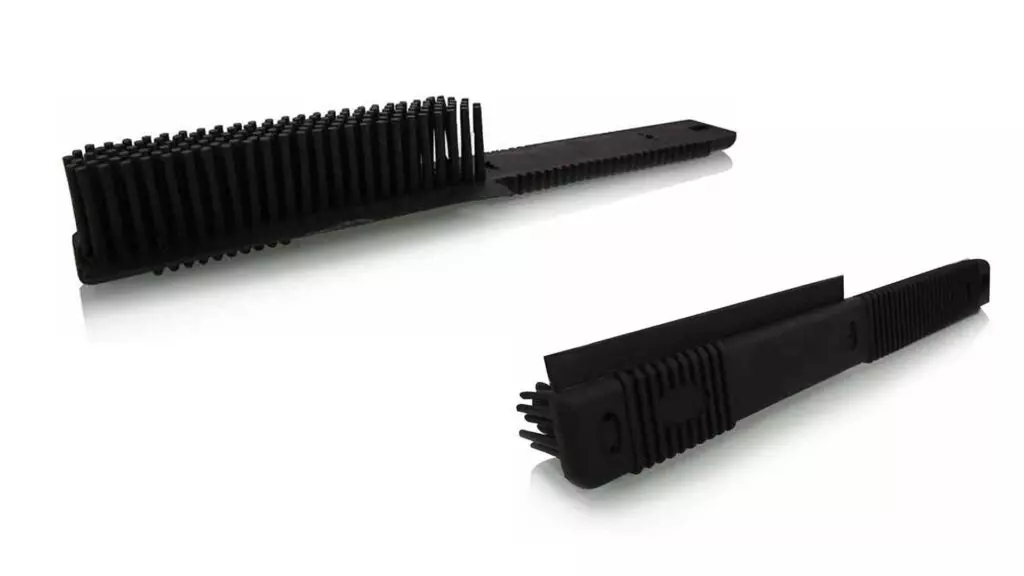 Recommended by Tony Markovich:
Chemical Guys Rubber Pet Hair Removal Tool — Vacuuming your car carpet can only get you so far. It's the nature of the beast that hair, dust, and leaves get ground down into the fibers on the floor, and this tool is designed to draw all that stuff out. Because it's rubber, the bristles act like little sticky hands that grab the dirt and pull. This is especially great if you have long hair or dogs.
Adam's Polishes Carpet Drill Brush Attachment — There is no better way to clean your car's floor mats than with the combination of a drill, a drill brush and a power washer. After repeated beatings from your Jordans, Vans, Timberlands, or slides, your mats look like Derek Zoolander after a day in the mines. That kind of dirt requires heavy equipment, and a machine that scrubs for you is a major advantage.
Need More Gift Suggestions?
Car Autance has more gift guides for other car-related activities. Check 'em out:
The Best Gifts For Track Day Drivers: A Car Autance Gift Guide
The Best Gifts For Car Enthusiasts Under $30: A Car Autance Gift Guide