General Motors' latest full-size pickup trucks aren't all that nice to be in—just ask the critics. When The Drive drove the thoroughly disappointing 2019 Chevy Silverado last year, Lawrence Ulrich wrote, "Hopping straight from Ram into the Chevy was a jarring experience, like a free-fall from a swanky Los Angeles nightclub into GM's parts-bin dumpster in Detroit." The American auto giant apparently hears these complaints and will reportedly address them for the 2021 model year, but there's said to be an interesting backstory as to why these interiors haven't always been up-to-snuff.
According to a report from Muscle Cars and Trucks citing unnamed sources, the Chevy and GMC trucks simply weren't supposed to come out in 2019. Legend has it, the new-gen Silverado and Sierra were fast-tracked when GM's "competitive intelligence teams" caught wind that Fiat Chrysler would be dropping its fancy new Ram earlier than they expected.
Now, though, the 2021 Silverado and Sierra 1500 will allegedly be treated to much-needed interior updates including a "revamped" center console, bigger infotainment screen, and better overall fit and finish.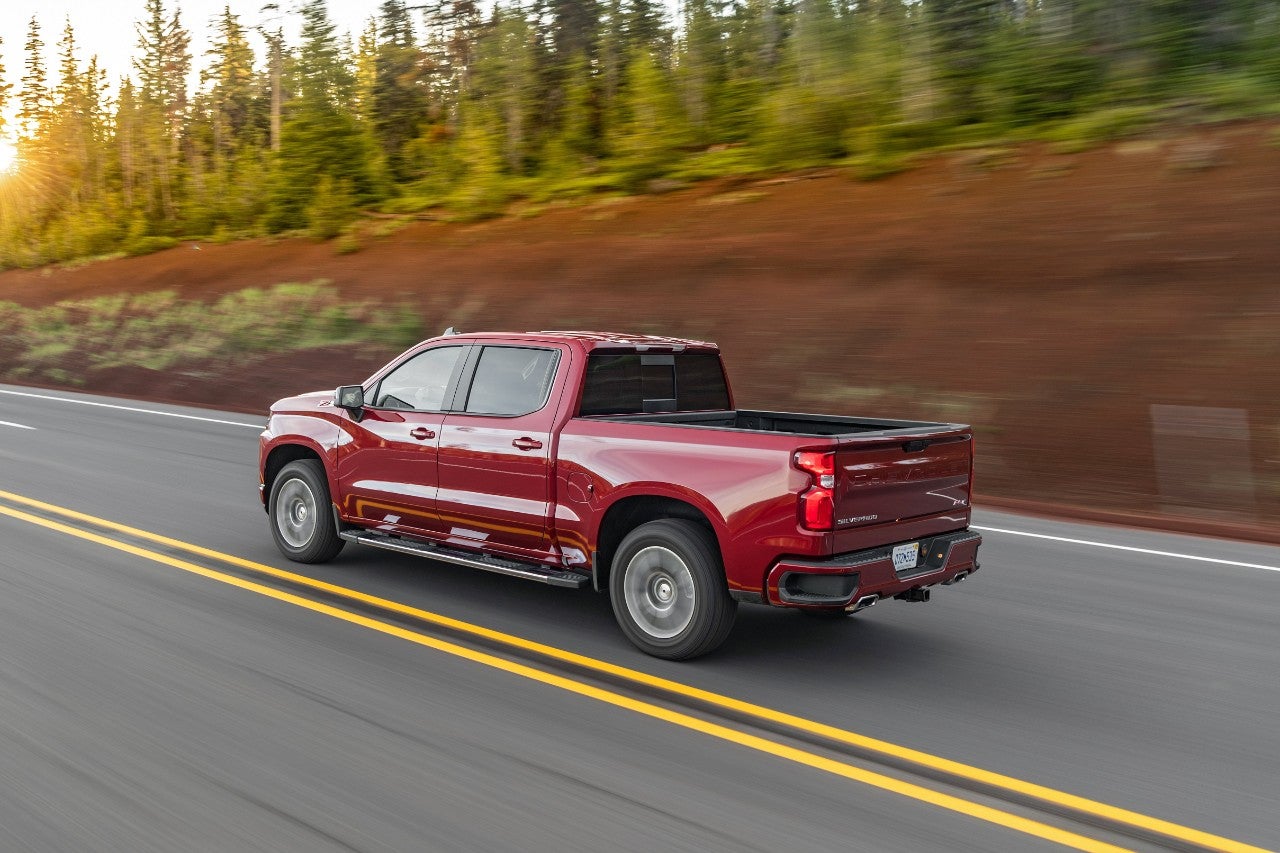 2020 Chevrolet Silverado Diesel, General Motors
These anticipated updates could help the Chevy and GMC to better contest both Ford and Ram, the latter of which has gone over the top with a massive 12-inch infotainment display in its half-ton truck offering. Right now, Chevy could use a change to reclaim its number-two spot in the American pickup sales hierarchy from Ram.
We've reached out to GM ourselves for confirmation or comment and will update this story when we hear back.