As China continues to deepen ties with countries across sub-Saharan Africa, Chinese President Xi Jinping himself recently concluded a whirlwind tour of the continent on July 30, 2018. China's premier, who has also been consolidating power at home and is in the throes of an expanding trade war with the United States, also used the trip as an opportunity to show off a new, Chinese-made presidential limousine known as the Hongqi N501.
The four-door sedan is more than 18 feet long and has an overall shape with a large front grill that is clearly meant to evoke very high-end, full-size luxury cars such as Rolls-Royces, Bentleys, and Mercedes, the latter of which has been especially popular with world leaders in the past, including Russian President Vladimir Putin and North Korean leader Kim Jong Un. It reportedly has a 402-horsepower turbocharged V8 engine coupled with an automatic transmission and can travel more than 500 miles on a single tank of gas.
Beyond that, there are few publicly available details about the car or its features. When information about the N501 first began to emerge in 2016, the suggestion was that it might be a new addition to Hongqi's commercial product line.
As of May 2018, however, Hongqi had still not officially launched the N501 and it was nowhere to be found in the company's catalogs. Car watchers in China, however, spotted one of them on the road carrying military plates, which suggested it was a model specifically for the country's government.
Xi's use of the type in Africa would all but confirm this observation. Pictures show, unsurprisingly, that the Chinese president's N501 has heavy armored windows and doors. It would have to have various additional security and other features, including secure communications equipment to help the premier keep connected while on the move, as is the case with the cars other major world leaders
We don't know whether Hongqi is making any version of the N501, with or without the armor or other extras, available commercially or if the type is specifically for China's president. There is also a possibility that it uses a foreign designed chassis or a platform derived from one.
Hongqi is just one brand under the umbrella of the state-owned FAW Group. This automotive conglomerate builds foreign designs for the Chinese market in cooperation with companies such as Audi and Toyota.
Initial reports indicated that the N501 would use a Toyota or Toyota-derived engine, but the size and shape led observers to wonder if the vehicle was using an Audi A6L chassis. Whether either party would consent to Hongqi putting their products together in this fashion, or if that would matter, is unclear.
But whatever the car looks like under the hood and inside, Hongqi's red flag hood ornament is especially prominent and gives it a distinctly Chinese look. Since its founding in 1958, the company has been closely associated with China's premiers, including Mao Tse Tung, and other senior Communist party leadership.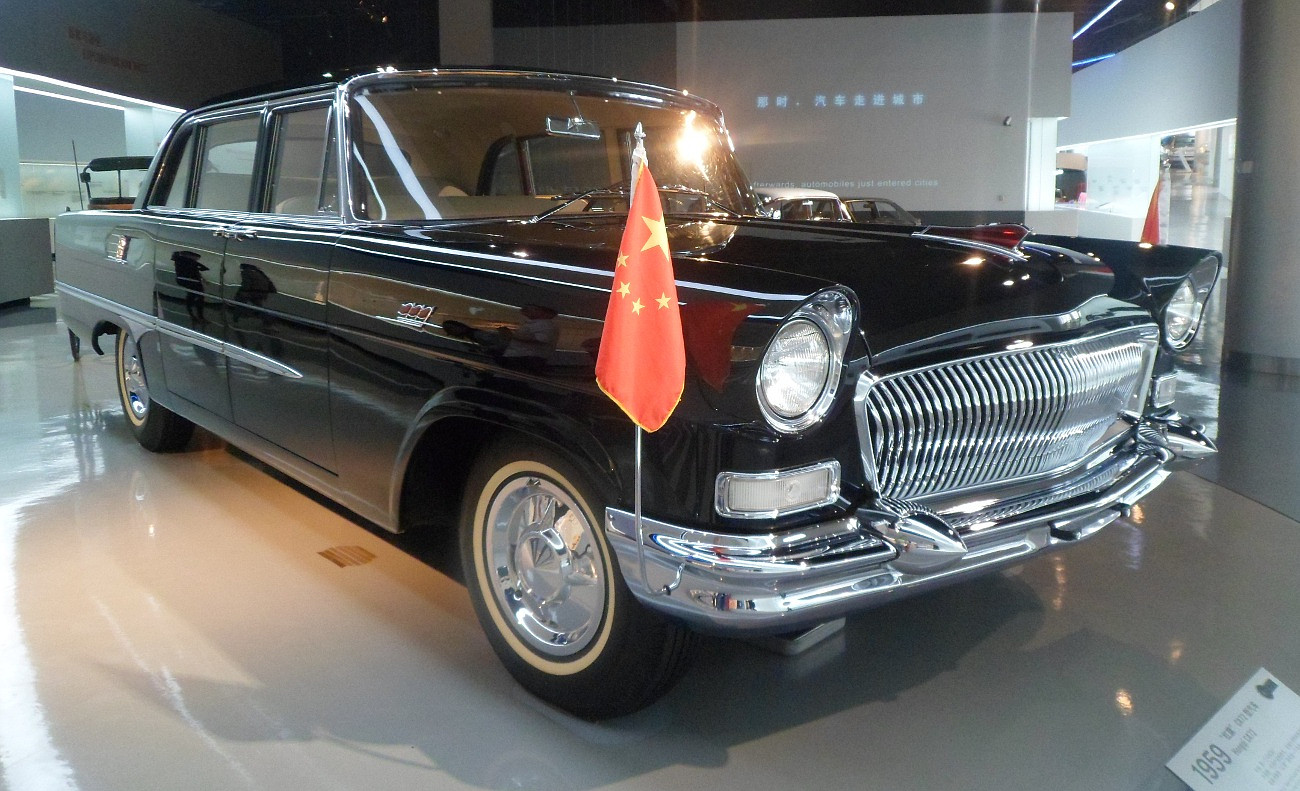 A 1959 Hongqi CA72, the company's first ever design, which it based in large part on contemporary American designs from Chrysler., Navigator84 via Wikimedia
Hongqi limousines and cars have remained important symbols for China's increasingly powerful premier, but not when traveling abroad. Even as recently as 2017, Xi has ridden in European makes during state visits to foreign countries.
Putting Xi in the N501 during his trip to Africa reflects Hongqi's ambitions to return to its former glory and to become a more accessible brand in China, which it could use as a springboard to expand sales overseas. In January 2018, FAW Group announced a new strategic plan for Hongqi, its second for the brand in just six years.
The video below shows Xi Jinping riding in a Citroen during a visit to France in 2014.
The company is now claiming it will release 17 new designs by 2025, which will include cars and trucks in a variety of price ranges and size categories, including at least two sport utility vehicles. The L4, the commercial version of the N501, is supposed to be available by 2020. The firm is also planning to release electrically powered designs and luxury types with self-driving features.
It's a major shift from its stated plan in 2012 to reinvigorate its high-end offerings to recapture government contracts and give wealthy Chinese politicians and businessmen an alternative to foreign made designs. This decision itself had come after Hongqi had stopped making its iconic limousines and related luxury types in 1981, as the country opened to the West, deciding instead to focus on the production of designs based on European cars, such as the Audi 100, that had a more mass market appeal.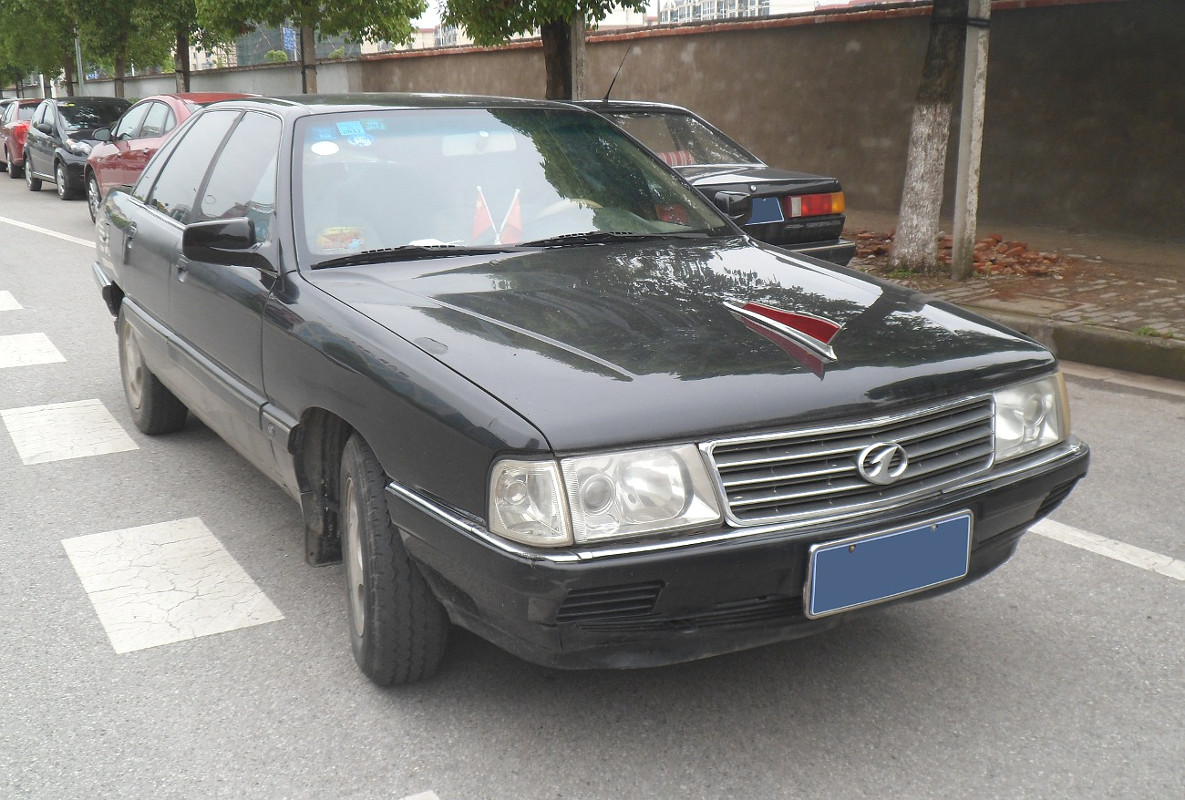 A 2005 Hongqi CA7180A2E, derived from the Audi 100., Navigator84 via Wikimedia
In 2013, Hongqi unveiled the L5 limo, which quickly became the car of choice for China's then-new president Xi and his government. The car evoked many of the same stylistic choices of the earlier Hongqi models and had a decided older appearance compared to other more modern luxury cars.
It was also extremely expensive, with pre-orders for commercial variants reportedly starting at more than $800,000 in 2014. "The Hongqi L5 is too pricey for official use and I also don't think it will have big market potential in the consumer market," Zeng Zhiling, the general manager of LMC Automotive Consulting in Shanghai, told Global Times – a newspaper the Chinese Communist Party operates – at the time.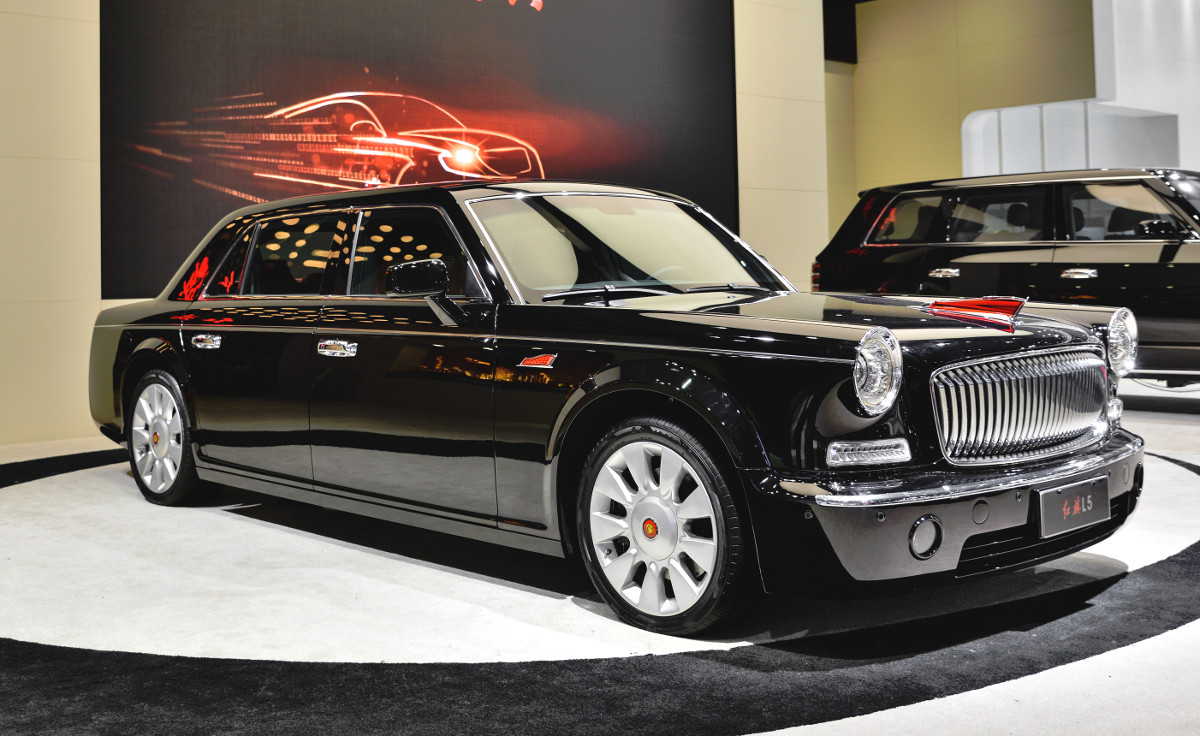 A Hongqi L5., emperornie via Wikimedia
The H7 sedan was supposed to further help the brand break out into the broader domestic Chinese market and capitalize on the country's middle class. With a price of around $80,000, it was significantly cheaper, but failed to see significant sales, either.
Whether or not FAW Group's latest push to revitalize Hongqi will turn out to be successful remains to be seen. A steadily escalating trade spat between China and the United States might make it harder for the brand to offer cars at competitive prices or ramp up production to help lower costs. At the same time, Chinese tariffs on various foreign imports could have second-order effects that make domestic car options much more attractive.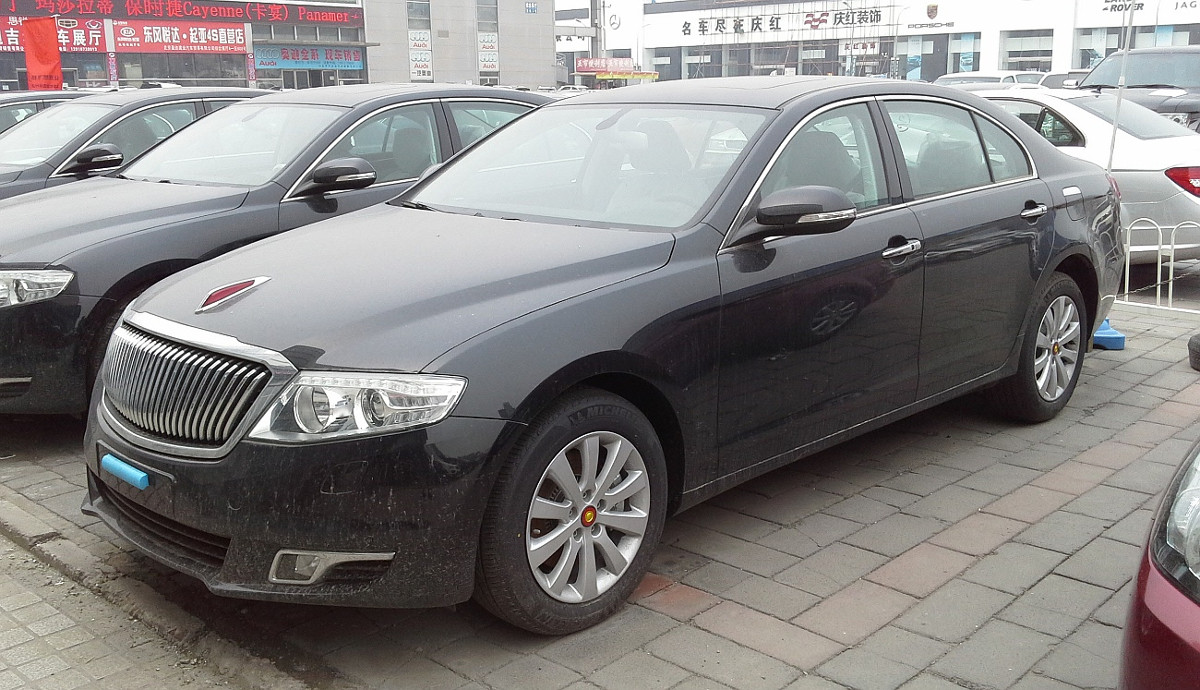 The Hongqi H7 sedan, intended for a much broader commercial market, and even featuring a much subdued red flag hood ornament., Navigator84 via Wikimedia
There's always the possibility that emerging markets in Africa or elsewhere could also help Hongqi meet its target of selling 100,000 vehicles by 2020, 200,000 by 2025, and a whopping 500,000 by 2035. Xi's trip, where he acted as something of a rolling advertisement for the brand, couldn't have hurt.
What we do know is that the Hongqi N501 is, at least, still the car of choice for China's most powerful individuals after sixty years.
Contact the author: [email protected]