One of the most memorable tracks in the amazing Midnight Club 2 soundtrack, "Silver Screen (Shower Scene)" by Felix Da Housecat and Kittin, has been remixed by the famous EDM DJ/producer/songwriter David Guetta and the new version of the song is red hot fire. Anybody who's a fan of electronic music at all should check it out because it's just a great track. But if you have nostalgia for the early 2000s (and maybe you logged many hours on Midnight Club 2 back then?) you've absolutely got to hear this.
Here's the new track that dropped on Guetta's YouTube channel and elsewhere on February 23, 2022:
Here's a YouTube embed alternative if you don't use Spotify:
Now, as to how this relates to cars: it's all about Midnight Club 2. This open-world street racing game came out in 2003 and really blew peoples' minds with just how cool it was; the way hot and unique music tracks were combined with an intense gaming experience was really exciting. Tuner-car culture was suddenly all over the mainstream then too… as somebody who'd been into it for years already I was thrilled to see so much production value getting thrown at media depicting Honda Civics and other sport compacts as ferocious cars. At least, that's how I remember it. For my Gen X friends, I think a good parable to draw is; playing Midnight Club 2 invoked what I imagine it felt like watching Miami Vice for the first time in the 1980s.
So, like Miami Vice had "In The Air Tonight" by Phil Collins (in which the song's fame extends beyond the show, but show fans have a special fondness for it), Midnight Club 2 had "Silver Screen (Shower Scene)" by Felix Da Housecat. The game came out in 2003 and Mr. Housecat's track dropped in 2001. The site EDM Nations described the original release as "electroclash," a term I'd never heard (even back then) but does indeed feel aptly descriptive.
Check out the original, as it was heard in the game:
Again, here's the same song on YouTube (unofficial upload, though):
As an aging millennial myself, I was very impressionable and downright smitten by Midnight Club 2 when it came out. By god, imagine if I'd been studying algebra or lifting weights for all the hours I spent staring at the enormous CRT television I'd bought at a yard sale, glowing with the scenes of this game as my monolithic PlayStation whirred? Oh well, I ended up just fine in adulthood I guess. But since I know I'm not the only one with such feelings, I figured those of you who read Car Autance might also appreciate not only the remix but this little lap down memory lane.
Want to ride the nostalgia train just a little longer? Check out the original trailer for Midnight Club 2. It's good context for the era of the original Housecat song release (unofficial upload):
That EDM Nations site I mentioned earlier also shared some quotes from the artists involved. I found the same statements on another site (T.H.E – Music Essentials):
David Guetta:
"It's been really exciting to revisit this classic house record with Felix and Kittin and give it a fresh new spin for 2022! I wanted to work on it for years and I am really happy it is finally out. I feel 'Silver Screen' is an absolute classic, for all DJs and also for the dance culture in general. 20 years after its' release and with the Smiley celebrating its 50th year anniversary, it was a perfect opportunity to have everyone to listen to it." [sic]
Felix Da Housecat:
"It's great 2 see this tune reworked by a great friend and OG' like David. And after 20 years, clubs still rockin' Silver Screen'—it can't get bigger than David Guetta!" [sic]
Kittin:
"David's remix is taking our song to another unexpected fresh & timeless dimension, but still bringing me back to the epic situations when we did it!" [sic]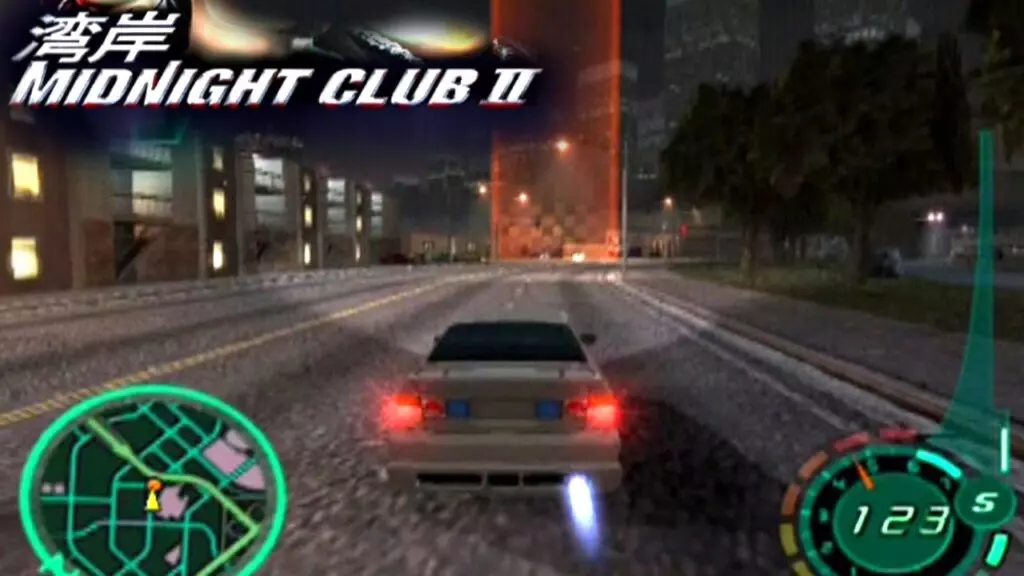 Safe to say I'm going to absolutely annihilate the stock speakers in my Civic Si with this while I slice and dice through forest roads this spring. By the way, if you're still reading, should we cover more music/car connections on Car Autance?
Now, like Agallah and Ike Eyes sing elsewhere on the Midnight Club 2 OST, we're gonna ride out.
What to read next: