A common reaction to the unveiling of the new Acura Integra Prototype last night was frustration that it was a four-door rather than a coupe. It's understandable, considering enthusiasts fell in love with the old two-door Integra, but people are forgetting that Honda, Acura's parent company, is excellent at making fun-to-drive four-doors.
Car: Honda Civic Type R
Location: Southeast Michigan
Photog: Tony Markovich (Instagram + Twitter: @T_Marko)
Camera: Canon EOS Rebel T5i, 18-55mm IS STM len
The Type R based on the 10th-generation Honda Civic hatchback seen here is one of the best enthusiast cars of our generation. Although the cost of entry has skyrocketed on the used market, the front-drive hot hatch started at less than $40,000. That is a total bargain for something that's comfortable, quick, handles extremely well, can fit five people plus cargo, and gets decent fuel economy.
The new four-door Acura Integra, which is slated to launch as a 2023 model year, will likely offer a similar experience. With a starting price at around $30,000, it will be a relatively affordable car that offers plenty of practicality while bringing a certain level of sport and luxury to the segment. No matter what it looks like, that's a good thing, and its versatility will be a major selling point.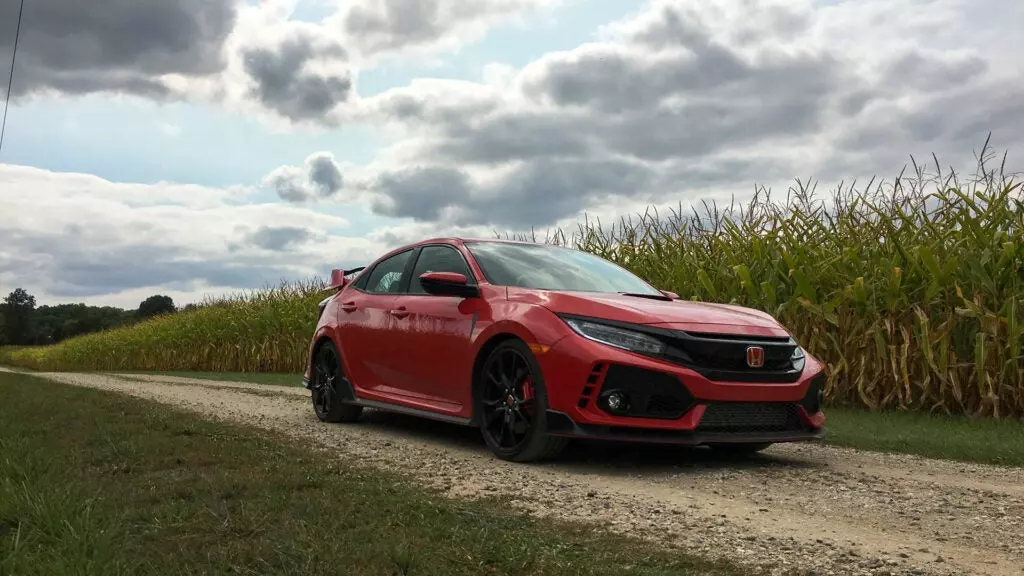 More great stories on Car Autance