Like the legendary "legacy" C-130 Hercules series of ridiculously versatile military cargo haulers that was offered in civilian form under the L-100 designation, the C-130J Super Hercules now has a civilian variant of its own—the LM-100J. And the first of them just rolled out of Lockheed's plant in Marietta, Georgia. 
In 2014, after a decade and a half of juggling the decision to put the Super Hercules into production for the civilian market, Lockheed finally pulled the trigger on the idea. Now, with the aircraft being prepared for flight testing, the aerospace and defense giant aims to obtain FAA certification for the new C-130J derivative and start delivering aircraft to buyers. If everything goes as planned, this could occur in early to mid 2018. 
L-100s have flown for a huge list of operators over the last half century, including with Delta as this photo from 1968 shows. Even some militaries ended up with L-100s in their fleet instead of C-130s (photo credit Bill Larkins/Wikicommons):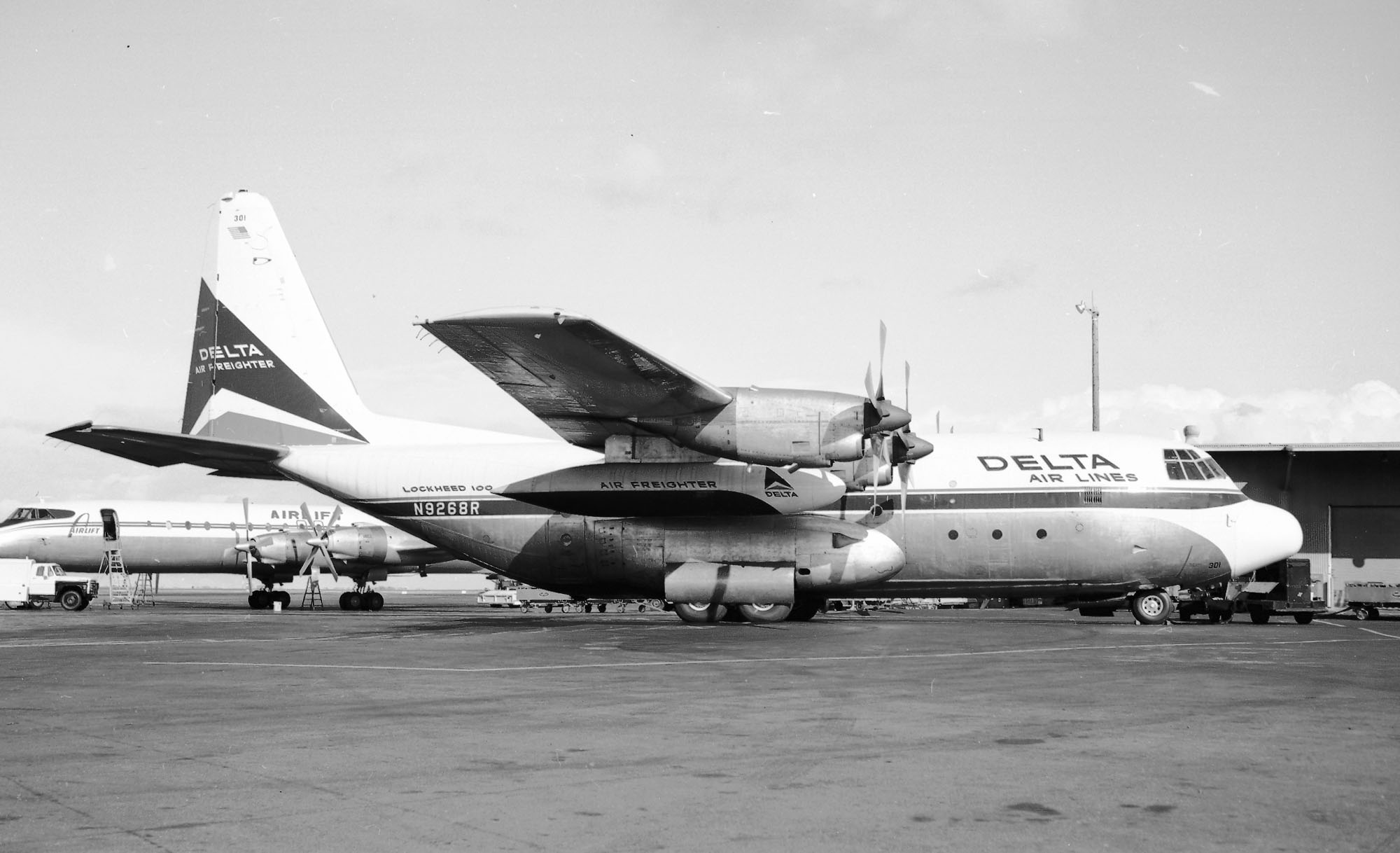 114 L-100s based on the militarized C-130E were built from 1964 to 1992. Although sales were never stellar for the sub-type, airworthy examples are a hot commodity today, with about a third of the fleet still in action all around the world. 
Seeing how the cargo market has changed dramatically in the last 25 years, especially in the outsized cargo segment, there is a logical business case for adding a civilian version to the highly active military C-130J line. In fact, there are already orders on the books for the LM-100J—and once the aircraft obtains full FAA certification, more will likely follow. 
The C-130J family serves with 16 nations and has amassed 1.5 million flight hours since the type's first flight in 1996. That gives the LM-100J a big lead on certification, not to mention development costs, compared to a clean sheet design. George Shultz, general manager for Air Mobility & Maritime Missions at Lockheed Martin describes the LM-100J's attractiveness to potential operators: 
"Our existing L-100 operators have repeatedly shared with us that the only replacement for a Herc is a Super Herc, and we are proud to meet this demand with the LM-100J," Schultz said. "There is a significant global requirement for commercial freight operations to support operations in more austere areas. The LM-100J will not only meet these demands, but exceed them by delivering new and unmatched capabilities to the commercial marketplace by transporting cargo on any runway, anywhere, all the time." 
A Lockheed press release also touts some of the LM-100J's virtues: "As it is based on the operational C-130J, the civil variant LM-100J can operate from short, unprepared airfields without ground support equipment. It requires minimal material handling equipment and enables rapid onload and offload at truck-bed height."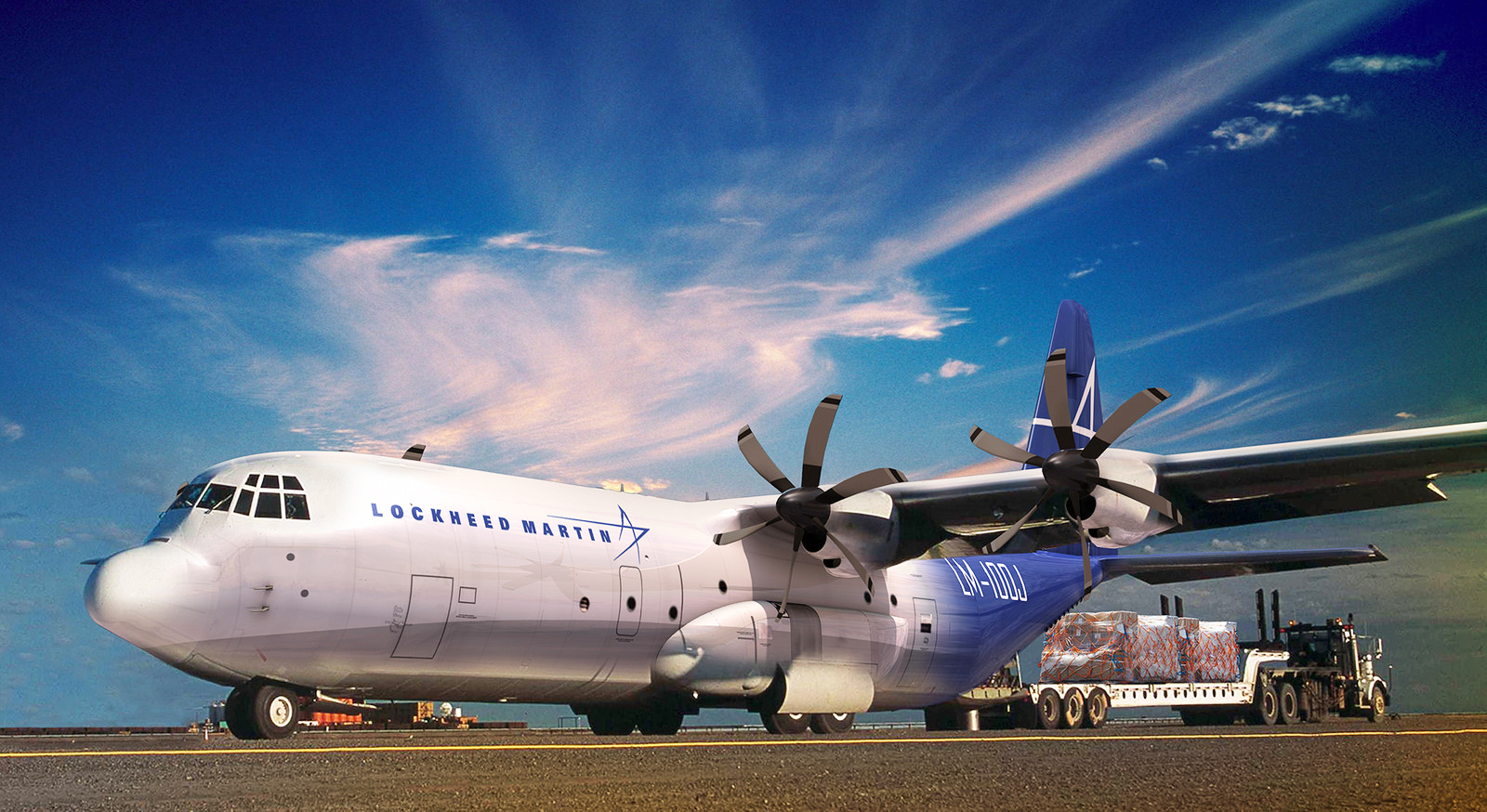 Just like its militarized cousin, the LM-100J's mission possibilities are nearly infinite. Although austere operations and moving oversized cargo are the aircraft's basic mission set, firefighting, airdrop delivery, humanitarian and disaster relief, search and rescue, mining and oilfield support and exploration, airspray and oil dispersion, medevac, and personnel transport are just some of the jobs this aircraft can do. 
In effect, these planes could end up doing anything from moving heavy equipment to dirt strips in Africa, to transporting wealthy tourists to Antarctica, to lugging around an oil-rich sheik's stable of race horses.  Some cash-strapped countries or coalitions could even use charter LM-100Js to augment their own expensive airlift fleets as needed. Doing so would offer a much more elastic supply of airlift capability with a proven and familiar platform, especially for missions to austere and rough fields. 
The C-130 is a legendary aircraft, but the original civilian model may have been just too ahead of its time. And even though Lockheed has not set its sights too high when it comes to LM-100J production numbers, saying there seems to be a need for at least 75-100 examples, I have a feeling the LM-100J will blow by that number with ease.
We'll keep you updated as the program matures. 
Contact the author: [email protected]