The holiday season is upon us. We're approaching the end of the first year of business at our boisterous little site called Car Autance and we're happy and thankful to have our legion of readers and watchers support the site. Without y'all, Car Autance isn't possible. For that, we give thanks with one of the greatest scenes in all of car-based cinema: "The Fast and the Furious" barbecue scene.
Car: Family
Location: Los Angeles, CA
Photog: Rob Cohen (Dir.), Ericson Core (DP)
Camera: See below
Nothing encapsulates car-person Thanksgiving more than this scene. I don't think it's strictly a Thanksgiving scene per se, but it captures the vibes. You know – family, all that. It has some of my favorite ingredients for an excellent vibe. They are as follows:
Los Angeles Skyline – I mean, c'mon. How does that not get you hyped?
Old LA House – You can in fact drive past this place in real life. It's nifty.
Shot On Film with a warm filter – That warm, grainy visual is captivating, no explanation necessary.
That Iconic Grace – Direct port nitrous injection, ball-bearing turbos, you get the gist.
The whole first Fast film was shot on an Arriflex 435 along with a few other cameras and Kodak (according to shotonwhat.com). If you ever get the chance to watch the film on a large screen or even on a 4K TV at home, there is a life and warmth to the film that I love.
But most of us don't care about that shit. It's all about that iconic grace that Craig Lieberman, Technical Advisor to the first two Fast films, wrote for this scene. In this video, he says that the suggested dialogue he wrote was put into the film exactly as he wrote it and it shows. It is clearly the only dialogue in the whole film that sounds remotely plausible or accurate.
That's not to say I don't love the movie. In fact, I really love this movie and it is actually a good flick. It is part of my yearly holiday ritual and you should add it too.
Many thanks for coming along with us, reader. We're sticking around for a lot longer.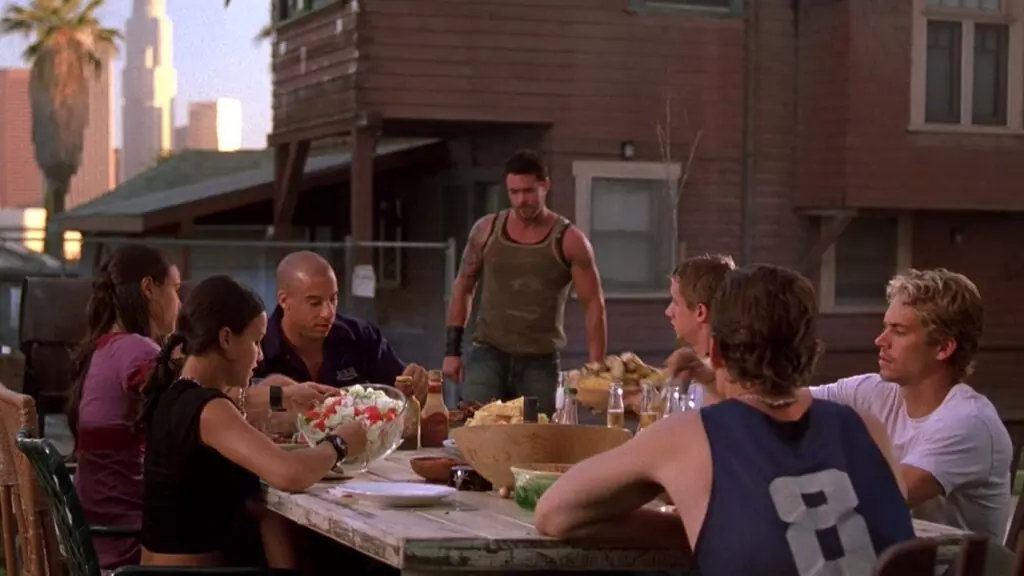 What to read next: