Traditionalists and skeptics are often one and the same, and that's especially true of pickup truck fans. Plenty of folks never thought a turbocharged V6 could do the work of a V8-powered brute but as Ford has proved with its EcoBoost engines, there's loads of potential in forced induction. The same can be said for those who boo at the mention of a hybrid truck like the 2021 F-150 PowerBoost, though Ford went through plenty of trouble to make sure it's just as durable as a traditional half-ton. Maybe even more trouble.
The F-150, like any truck worth its salt, is tantalized and tortured in all types of scenarios for the sake of endurance. You've heard and seen it before where they drive a bone-stock truck through the desert or tow a load up a crazy steep mountain pass. Sure, trucks are infinitely more complex than they used to be, but they're usually better because of practices like these.
Ford's all-new PowerBoost hybrid drivetrain is no exception. There are some inherent worries when it comes to adding newfangled tech like a battery pack, mainly concerning longevity and resistance to the elements such as dirt, mud and water. To make sure the truck was built to its standards, Ford threw everything at it, and wouldn't you know it, the PowerBoost held up.
Ford
Off-roading in Southern California's Anza-Borrego Desert is hard on any rig. There are rocks, sand and triple-digit temperatures to point out a truck's weaknesses, though the F-150 PowerBoost performed just as well as normal gas-powered vehicles. As it seems, the battery-pack and Pro Power Onboard generator are mounted high enough that they don't compromise ground clearance. They're also airtight so they don't allow water in—always a plus.
PowerBoost test trucks then ran at Ford's Michigan proving grounds, which were purpose-built to abuse and break weak links during truck development. They maxed out the hybrid F-150's payload rating by throwing 2,120 pounds in the bed and then ran it over miles of speed bumps and potholes, supposedly equaling 10 years of abuse in just a few months.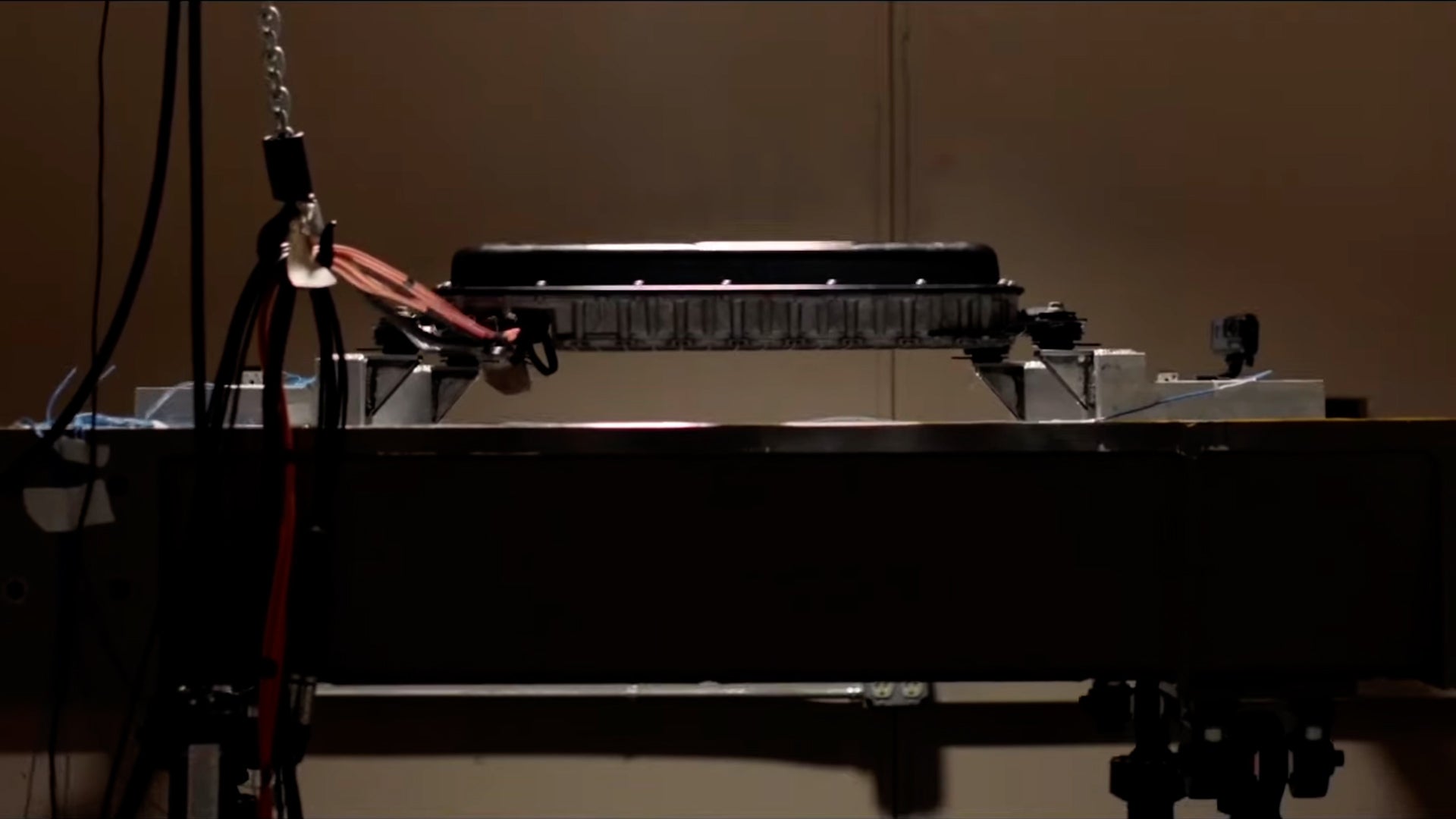 Ford
To ensure the 1.5-kilowatt-hour battery and all its supporting components could withstand the real-world, Ford sent it off to a testing facility in New York that makes use of a special simulation rig. The device shakes, rumbles and tumbles to mimic road events over the course of a gas F-150's life, all in just 82 hours. Keep in mind, this battery is not only tasked with powering the PowerBoost's 35-kilowatt electric motor but also the Pro Power Onboard generator system, which comes standard in 2.4-kilowatt form and can be optioned up to 7.2 kilowatts. That's enough to power a construction crew...or a mobile restaurant.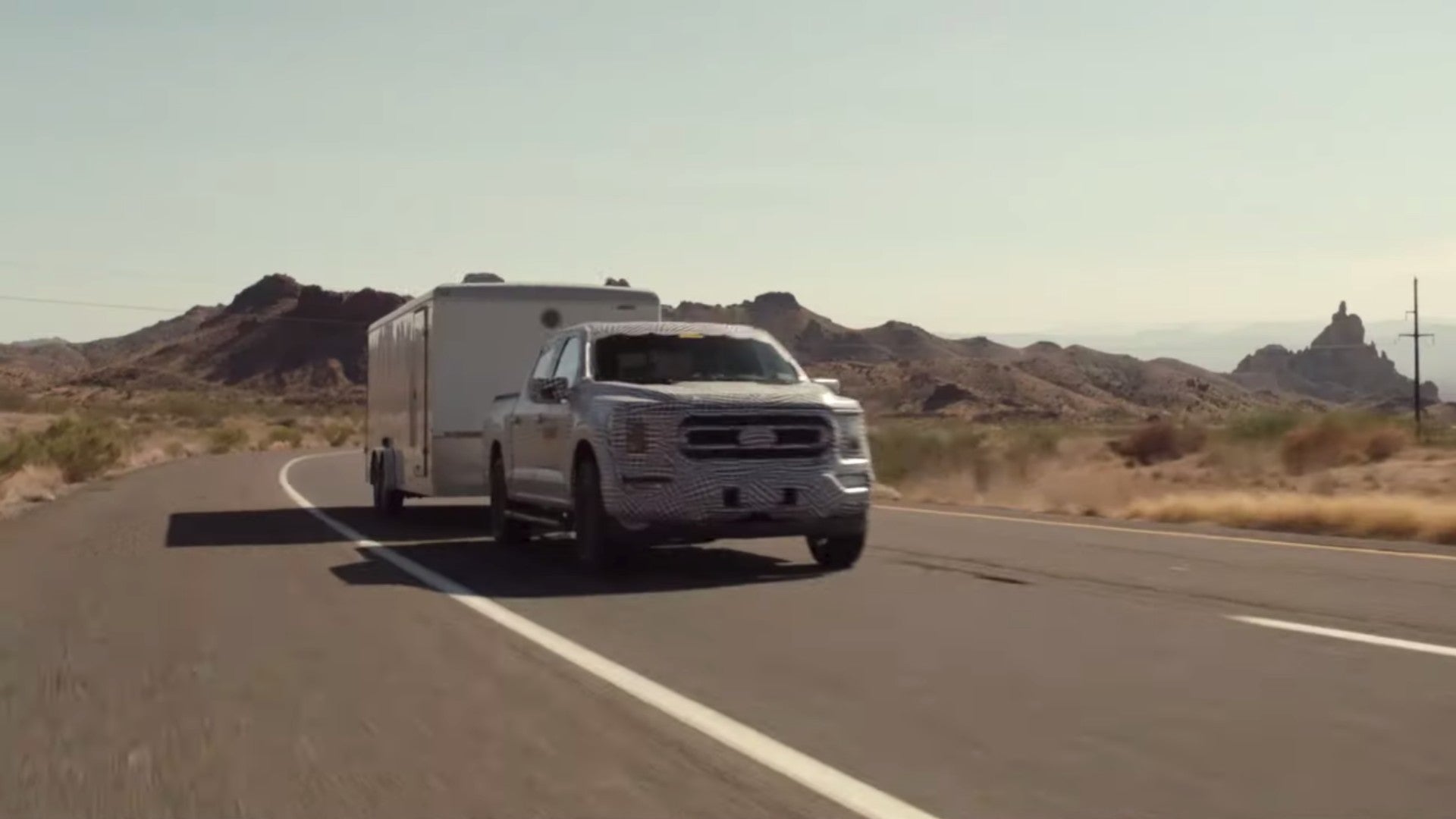 Ford
Finally, none of this would matter if the truck couldn't tow. The PowerBoost's 430 horsepower and 570 pound-feet of torque give it the oomph to haul around 12,700 pounds when properly spec'd, so that's what Ford did. The crew maxed out a PowerBoost test mule's towing capacity and hauled it around Davis Dam, located in the Mojave Desert, time and again. This route spans 11.4 miles and over 3,500 feet of elevation change with an average of six percent grade, all in the dry, high heat. All of the systems were stressed during these runs, especially the cooling, suspension and powertrain.
It's impossible to tell until we drive it ourselves, but the F-150 PowerBoost looks as tough as any other workhorse. What's more, it's simultaneously paving the way for a totally electric F-150, which Ford promises will be even better.
Got a tip? Send us a note: [email protected]