Funeral home vehicles, hearses in particular, are in a class of their own where anything goes. This extreme oddity that I spotted in Denver is a perfect example.
Car: Something resembling a late 2000s Chrysler Town and Country
Location: Denver, Colorado
Photog: me (Kevin Williams)
Camera: Canon EOS M50
Lets count all the parts, shall we? The vehicle clearly started life off as a Dodge Grand Caravan or Chrysler Town and Country. But, for some reason, it has Mercedes-Benz tri-star badges on the front and back. On the rear of the van, the hatchback has been replaced with a hearse-appropriate barn door.
On top of that, the coachbuilder that created this wonderfully weird van-hearse thing decided to graft on the rear fascia from a Chrysler 300, for reasons unknown to me. It even has the dual tailpipes!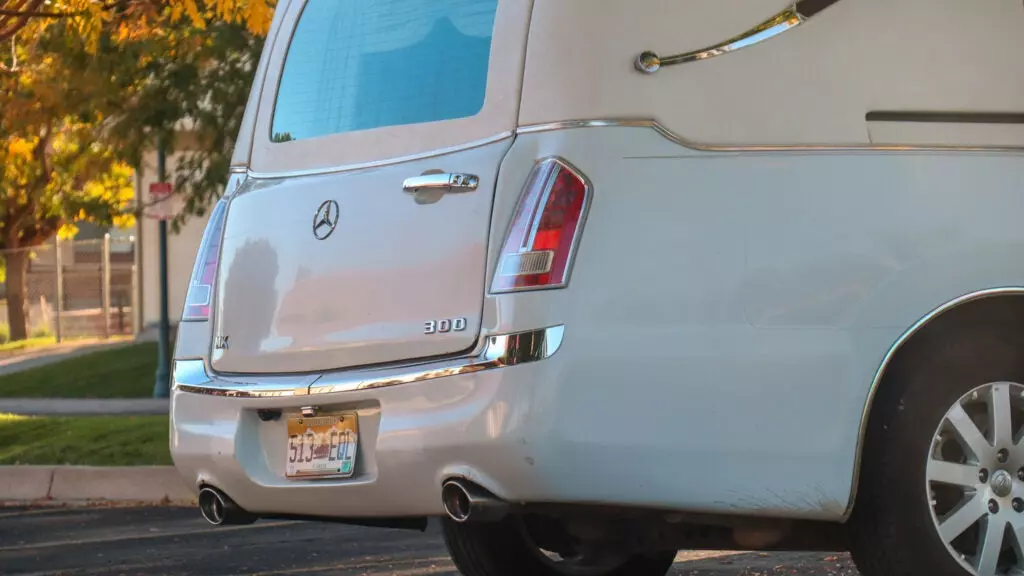 When I die, please cart me off to the great beyond in a similarly kitschy mishmash of vehicles. I'll haunt you all if you don't.
What to read next: