Lining up with previous reports, Hyundai is apparently preparing a high-performance N version of its Tucson compact crossover. According to Auto Express, the hot Tucson has been confirmed by company "insiders" and will do battle with vehicles like the Ford Edge ST and Volkswagen's upcoming T-Roc R. 
The report also says we can expect upwards of 340 horsepower and a 0 to 62 mile-per-hour time of under six seconds from the Tucson N. That's almost double what a 2.4-liter, 181-hp, non-N Tucson puts out. The British publication's anonymous Hyundai sources say the company is "not interested in making also-ran cars with N badges on them in whatever class they compete."
The fast Tucson will also apparently serve as Hyundai N's flagship model until that "brand-changing" and "exotic" two-seat hybrid halo car materializes. "We are going to take our time with this one—because when it appears it will blow everything else away in its sector," the unnamed source allegedly told Auto Express.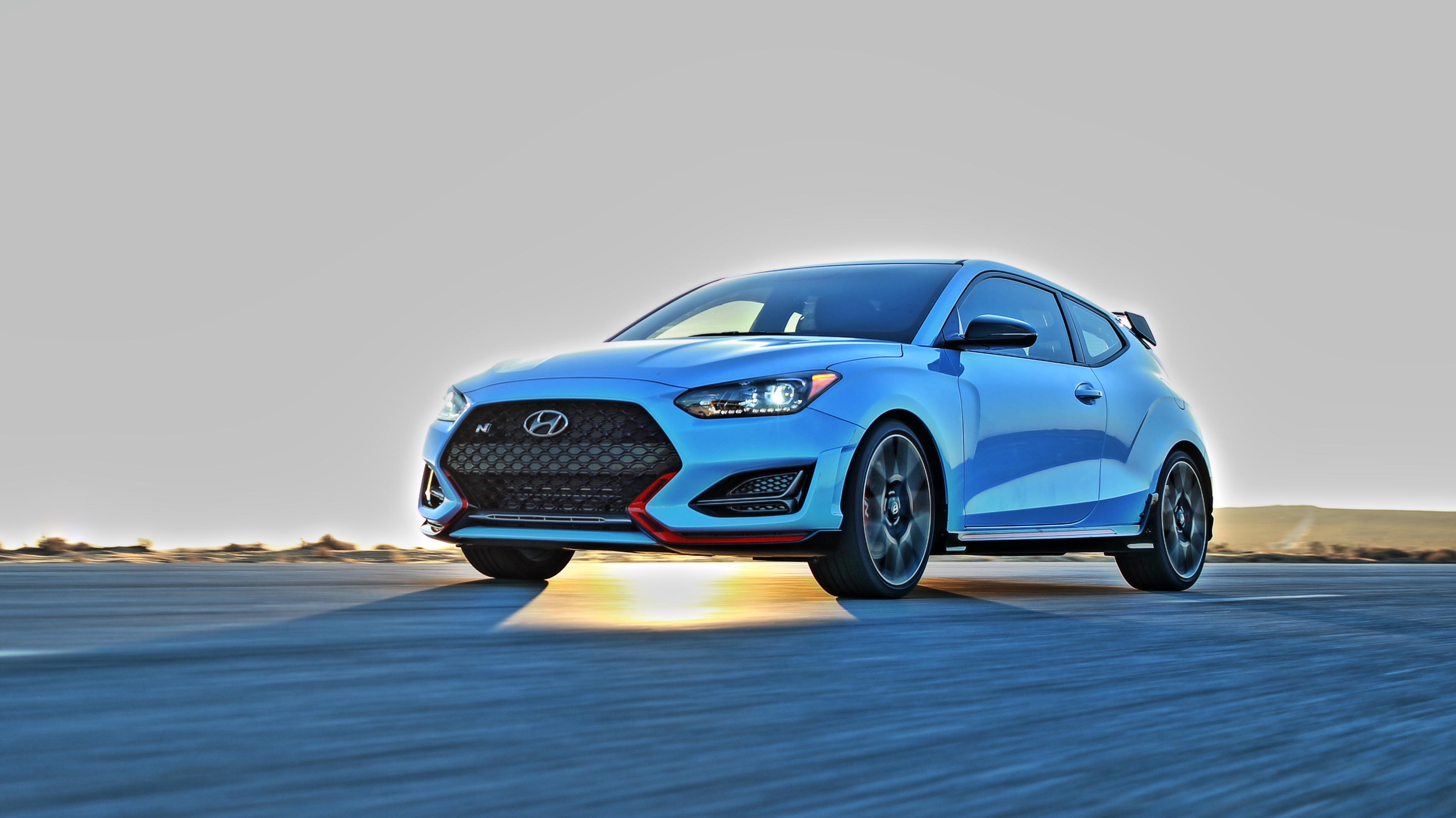 The 2019 Veloster N is currently the only N-branded Hyundai available in the U.S., Hyundai
While the luxury brands have been churning out high-performance SUVs for many years now, mainstream brand crossovers with sporty suffixes are a relative novelty. The aforementioned Edge ST stands pretty much alone in the segment as of now but the upcoming T-Roc R along with the alleged Hyundai offering may signal the start of a new wave of fast, relatively inexpensive mall crawlers. Perhaps we'll soon see Toyota come out with a Gazoo Racing RAV4 or Honda slap an Si badge on the CR-V.
When reached by The Drive, Hyundai replied: "We cannot comment on future products at this time."