There's a meme going around amongst Midwestern social media denizens poking fun at the thirteen seasons of the Midwest. The jury's out whether or not Ohio is in the Spring of Deception, or Fool's Spring, but it was more than 60 degrees for an entire weekend, which prompted me to bring my Fiat out of storage.
Car: (my) Fiat 500 Abarth
Location: Columbus, OH (Franklinton)
Photog: me (Kevin Williams)
Camera: Canon EOS M50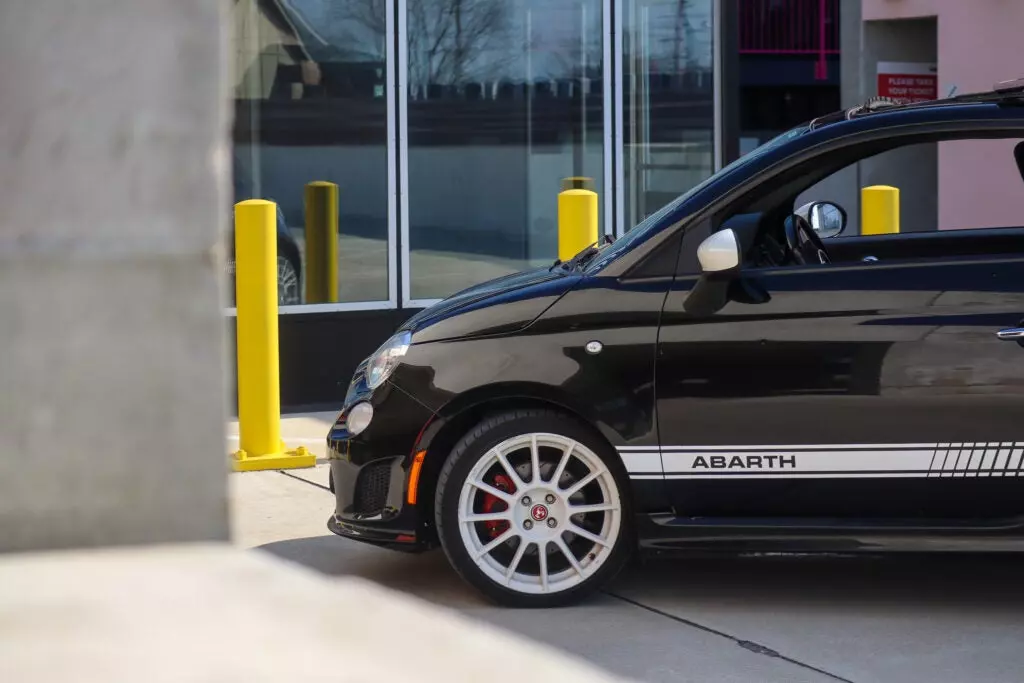 The Abarth has sat mostly undriven since Halloween. My attention shifted to press cars, flip cars, and trying to maintain the Fiat's nearly corrosion-free undercarriage. I worked out a deal with a friend of mine to store the Abarth in her locked carport for a few weeks, but the seasons are changing again.
"Yeah, I'm gonna put my summer tires back on," my roommate said, as I contemplated out loud if I wanted to put the Abarth back in storage after the weekend. It's now the middle of March. He figured that spring was as good as here, and no salt or snow would impede the super sticky Federal tires on his Scion xB.
He's probably right. The Fiat's out to play again, y'all.
What to read next: