I recently wrote a fairly in-depth and unashamedly nerdy comparison of my 2010 VW Mk6 GTI and my friend's 2015 VW Mk7 GTI. I did much of the legwork of many hours of forum threading for you but I also managed to snap off some crisp flicks from my time with the newer, definitely impressive hot hatchback.
Honestly, I didn't get to reflect on it much in my comparison but I did spend quite a romantic day with the Mk7. Everything I could do to emulate the things I do with my Mk6 (I call it Six Iron), I did. I took it to lunch on the Pacific Coast, through some of my favorite canyons in Malibu, did a longish highway slog, and took it through all of my favorite San Gabriel mountain roads. This included a final stint up Angeles Crest Highway.
I coordinated the sunset with what I thought would be a beautiful and secluded shooting location where I could exist in peace without getting kicked out of Malibu like The Dude. I chose this lone single-track road right off of Lake Hughes Road, gently curling away from the vista of Castaic Lake that it affords. The light wasn't absolutely perfect, but I worked with it and I love the genuine Southern California vibes with seas of chaparral bushes and muted browns, kissed by sunset light.
It also helps that the Mk7 is a much more photogenic machine than my beat-up Mk6. As big as we could get it: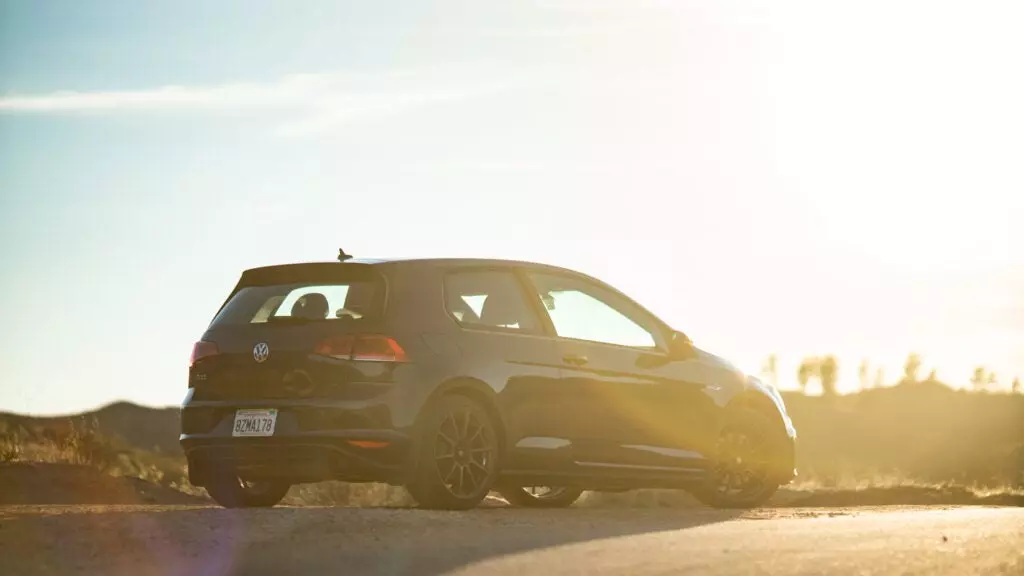 What to read next: