An RV, or recreational vehicle, is one of the most interesting ways to travel across the country. The independence and freedom of having your entire life in a nicely wrapped safe on wheels allows you to shape your trip exactly how you want to shape it. You prioritize what you want to prioritize and go exactly where you want to go. It's a blank board game, and you get to decide how to build the blocks you need to get to your destination. That doesn't mean it's devoid of downsides, however.
Not everybody wants the physical, financial, and mental responsibility of owning something as large and involved as an RV. That's why renting an RV is the just-right balance of getting the experience they desire without all the baggage of ownership.
If you've never used an RV or rented one before, there are a few things you should know before getting out there. There are a variety of options to choose from and multiple ways to pick your choice, so we've put together an informative guide to help you before and through the process. Check out the tips and helpful info below.
The Costs of Renting an RV
The amount of money you spend renting an RV is more than the single cost of the rental unit. Consider these expenses when making your budget:
Utensils and cookware, if needed

Bedding and pillows, if needed

Cost of gas

Cost of propane

Cost of generator use, if applicable

Cost of park entrance, if applicable

Cost of campsite rental, if applicable

Cost of insurance, if applicable

Security deposit, if applicable

Cost of RV rental
Average RV rental costs
These rates are listed according to the average nightly rental expenses on Outdoorsy and [RV Share]. As expected, bigger, nicer, and newer RVs will cost more.
Class A Motorhome

: $175 to $275 [$150-$250/night (10+ years or older); $350-$450/night (newer)]

Class B Motorhome

: $100 to $200 [$100-$200/night (10+ years or older); $200-$350/night (newer)]

Class C Motorhome

: $150 to $200 [$100-$200/night (10+ years or older); $225-$400/night (newer)]

Fifth Wheel

: $60 to $150 [$60-$150/night (10+ years or older); $150-$300/night (newer)]

Travel Trailer

: $50 to $125 [$50-$125/night (10+ years or older); $125-$200/night (newer)]

Toy Hauler

: $100 to $200

Pop-up Camper

: $50 to $100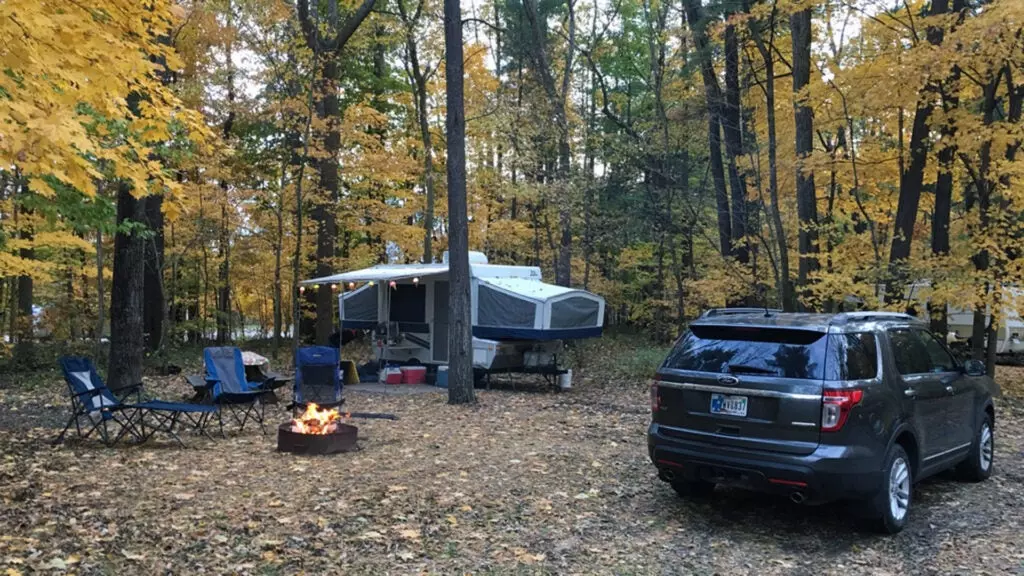 Popular Options for Renting an RV
We have not personally used these companies before, so we cannot comment on how good or bad the services are, but these are common options people use.
Do I Need a Special License To Rent an RV?
Always check your local state laws for specifics, but as a general rule, if you rent an RV that weighs less than 26,000 pounds, you will not need a special license to drive it.
What Are the Requirements for Renting an RV?
What you'll need for your rental will vary depending on your method and the company or service you're using, but in general, these terms and items might be required of you:
At least 21 years old

Valid driver's license, not temporary or permit

Credit card

Purchased insurance package

Background checks

Agreement to terms and conditions

A tow vehicle (can also be rented)
Important RV Safety
Driving with and using an RV is no small task. For people who are inexperienced with camping or have never driven a vehicle this big before, there are several important safety points to keep in mind. Use these tips to keep yourself in good shape.
Driving
Know the height of the RV.

Know your towing limits.

Practice backing up and parking in a parking lot.

Make sure everything inside is secure before moving.

Quadruple check your tires for tread, pressure, rot, and uneven wear.

Know and understand your tail swing.

Pull off during extreme weather or wind.
Camping
Set up camp when it's light out.

Know your electrical connections.

Know what every button does.

Make sure you have leveling blocks.

Use wheel chocks.

Make sure you have enough propane.

Make sure your destination has appropriate parking and/or big enough sites.

Carry a backup cooking method.

Don't overpack.

Know the extension of your awning, and put it down when not there.

Use a surge protector for your electrical connection.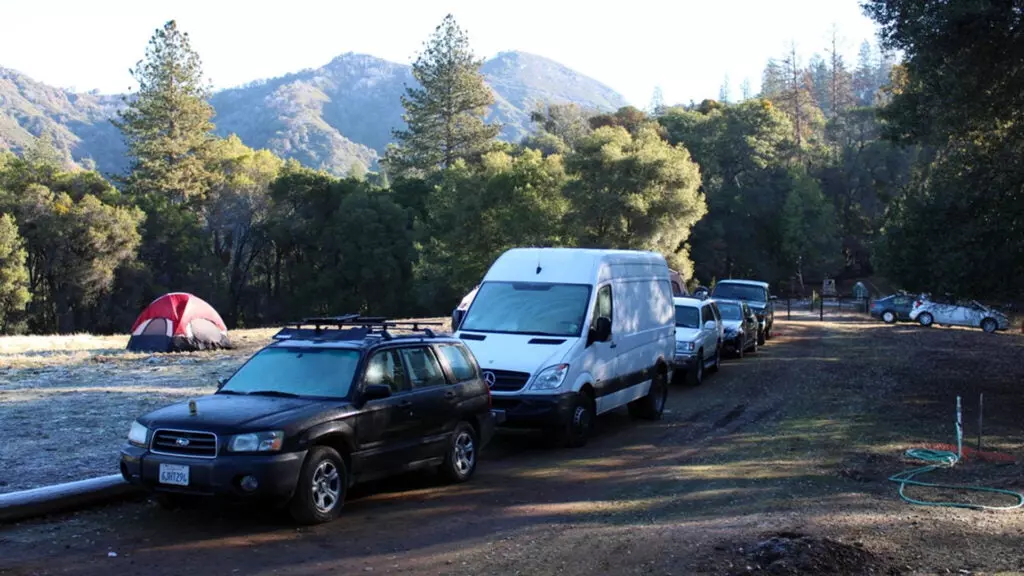 The Basics of What To Pack for an RV Trip
What's the Story With Insurance Coverage?
It's possible that your insurance company might cover a rented RV under its rental vehicle policy, but we wouldn't assume that's the case. Always check with your insurance provider, and even if it is covered, the RV rental company might still require you to purchase an insurance package directly from the company. Ask lots of questions.
Pro Tips for Renting an RV
The point of renting an RV is access to relaxation.
READ THE MANUAL and keep it nearby.

Alert your credit car company of incoming massive gas fill-ups.

Designate an emergency contact and notify where you're going.

Know how and where to dump your waste.

Don't travel with a full water tank, fill it up on site.

Be conscious of water consumption and keep an emergency gallon.

Split up your driving.

Don't overdo your driving in one day.

Make sure everything is closed and retracted before you leave!

Patience, patience, patience when driving.

Never transport wood between campsites.

Adhere to

Leave No Trace

principles.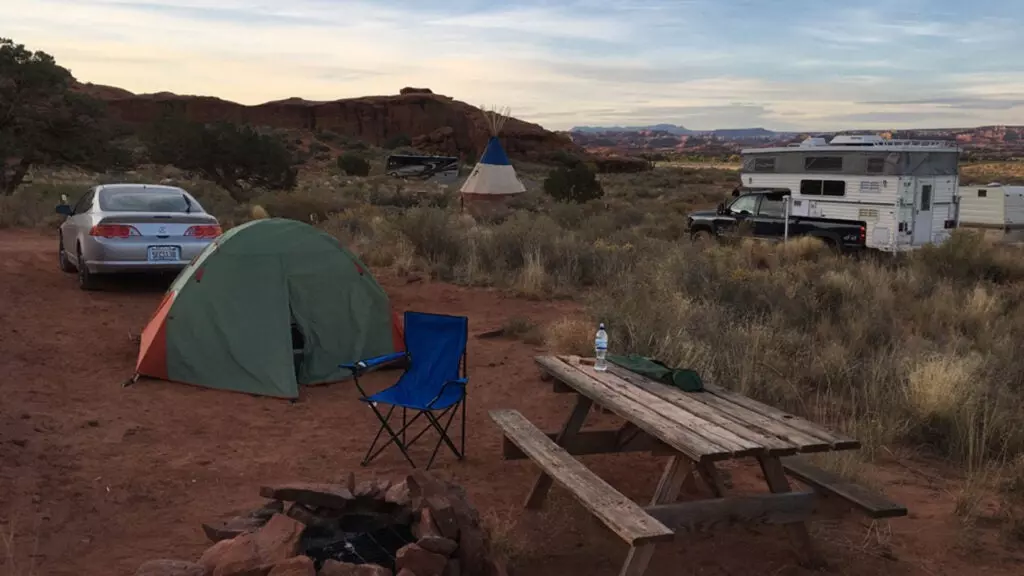 Classes of Motorhomes
Depending on size, shape, and construction, motorhomes fit into different categories. We explain the basics of each one below.
Class A
A Class A motorhome is the largest of the bunch and can be optioned with the most luxurious trimmings. These things look like the massively long tour buses you're accustomed to seeing, and owners often tow a car behind them for added convenience when traveling. According to KOA, they are typically about eight feet wide, 26-45 feet long, and weight between roughly 13,000-30,000 pounds.
Class B
It might not make logical sense, but Class B RVs are actually smaller than Class C motorhomes. Class B RVs are essentially campervans the likes of a VW bus, a Sprinter van, or a conversion van. They're self-contained, easy to drive, and can be purchased directly from a big-name automotive manufacturer, in some cases. Their small footprints, which can typically sleep 2-4 people, make them less luxurious and comfortable, however. According to KOA, they're typically about 17-19 feet long and weigh about 6,000-8,000 feet.
Class C
A Class C is the classic middle-sized RV that looks like a box with a van face glued onto the front. It's like a U-Haul you could live in. These RVs are slightly less massive than a full-sized motorhome, but you can still get quite a few luxury amenities packed into the space due to several space-saving innovations and pop-outs/slide-outs. Class C RVs can often sleep up to 6-8 people, thanks to a main bedroom, sleeping quarters that extend above the vehicle cabin, and fold-down couch beds in the primary living space. According to KOA, they typically weigh about 10,000-13,000 pounds and usually measure about 10 feet tall and 20-28 feet long.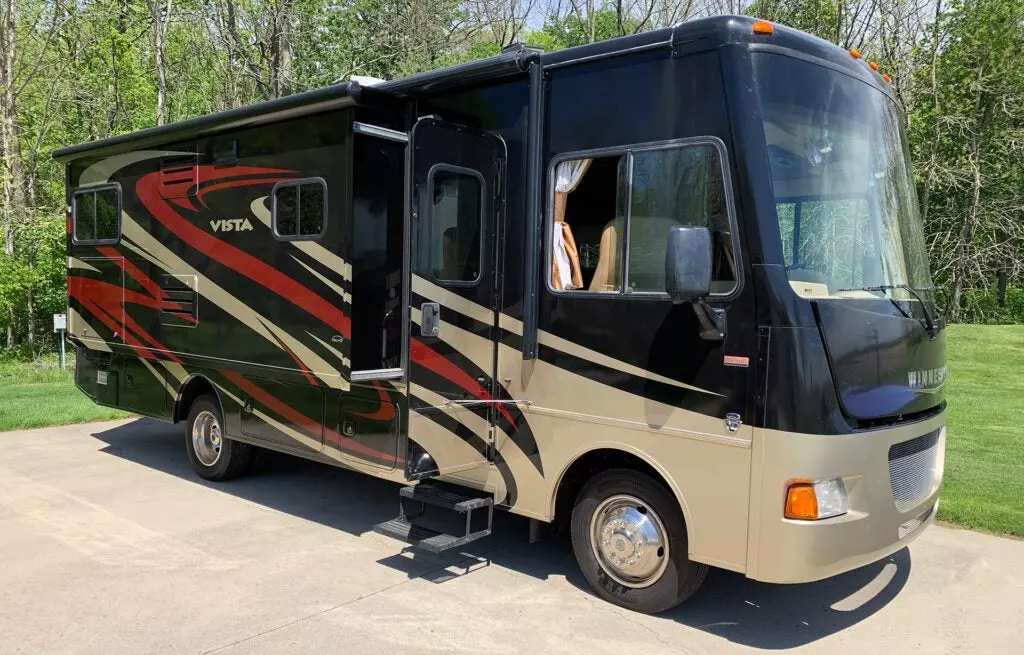 Common Types of RVs
When considering RV rentals, you will be faced with a large selection of different types. Below, we lay out the differences between the bunch.
Popup Campers (truck, SUV, wagon, or crossover required)
Popups are one of the smallest and lightest options when considering camper options. These versatile campers look like flat shoe boxes on wheels, but when parked, the top cranks up and the ends slide out to create full-sized beds. Although popups are also one of the cheapest options, they're big on space and amenities with dining areas, seating benches, and small kitchens with sinks and fridges included. The two major downsides are the lack of privacy and a lack of bathroom or shower.
Caravans/Travel Trailers (truck or suv required)
Travel trailers range in size from teardrop sleeping quarters to bigger living spaces with full-on pop-outs. They can be simple, or they can be more luxurious with amenities similar to those found in a motorhome. For those looking for an easier towing experience, pick a smaller travel trailer that suits your comfort levels.
Motorhomes (truck not required)
Motorhomes are the biggest of the bunch. They're also the most convenient, the most private, and the most luxurious. Because the vehicle itself is included in the packaging, no truck is required, but that presents its own challenges when on the road. If you're using a motorhome, make sure you have a massive budget for that 8 mpg fuel economy.
Campervans (truck not required)
Due to its size and footprint, a campervan offers a much different experience from a motorhome or larger RV. Read more about campervans in our post, Van Life: The Basics of Setting Up Your Tiny Mobile Home.
Fifth Wheels (truck required)
Fifth wheels are massive RVs that require massive pickup trucks to tow them. Rather than hooking up to a traditional hitch, however, fifth-wheels use a pin that connects to a coupling that is built into the center part of the truck bed. Part of the living quarter thus hang over the truck bed, while the rest of the massive RV hangs behind it. Read more in our guide, What Is a Fifth Wheel?
Truck Campers (truck required)
Truck campers are like those slide-on light-up magnifying tools you could buy for the original Nintendo GameBoys. They're clunky and make your truck look a bit goofy, but they're practical and expand the usability of your pickup truck. Truck campers are designed to easily piggyback onto your truck by using the space in the bed and up over the cabin of the truck. Some examples have basic living quarters like a bed and some storage, while others have slide-outs, pop-outs, and pop-ups for more extensive living arrangements.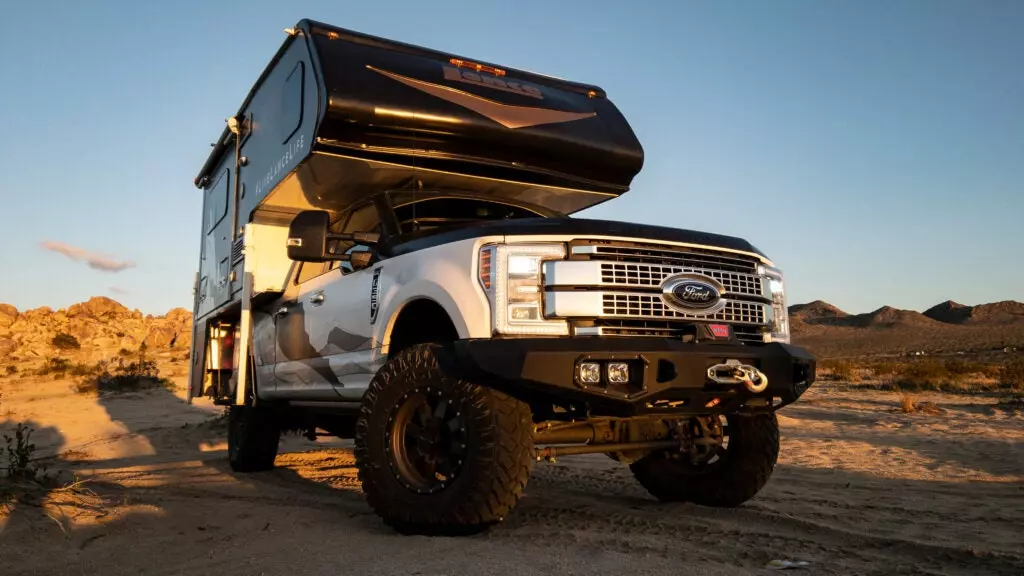 FAQs About Renting an RV
You've got questions, Car Autance has answers!
Q. Is it cheaper to rent an RV or stay in a hotel?
Your trip will cost exactly what you budget for. You could go nuts and spend a lot of money on a super-nice RV and rack up gas costs, or you could max your credit card by staying in a penthouse for two nights. It all depends on what you select and how you operate. Just know renting an RV can add up with the rental cost, the park fees, the campsite fees, the cost of wood, and the costs of added accessories you might not have had before. Each route has its own perks.
Q. Is it better to rent or buy an RV?
If this is your first experience with RVing and/or camping, it is never a bad idea or a waste of money to rent something first to test out the experience.
Q. Is it profitable to rent out your RV?
It definitely can be! Like with an apartment, renting out your RV when you're not using it is a great way to assist with costs and possibly make some extra income.
Video
If the prospect of setting up a motorhome by yourself is overwhelming, even after our tips, this video should help. At about 30 minutes long, an RV dealer takes you through the entire process of setting up camp, and there are quite a few helpful tips along the way. Check it out below.
Disclaimers and disclosures: Car Autance' parent company makes money when you click certain links from our page to goods or services. The author of this story is completely disassociated with any such deal to avoid conflicts of interest. We share the highest standards for integrity and objectivity with our sister site The Drive — you can read more on that here.