You may associate Steve McQueen with a certain green Ford Mustang and Triumph motorcycles, but the King of Cool was into a wide range of cars and bikes. McQueen owned a few Ferraris over the years including a brown 250 GT Berlinetta Lusso and a 275 GTB4. It makes sense that Ferrari would seek to cash in on that connection just as Ford has with the new Bullitt Mustang, though a new lawsuit shows the Prancing Horse apparently made a big misstep along the way.
In 2016, Ferrari celebrated its 70th anniversary in part by offering 70 special liveries on its five models that paid homage to a famous car or owner in the company's history. One was a special brown exterior paint combined with a camel leather interior—a pretty damn cool combo, we might add—dubbed "The McQueen" as a modern complement to the actor's 1963 Ferrari 250 GT Berlinetta Lusso. It was showcased on a Ferrari California alongside three other special cars at the Paris Motor Show that year amid great fanfare. The problem is, according to McQueen's son Chadwick McQueen, Ferrari never had permission to use their name.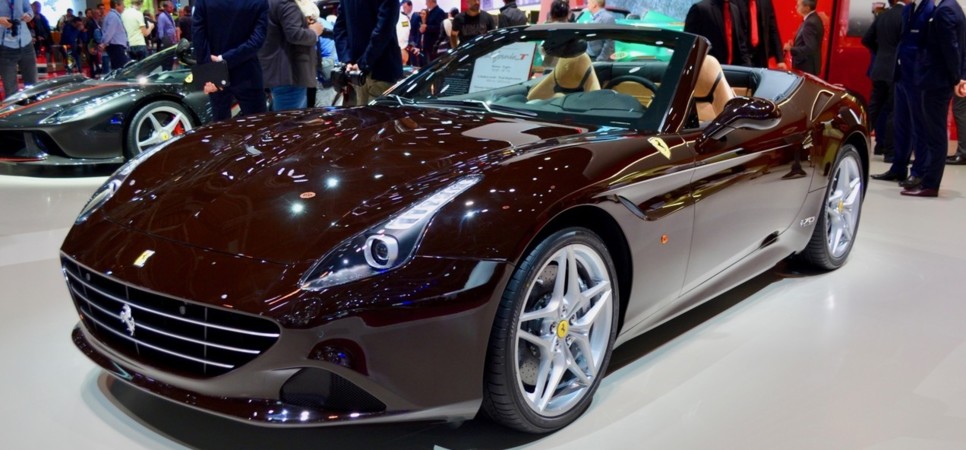 A 2017 Ferrari California with "The McQueen" livery, Ferrari Magazine
Courthouse News reports that Chadwick McQueen toured the Ferrari factory back in 2011 and was in talks with the Italian supercar brand about developing a special McQueen edition. However, it was conditional on the McQueen family maintaining "approval rights and involvement in the project," and the talks never progressed. So you can imagine their surprise years later they realized "that Ferrari had, without notice or authorization, begun marketing and selling a special edition Ferrara [sic] that Ferrari entitled 'The McQueen,' and that Ferrari marketed through use of Steve McQueen's persona."
The reason this is a big deal is not only because Ferrari allegedly used the name—a registered trademark—without permission, but because of the money that the McQueen family missed out on by not being legally and financially involved, since five cars were sold bearing "The McQueen" livery. In the complaint, published by The Hollywood Reporter, the family points out that the most expensive Porsche ever sold was the 917K from the iconic Steve McQueen film Le Mans, while the featured GT40 went on to become the most expensive Ford ever sold as well. There's some very real money attached to Steve McQueen's name and image.
After the McQueen family initially protested, Ferrari simply renamed the brown livery "The Actor" and allegedly continued to advertise Steve McQueen's Ferrari ownership in marketing materials. The McQueen family is seeking statutory damages of $2 million per violation of registered trademark plus punitive damages, all of which will surely add up if the lawsuit goes against Ferrari.