Most criticisms of the 2021 Volkswagen ID.4 boil down to "It's boring". I resent that; not every car needs to be exciting to be good. In fact, most people (maybe you?) are a lot more interested in practicality and everyday driving proficiency than how extreme a car can be. But driving the ID.4 for a week, I learned that it's not bad because it's boring. It's bad because it's a little bit shitty.
For a week, Volkswagen loaned me a brand-new 2021 Volkswagen ID.4 in my quest to learn about EV livability and infrastructure in the Midwest. So here's what I experienced and what it's like to live with one of these cars in between the coasts of America.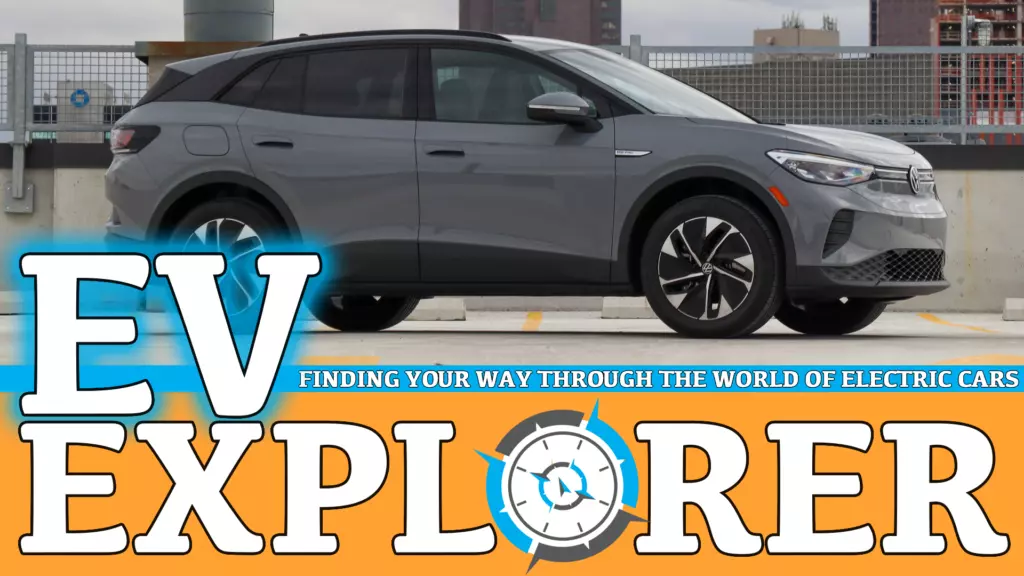 2021 Volkswagen ID.4 Pro AWD
Base Price (as tested): $39,990 ($44,870 including destination)
Powertrain: 295HP/487 LB-FT, dual electric motors — all-wheel drive
Battery Size: 82 kWh
EPA Estimated Range (observed range): 249 miles, (about 178 miles)
Vehicle Type: compact crossover
Curb Weight: about 4,500 pounds
Volkswagen Calls the ID.4 a Small Crossover… Sort Of
The Volkswagen ID.4 (or "ID4" as most people search for it on Google) is a compact-ish crossover, and is currently Volkswagen's lone electric offering in the United States. The "ID" prefix is short for "intelligent design", an ethos that's supposed to be the future basis for Volkswagen's new electric car lineup. Evangelical Creationist-sounding name aside, the ID.4 uses the "MEB" platform, a new, modular foundation that forms the basis for VW group's new electric car push. Europeans get a small hatchback called the ID.3, but VW doesn't think that car is right for our market. The VW ID.4's dimensions place it squarely in the compact crossover class.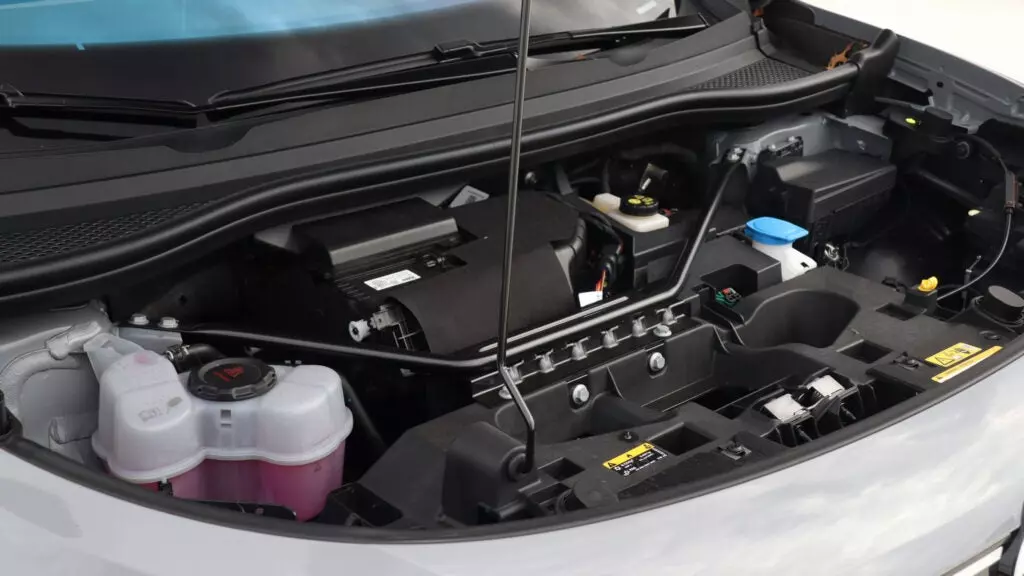 Underneath, you'll find the typical design for a lot of new electric cars: A floor-mounted battery that stretches the car's entire wheelbase. VW's MEB platform is primarily rear-motor based, AWD models add an additional motor on the front axle. Interestingly enough, VW opted to use rear drum brakes instead of discs.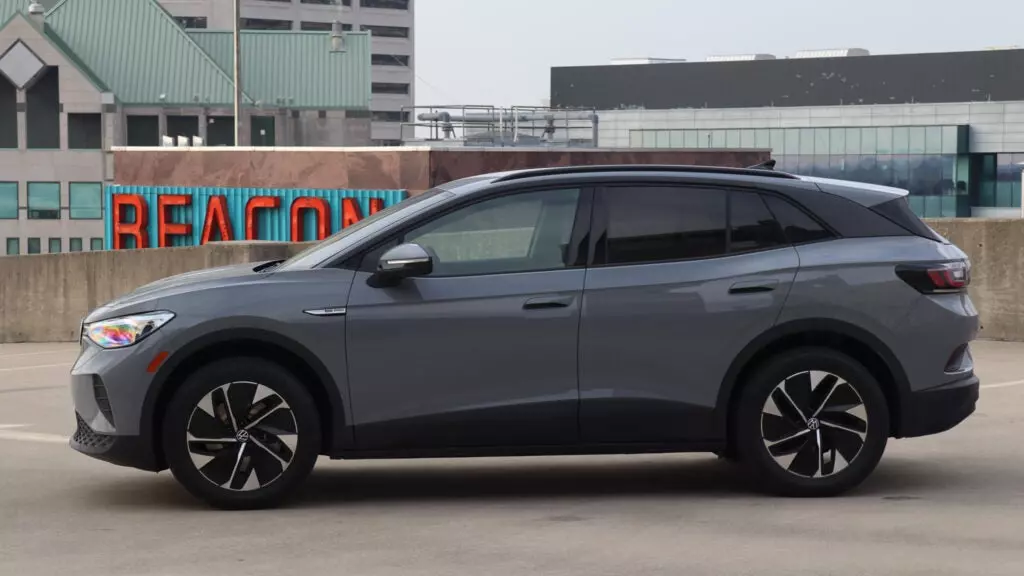 Volkswagen's options and trim list are somewhat short; the only substantial options are color, and the number of drive wheels. Upper trims add goodies like leatherette seating, bigger wheels, a black painted roof, or a power liftgate, but I'm not convinced the extra coin is worth it. My tester was a base trim "ID.4 Pro AWD". Still, you get a lot of goodies on the base trim, like wireless Apple CarPlay, wireless charging, heated seats, and a heated steering wheel.
The Interior Is Something, I Guess

My ID.4 was definitely not cheap. In fact, it rang up at nearly $45,000 including destination charges. For some context: Other cars in that price neighborhood include the Mercedes GLC and Cadillac XT5. Hyundai and Polestar did a fairly good job giving a premium aura to their products, but Volkswagen's interior effort feels decidedly cheaper. The dashboards' freestanding infotainment and bi-level dashboard are certainly more interesting than what you'd find in, say a Jetta, but as a whole it's just not to the same quality standards that one would expect from a 45,000-dollar vehicle. Worse still, it seems like VW didn't do anything to even remotely trick us into thinking the interior is better than it really is, like using crafty materials or loads of piano black trim. The ID.4's kind of a sea of plastic.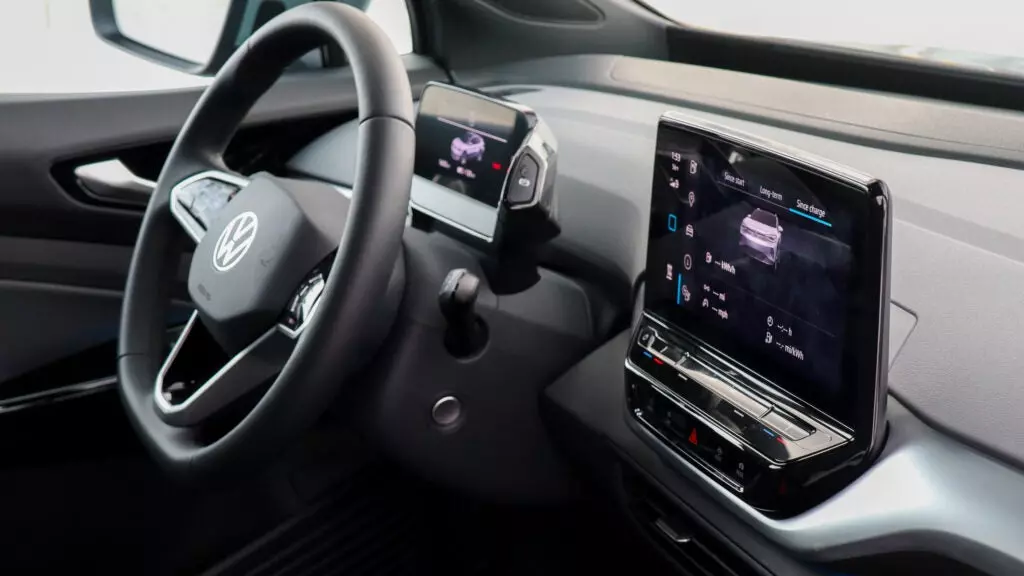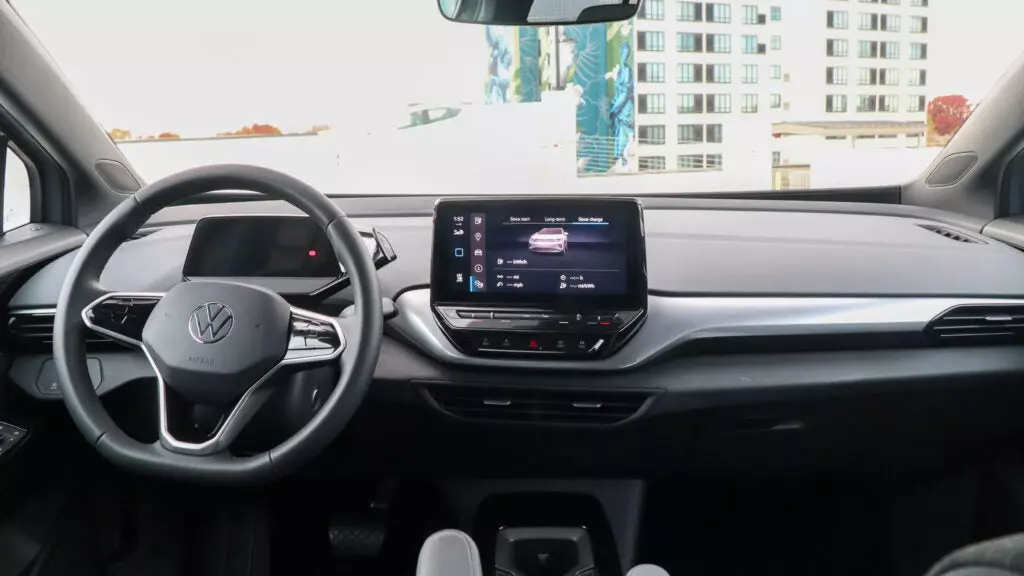 The current state of the car market would have you thinking everyone wants a compact crossover, but it seems like a lot of electric crossovers have some weird styling feature that compromises practicality. Like, the Ford Mustang Mach-E and Tesla Model Y's fastback designs are cool looking, but they impede headroom. The ID.4's roofline is remarkably upright, which pays off big dividends inside. Out of all of the EVs I've driven, the ID.4 is by far the largest, with plenty of space for five adults and their luggage. The ID.4's big trunk and wide seats would work the best for kid and parent duty, something a lot of electric vehicles can't claim. But that spacious interior is marred by one of the worst user experiences I've ever had in a car.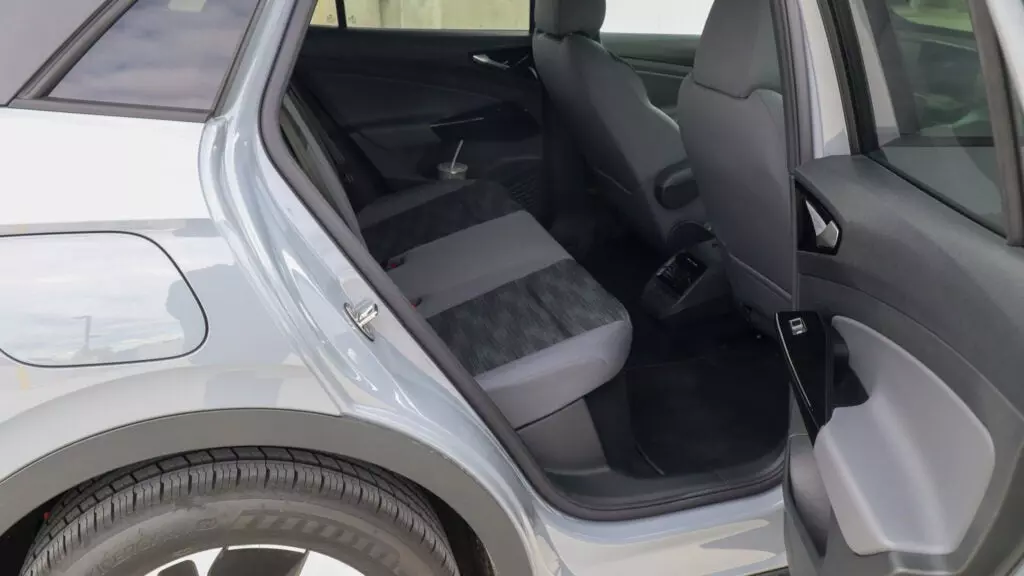 Touchscreens are complex, yet ubiquitous experiences with a wide range of interpretations and executions in 2021. It's not smart to relegate all touchscreen-based automotive interactions to a fiery Gehenna. I, do not subscribe to the typical auto journo "touchscreen bad, button good", the overwhelming majority of cell phones are complete touch screens with no buttons, and yet, most work really well. The Polestar 2's infotainment and HVAC controls are completely touchscreen-based, yet I found them generally easy to navigate and use on the move.
Where the Polestar 2 was iPhone-like, The ID.4 was more akin to my brother's old Blackberry Storm, from 2009. Remember that phone? It was an early attempt at touchscreen cellphones, but the whole screen depressed like a button. On the surface, that sounds cool, until you learn that each button press can only register one keystroke, rendering speed typing or multitasking on the Blackberry Storm, a deliberate, and slow process. And that's how the ID.4's infotainment, steering wheel controls, window switches, and HVAC controls are; VW's unwisely made every keypress a dim-witted touch capacitive button, that are both not sensitive and hypersensitive. Steering wheel volume and cruise control presses sometimes don't register, or maybe they register too much. It's really the luck of the draw.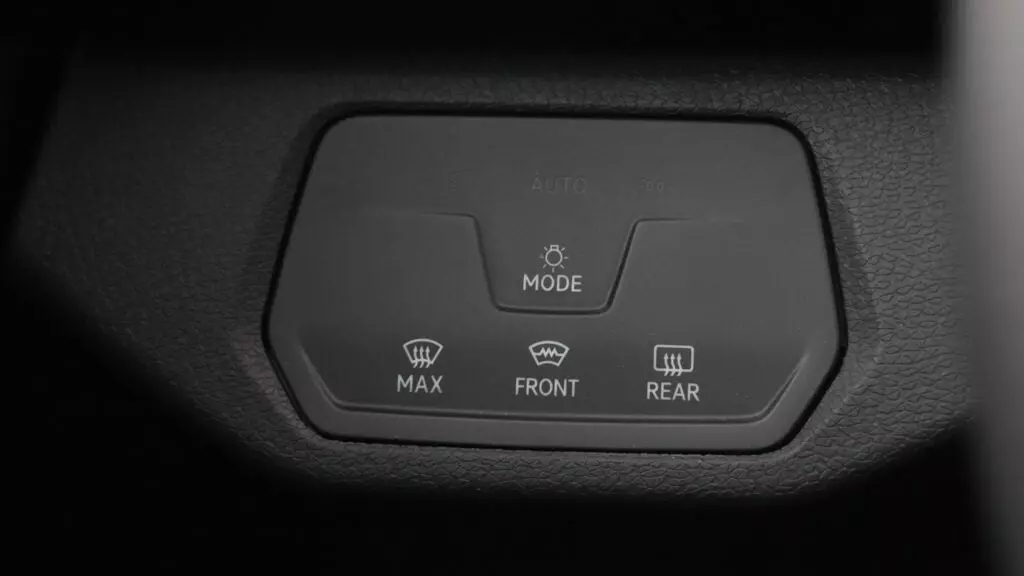 The infotainment screen was prone to freezing, and the menus themselves weren't easy to parse out on the move. Each menu looked different, but not different enough to quickly disseminate what the hell you were looking at while driving. Luckily, the ID.4 has Apple Carplay, which covers a lot of sins with respect to the radio, but the HVAC controls are also touch-capacitive. Navigating away from Apple CarPlay, and into the HVAC and charging menus was a buggy, slow, mess, filled with unnecessary (and slow) animations of a moving ID.4. Oh, and for some reason, Volkswagen didn't feel like illuminating the HVAC hotkeys at night. Good luck.
Other driver ancillary functions weren't easy to parse out on the move, either. The touchpad for the lights is cryptic. The window switches require a press on the "rear" button to operate. Like the infotainment screen, that little "rear" button might not register your button press. Generally, I don't like lane-keep assist, but the option to turn it off, is buried in a cryptic menu, and the car refuses to remember your selection after you turn the vehicle off. Each time I wanted to drive the ID.4 and not be annoyed, it would take me a solid thirty seconds on the side of the road, scrolling around menus in a shitty system, searching for "turn off lane keep assist" switch. The user experience is so bad, I completely understand why a potential buyer would about-face, and run out of the Volkswagen dealership, screaming.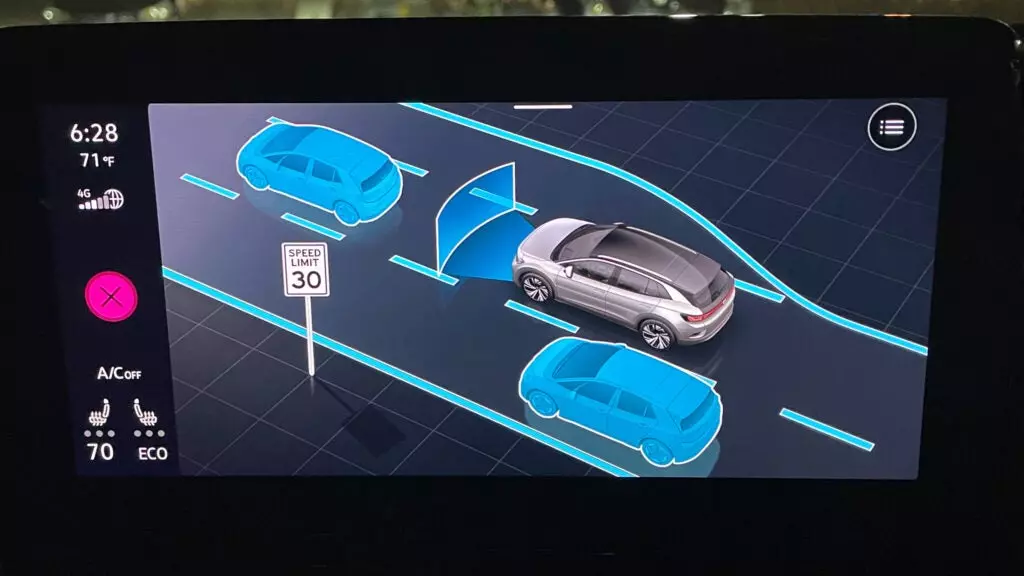 Oh, and disappointingly, like the Hyundai, the charging stations linked in Volkswagen's infotainment system, weren't always accurate.
The Driving Experience Is a Little Bit Bad in Key Areas, OK in Others
Most electric cars are super heavyweight vehicles for their size, and the ID.4 is no exception. Curb weight puts it somewhere in the 4,500 pounds or so, and well, there's no real disguising that weight, for better or worse. The ride is fairly firm, but still quite composed for a compact crossover. The steering is fine, if a bit numb, I don't expect a small crossover to be a corner carver, but other competitors, like the Mustang Mach-E, are a lot sharper to drive. The trucklet's 295 combined horsepower between its front and rear motors is more than adequate, but it's not quite the relentless pull that you'd find from the Polestar 2, or Mustang Mach-E. In the electric car carousel, the VW ID.4 isn't overly fast, but not slow either. With a 0 to 60 time of 5.4 seconds, the ID.4 definitely smokes any gas-powered equivalent, but it won't exactly light your heart on fire. As a whole, the ID.4 is unintrusive to drive, at least until you need to stop.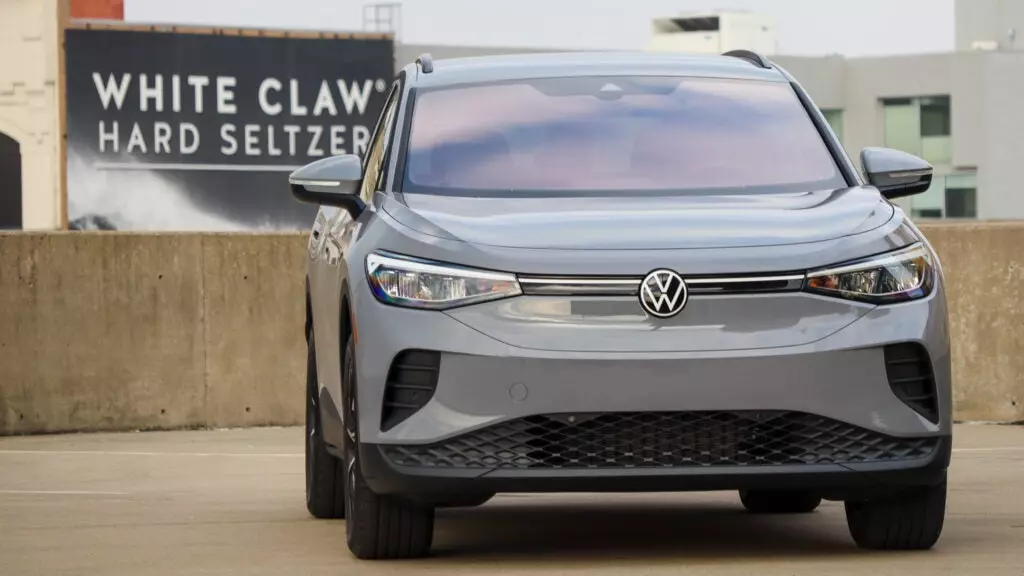 The brake pedal is startlingly inconsistent, the car's transition from regen braking to friction braking is lumpy. While driving, the car's pedal would initially feel normal, only to sink partway, mid-stop, and then firm up again. The siking and firming sensation was unpredictable, sometimes the brakes felt mostly normal, sometimes they felt like complete crap. The car never felt unsafe, as if I didn't have adequate stopping power, but it was jarring. It was unrefined, bad in a way that made you wonder if anyone at VW headquarters had noticed the appalling bad braking performance. I'm not alone either, others have noticed the same behavior with the ID.4's brakes. If you were on the fence about buying the ID.4, and the poor infotainment left a bad taste in your mouth, the poor braking performance would likely finish that job, and kick the vehicle off your shopping list.
I Still Can't Tell if the Range Is Good
Arguably, the ID.4 stands alone in its segment. The Model Y and Mustang Mach-E are in theory kind of competitors to the ID.4, but those cars are sportier and can easily be optioned out to sail past the ID.4's price, and have more rakish, less practical designs. The ID.4 is basically an electric Tiguan in concept, whereas the Model Y and Mach E (kind of) are more like a BMW X4. All small crossovers, sort of, but the ID.4 was never meant to play in the sport premium space. The Mach-E and Model Y, are kind of. Thus, it's a little hard to place the ID.4's efficiency, does it offer average or not-so-good efficiency for the space it offers customers?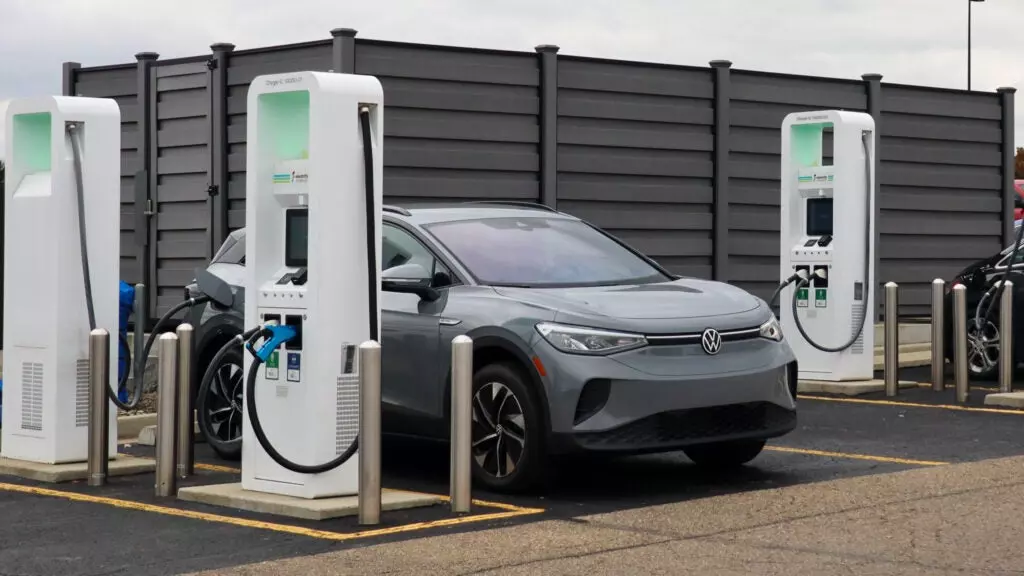 The EPA rates the ID.4's efficiency at roughly 2.85 miles per kW or 35kWh/ per 100 miles. Overall, somehow, the EPA rates the ID4 pro AWD for 249 miles, over its 82 kWh battery. I, however, only achieved about 170-180 miles, before the car felt the need to limit HVAC and propulsion power, and insisted I recharge. Granted, this was mostly mixed driving, biased towards freeway and country road driving, in near-freezing temperatures. No matter what I did, the ID.4 never broke past 2.8 miles per KW, even in city driving, with no HVAC. My tester preferred to hover around 2.2 to 2.6 miles per KW. By comparison, the Hyundai Kona Electric, consistently held true at 3.5 miles per KW, and above, and could easily sail past 200 miles per charge. In short, the ID.4 with a larger battery, couldn't go as far as the Hyundai Kona Electric's smaller battery. The Kona was more efficient, but the Kona can't swallow five adults and all their luggage in reasonable comfort, either.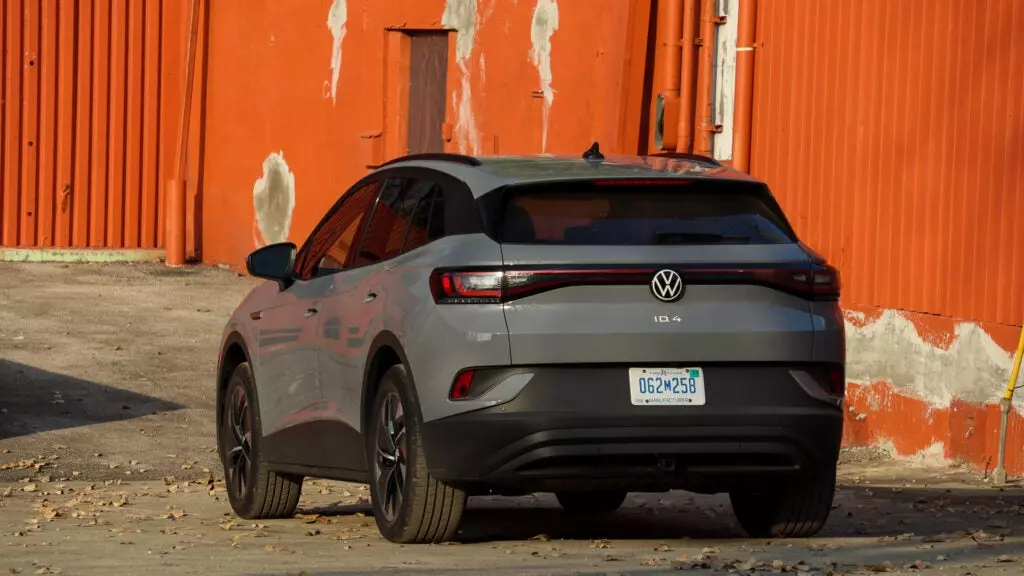 Overnight, the ID.4's unplugged power drain was higher than I expected, as the car would use 2% to 5% just to keep the batteries from getting too cold. It seems like the lower the battery was before I parked, the more dramatic the range and percentage loss. Not quite the best of news for the apartment dweller or EV owner with no home charging.
On the positive side, the ID.4 charged admirably; its 120 kW onboard charger absorbed electrons from high-powered DC fast-charging stations with ease. A full battery charge from 3% clocked in at 63 minutes, using a 150 kW Electrify America charger, and even after reaching 80% battery, the ID.4 still continued to charge at a rate of more than 30 kW. On the slower 50 kW DC fast chargers, the ID.4 rarely throttled back its charging power after reaching 80%, and full charges took a competitively low 90 minutes.
The Volkswagen ID.4 Left Me Hungering for Something More
Every day, folks will get on Kanye West's internet and insist that all crossovers, look, feel, and drive the same. And yet, you'll still have some disgruntled buyer on the Twittfaceyoubooks complaining about a defect on their car, that isn't really a defect, they just have buyer's remorse. The person didn't do their due diligence, and now they've sunk a huge amount of money into a two-ton steel box with wheels that they don't like, they feel trapped, and they want out. The Volkswagen ID.4 feels like the type of vehicle that would create a lot of those people. If I paid money for this car, I'd want it back.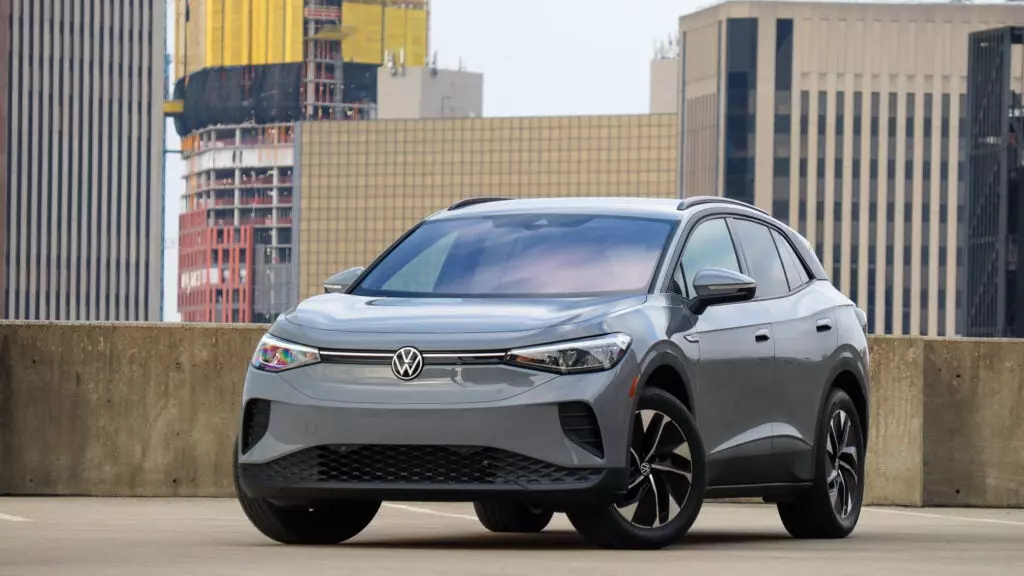 The Volkswagen ID.4 is supposed to be pivotal to the whole VW AG group parent company. The MEB platform will form the base of most of VW's non-premium EV lineup; it's already on a handful of SEAT, Skoda, and low-tier Audi EV crossovers and hatchbacks. And yet, it's frustratingly mediocre.

I know that some may assume that the ID.4's existence as a crossover makes it inherently biased towards a bland user experience. Maybe so, but the ID.4's user experience isn't bland, it's bad. I can't imagine the lower-profile, car-shaped Europe-only VW ID.3 or SEAT Cupra El-Born would be that much better than the ID.4, especially if it inherits the ID.4's crap infotainment and horrible brakes. Still, the ID.4 is probably the only small EV crossover that isn't hyper-expensive that could serve as a competent small family hauler. I'm not sure if the car's generous interior space can cover the unforgivable sins that comprise the rest of the vehicle. This is a hotly budding segment, I'm sure another OEM will introduce a better-executed competitor.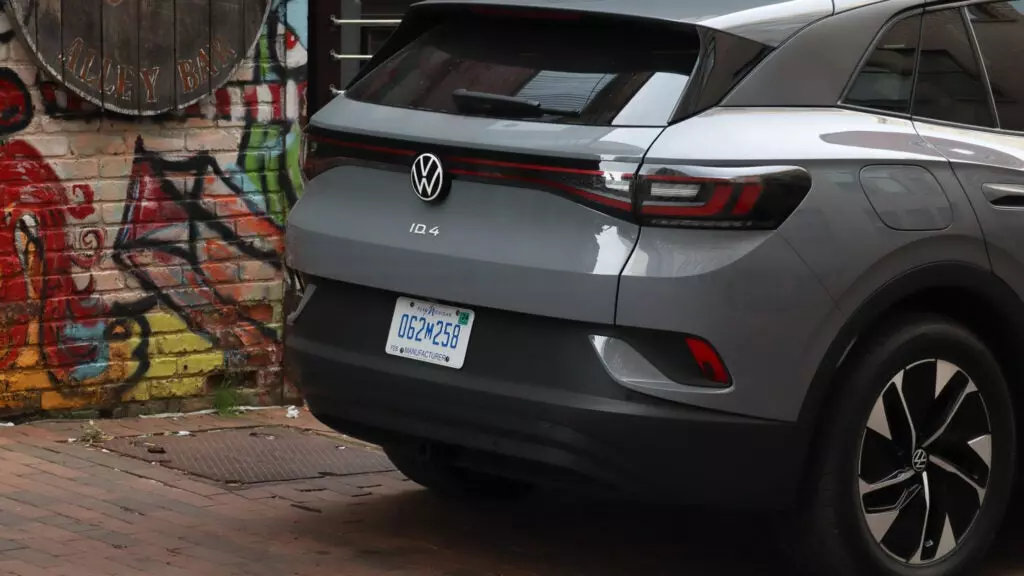 If Volkswagen fixed the brakes and infotainment, the car would be passable. But as it stands, the ID.4 is as unsatisfying as a French Dip combo from Arby's. Unflavored, unseasoned, uninteresting, combined with the awful feeling that you paid far too much for it. It's the car equivalent of leaving a restaurant hungry. I just don't understand how Volkswagen can fumble the ball so badly. So much of their future is riding on this play.
Do better, Volkswagen.
More Electric Vehicle Exploration: