I recently had a Honda Civic Type R for a week. While I'm excited to show all of you my adventures with the legendary Honda, the big stuff (another video!) we have brewing isn't quite ready yet. Please allow this photo to serve as an indication that we're going to do the car some justice.
Car: 2020 Honda Civic Type R Touring
Location: Angeles National Forest
Photog: Ekaterina Gorbacheva
As part of my own testing loop, I decided to get high-quality photos of the Sonic Gray Pearl Type R in its natural home, the canyons. I hired my friend Kate under the promise of all-you-can-eat hot pot and good vibes to come out deep into the Angeles Forest for rolling shots.
The bonus was twofold because I was able to repeatedly drive my favorite canyon roads and acquire top-notch photos. The truth about these kinds of photoshoots is they require a mind-numbing amount of driving back and forth. Sure, boo-hoo for me, but that is the majority of the time spent on any snazzy car photoshoot.
This was my second-to-last day with the Type R, and it was perhaps the best way to ski down the slope of crescendo and neatly package my time with the car. I was with two of my favorite people, and we were creating dope art. A random dude in another Type R even stopped by and chatted with me for a moment. It was truly excellent vibes.
As big as we could get it: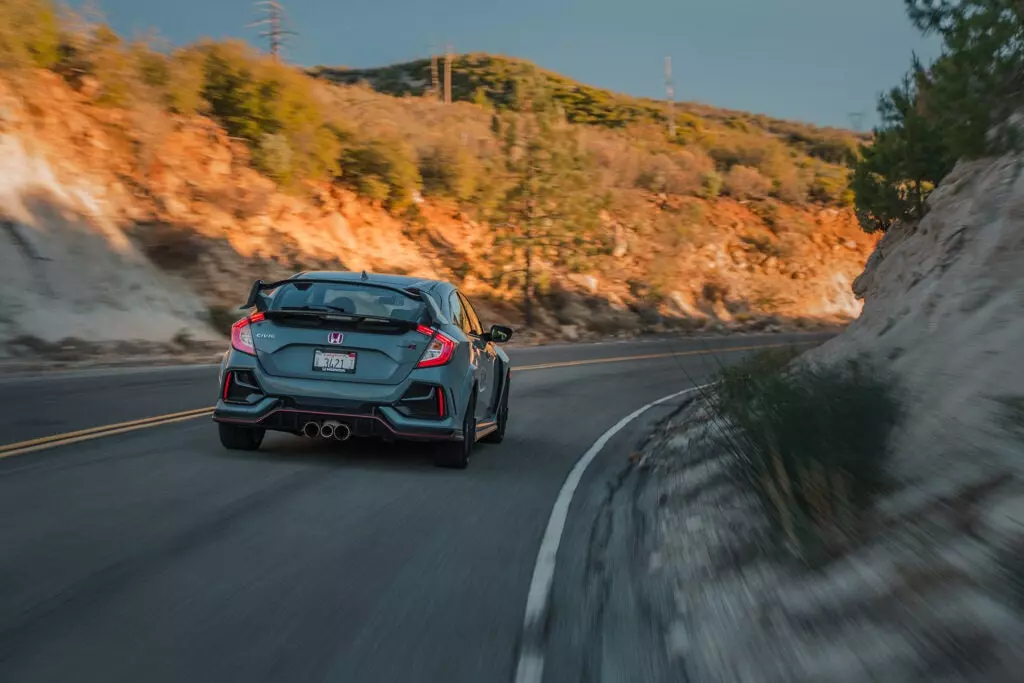 What to read next: