America's next top mail truck has been in the news again this week, after a Washington Post story highlighted some friction between the United States Environmental Protection Agency (EPA) and U.S. Postal Service (USPS) over it. Specifically, the idea of the new mail vehicle getting 8.6 mpg has been circulating and riling people up to clamor for some kind of electric postal vehicle. If you want to get your packages with any kind of consistency, an electric mail truck might not be realistic in the near future. A gas guzzler doesn't seem appealing either, but the reality is, there's more to the story than what keeps ping-ponging around the internet.
I know the 8.6-mpg factoid is definitely a headline-grabber, but this is an observed metric from USPS itself, not actual EPA fuel ratings. For context, the Grumman LLV, the chunky little vehicle invented in the '80s that you probably recognize as the default mail truck, gets 17 mpg in combined-conditions driving per EPA testing. But in the real world, the postal service has seen closer to 8.2 mpg, according to USPS's own numbers.
I'm not about to apologize for Oshkosh's 8.6-mpg fuel economy figure. No, that's pretty bad. But it also appears to be a worst-case scenario, all stop-and-go, with the air conditioning running. Missing from a lot of reporting is the fact that the USPS has said the Oshkosh vans achieve 14.7 mpg with the air conditioning off. So comparatively, the Oshkosh vans get nearly double the fuel economy of the LLV. But unlike the old vehicles, the Next-Generation Delivery Vehicle (NGDV) has a heater worth a damn plus air conditioning, airbags, and all sorts of safety equipment that ensure the letter carrier is reasonably comfortable and won't die in an accident.

Delivery driving is hard to do efficiently — starting and stopping all the time uses a lot more juice than consistent cruising. The normal mail truck, a Grumman LLV, is rated for 17 mpg by the EPA, but USPS's average is a paltry 8.2 mpg in stop-and-go mail delivery. Those normal mail trucks have been out of production since 1994, and while many are still going strong, the USPS has put a few Mercedes-Benz Metris vans and even some regular-old minivans into its fleets to keep the mail moving while a purpose-built replacement is decided on.

The Metris can muster 19 mpg city from its 2.0-liter turbo four-cylinder, but the USPS only observed 6.4 mpg in its tests. We don't know the longevity of the Metris, but if it follows previous USPS non-LLV minivans, it'll last about 10 years on average. From the project's outset, USPS aimed for whatever new mail truck to be able to go for a minimum of 18-20 years. So, a fleet of off-the-shelf compact and mid-sized cargo vans would get worse fuel economy and need to be replaced twice as often.
Using an off-the-shelf electric cargo van wouldn't work, either. The study analyzes a high-roof Ford E-Transit, and although the USPS didn't test the vehicle's real-world range, it is adamant that its current design isn't suitable for en masse replacement of RHD LLV Postal trucks. USPS requires that each vehicle be capable of a minimum of 70 miles per day over the course of eight hours, with all accessories running. They remain skeptical that an off-the-shelf electric cargo van can do that, and last for 18-20 years.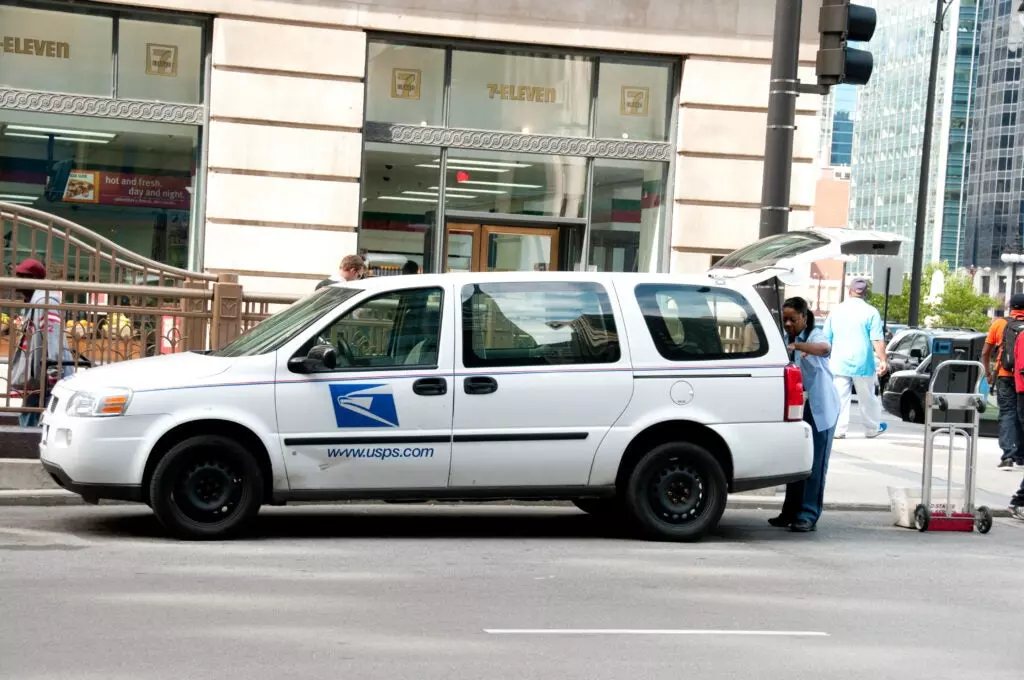 The EPA claims that the USPS assessment that Oshkosh's proposed battery-electric delivery vehicle's 70 miles of range from the Oshkosh vans is too conservative, claiming that other manufacturers can go a lot further with similarly sized batteries. So, I reached out to USPS, wanting to know why the projected range of the Oshkosh vans was so low.
"USPS vehicles must support our unique operational and drive cycles, which requires a battery that supports not only the daily 70-mile driving range requirement, but enables the vehicle to run the additional HVAC and electric accessories that are in use for most of the 8-10 hours while the vehicle is in operation, stopping and pausing from house-to-house for hundreds of stops throughout the operational working day," Sr. PR rep Kim Frum said via e-mail.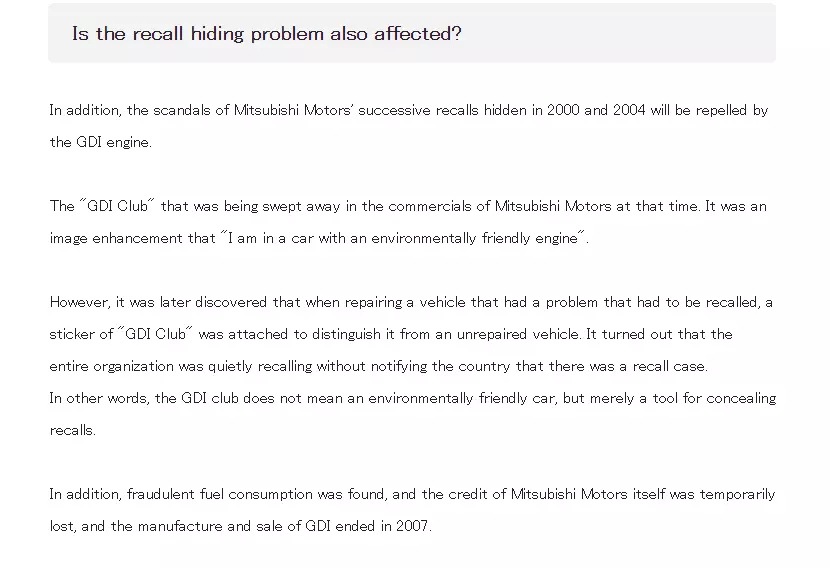 In my mind, learning from weeks of test-driving a range of electric cars around Ohio, and owning a 10-year-old Mitsubishi i-MiEV, that sounds accurate, unfortunately. Heat, speed, and temperature all affected range. USPS expected that off-the-shelf electric cargo vans could lose as much as 50 percent of range in cold weather.
Another critical issue to using electric vehicles for delivery duty is battery degradation. Under average conditions, the electric mail truck would only discharge about 20 percent of its power on a typical mail day and might not even need to be charged every day. But USPS is adamant that as the BEV's age, they may start to struggle to have enough range to complete some routes.
We don't have any data on Oshkosh's (or Ford's) predicted battery degradation curve, but if vehicle tracking analytics outfit Geotab is anything to go by, most EVs lose about 15 percent of battery life within six years. Six years of service life is not nearly long enough for the post office. Remember, these vans are designed to replace the LLV — that stands for Long Life Vehicle, after all, which means it'll need to perform reasonably within specs for many years. The LLV has soldiered on since the last one was made in 1994. An electric vehicle that could lose a lot of its range within 10 years before it needs batteries reconditioned (or requiring USPS to reconfigure its logistical operations to accommodate trucks that can't go very far), doesn't sound like an easy sell in an era when the mail service has somehow been politicized, and privatization and deregulation are now on the table. In short, I could see how a very large, very conservative government organization could be a bit gunshy pursuing EV fleet adoption. I'd imagine from its perspective, investing literal billions of dollars into tech that could end up not working could be a death blow to the entire mail service.
Still, both the USPS and Oshkosh could do better. An idling engine at stop-and-go traffic is a waste of energy and doesn't do much but make noise and inject hydrocarbons into our atmosphere. This is where hybrid technology should shine. A series or series-parallel hybrid (a la Toyota Prius) would provide the truck with electric motivation at low to moderate speeds, using the gas motor only to assist in higher acceleration, or recharging the battery. The battery itself would be a lot smaller and cheaper to replace or service, and fuel economy would be dramatically better. It's an all-around win-win. What if the Oshkosh vans had the Ford Maverick Hybrid's powertrain?
Wildly, someone else asked that, too. Near the end of the 336-page report, a Dr. Carl E Nash, questions why Oshkosh and USPS didn't opt to spec a hybrid powertrain option for the NGDV. The elevated purchasing cost would be minimal, it would require little to no USPS infrastructure retooling, the vehicles would be cheaper to run, and they'd offer a lot more environmental benefits than whatever 2.0L Ford four-cylinder idling away under the hood. He calls the lack of any hybrid alternative an "unjustified omission" and a "fatal flaw" in the decision-making process.
Hopefully, things aren't too late for the USPS. Maybe Oshkosh can sweet-talk Ford into throwing the Maverick's hybrid setup under the hood, before the government orders several billion dollars worth of not-so-good gas mail trucks.
Relevant Referenced Documents
What to read next: