Electronics maker and mega-corporation Foxconn revealed three electric vehicle (EV) concepts this week: a Model E sedan, a Model C crossover-type car, and a Model T bus. There have been rumblings about this company, best known to the public as the makers of iPhone parts, getting into cars for quite some time. But these new concepts are the first tangible models that could show us what a Foxconn-made car might look like.
Welcome to Headlight. This is a daily news feature that lights up one current event in the car world and breaks it down by three simple subheadings: What Happened, Why It Matters, and What To Look For Next. Look for it in the morning (Eastern time) every weekday.
What Happened?
Hon Hai Technology Group, also known as Foxconn, (and again, usually referenced as the "maker of iPhones") released three EV concept vehicles under the brand Foxtron. The cars, styled by Pininfarina (you've seen that company's beautiful designs on Italian sports cars), are said to enter production by 2023. The crossover will be sold in collaboration with Taiwanese automaker Yulon (the company that makes Luxgen and made the funkily named Yue Loong Feeling), whereas the sedan's manufacturer has yet to be determined.
Why It Matters
Foxconn's confirmed intent to create an EV elbow-rubs two different rumors and rumblings in the automotive industry. First, as the main manufacturer of iPhones, a Foxconn-made car could give credence to some version of the long-rumored Apple car. Although we've been hearing, "is this the Apple Car?!" tied to various bits of unfounded speculation for years, one of the main points of contention people have talked about is the fact that finding a parts supplier could be difficult. At one point folks thought Hyundai would be involved with such a project. But back in February 2021, the Korean automaker confirmed that it was "no longer in talks" to help Apple build a vehicle. Leveraging an existing relationship with Foxconn would be a no-brainer for Apple to get its feet in the car-building business.
More interestingly, the controversial Lordstown, Ohio, plant has recently been purchased by Foxconn. It seems Foxconn intends to produce the Lordstown Motors Endurance EV pickup truck, but also another EV as well. It's unclear if this model will be the sedan concept shown.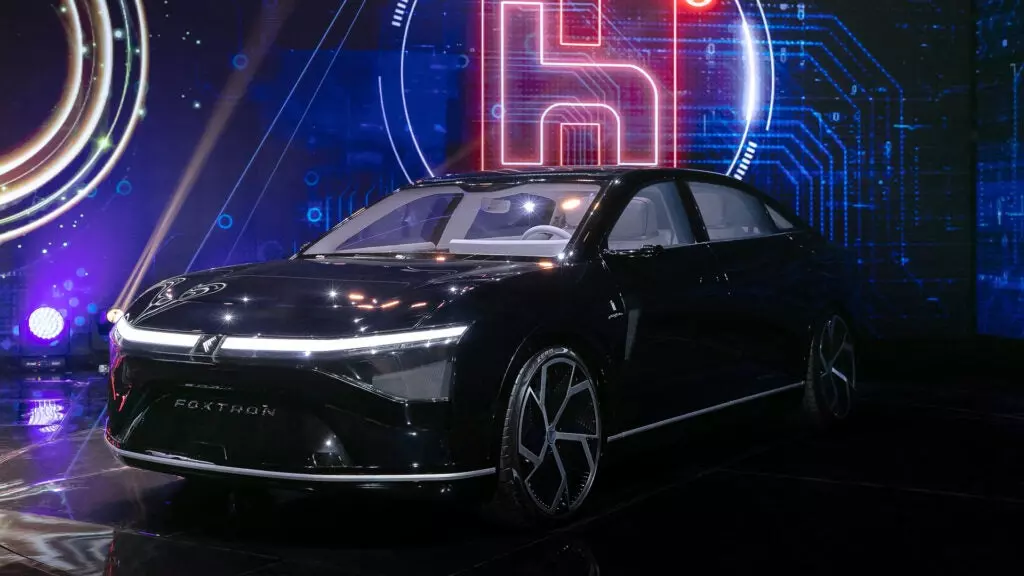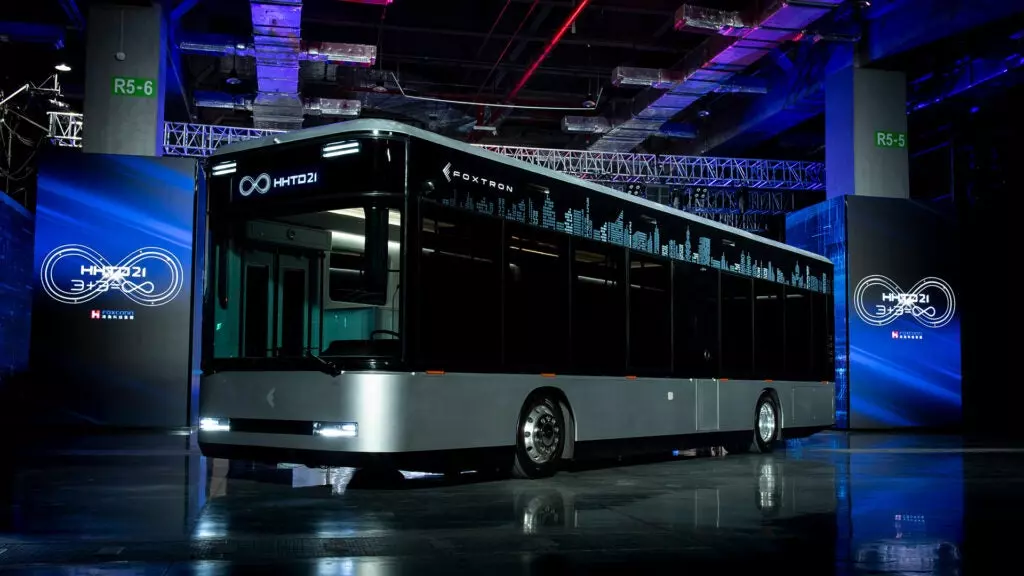 What To Look For Next
It's not clear if these Foxconn concepts will lead to a new Apple car. Apple is standoffish about Apple car rumors, and it has yet to confirm if it has plans to build a car or not. Whether or not Apple is in the mix, Foxconn is an immense corporation that seems like it'd be big enough to develop a very good electric vehicle. These concept cars and corporate plans seem to indicate that such a move might be coming up in the near future. The technological goliath should be able to finally get the Lordstown Endurance into production, at the very least. Still, building cars is hard, and historically, Foxconn's been the subject of pointed critique of its labor practices. Time will tell how this will play out when things get moving at the Lordstown plant, but this could be a huge development for a manufacturing town that's had some hard years.
More great stories on Car Autance