My thoughts and feelings on the Mk8 2022 Volkswagen Golf are lukewarm at best. Even the industry at large had a mixed reception to the latest version of VW's most famous small car. The biggest and most inexcusable mistake VW made was reinventing the interior spaces that made them famous. That included taking away our beloved buttons.
For those who don't obsess over semi-obscure European hatchbacks, the Mk8 GTI that is coming to North America omits physical buttons in favor of a full haptic touch control suite. Everything from the radio to the headlight controls and the steering wheel is touch-based with the only real buttons left being the window switches and ignition button.
Folks like the person who runs YouTube channel Deutsche Auto Parts (DAP) have started taking delivery of new GTIs and experiencing the new UX first hand. He is known for DIY repair videos on VAG cars of any generation as well as having a decent online parts shop. In other words, he is a true Dubber and he has made a video about the first 1,000 miles of ownership with these infamous touch buttons.
More importantly, he is the first person I've seen that has claimed to have paid for the car with his own money and uses it as his daily driver. Further giving him credibility, he has owned and driven every recent generation of GTI since Mk3, so his impressions are valuable.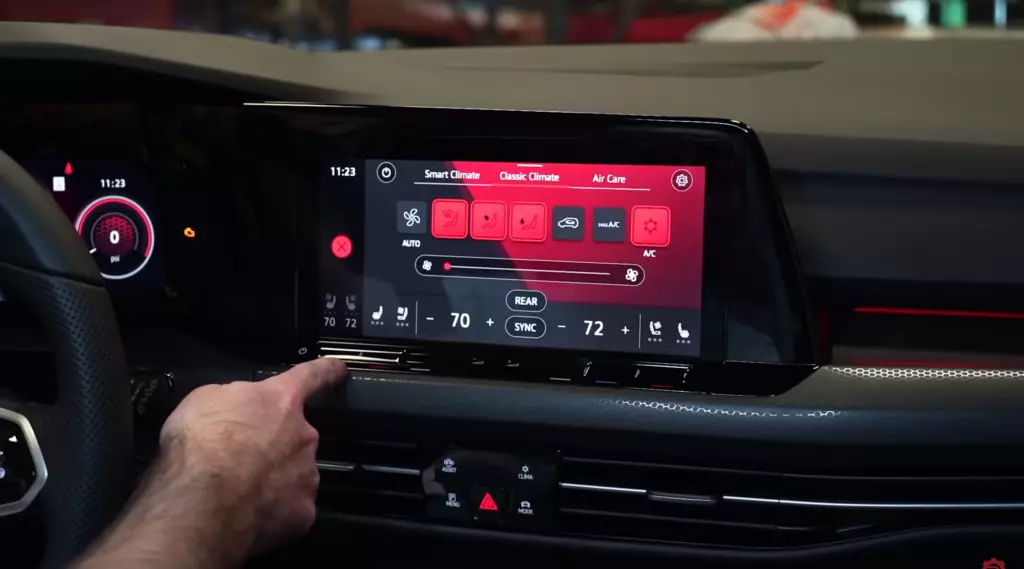 As opposed to industry writers who test free loaners for two weeks, give or take, hearing from someone who actually spent some cash to buy the machine is refreshing. Especially when the take is measured, like DAP's.
Instead of a flaming critique for a few hundred words, DAP dives deep into the granular functionalities of the infotainment. Things I haven't read about. VW sprinkled some intelligence among the unintelligible with intuitive touch gestures like swiping for volume and climate control. The unintelligible is the ever-bizarre addition of hand gesture control that German automakers are weirdly obsessed with.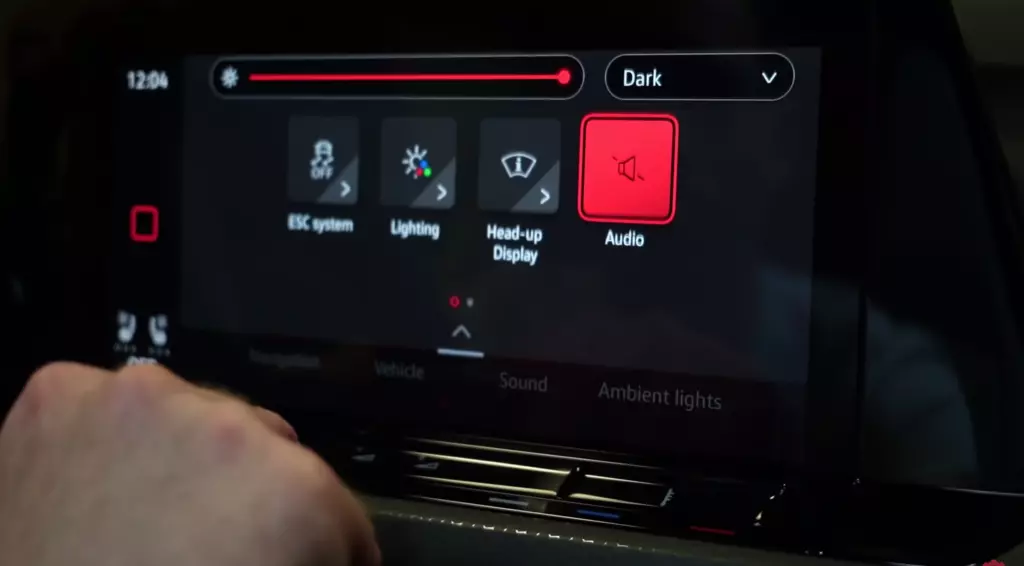 A secret that seems crucial to the operation of the Mk8's infotainment is the inclusion of shortcuts, another thing I learned from the video. Without setting shortcuts up, the UX becomes saturated by menu hunting and frustration. With shortcuts, a quick swipe down like an iPhone Control Center allows quick access to buried menu items.
My favorite redeeming feature is the swipe for volume control on the steering wheel. If you're going to make something different (or worse) than before, at least make it more functional. Instead of just using it like a normal rocker switch without the physical feedback, you can also swipe back and forth like a touchscreen.
The bad is still there, however. There is no backlight on the radio controls, and the system was buggy at multiple points during the video. It's far from perfect.
I think a lot of the shock of the new UX has been relative to how great the Mk7's experience was. Even as far back as the Mk5, it was simple and clean with knobs and switches that had satisfying feedback. Compared to Mk7, the new car is still a disaster. Compared to the industry, it's still bad.
There have been a few famous failures from major automakers switching to touch-based controls. For example, Honda attempted to make a touch-sensitive head unit and steering wheel volume controls work on the 2016 Honda Civic with no physical volume knob. They relented in 2019 after years of focused dislike. Ferrari just switched to a similar all-touch layout in the new Roma and the SF90 Stradale. We'll see how Ferrari owners adapt to that.
Anyway, I can't wait to get my hands on one and find out for myself. Until then, DAP's video will do the Mk8 the fair assessment it should get but probably doesn't deserve.
What to read next: