Right now, the Specialty Equipment Marketing Association (SEMA) show is going on in Las Vegas. Mainstream automakers and aftermarket tuners alike are showing off custom car creations in an effort to show how cool they are. I mean, just take a gander at Ford comms exec Mike Levine's Twitter, it's chock full of modified Mavericks and EV-converted vintage trucks. Arguably, the coolest little minitruck I've seen thus far, isn't even at the SEMA show. It's in China, made out of a Chevy Malibu. God, it looks so dope.
This YouTube channel showcases a series of automotive presenters, in a sort of Chinese Fifth Gear meets Top Gear, with maybe a dash of Donut Media's 4-Hi thrown in for good measure. A while back, they went viral for their "elderly scooter" test, and have since done a series of other funky tests; like driving an Electric car damn near underwater.
Now, I'm not fluent in Mandarin at all, and YouTube's auto caption and translation feature seem to be completely missing in action here. Still, I'm able to glean some information from the comments. Presenter Yuan Qicong (袁启聪), has created his "dream car" by hacking the back off a Chevy Malibu. The Malibu (sold in China as the Malibu XL) has been cut, slammed on the ground with airbags, and given nifty fender flares and a custom paint job. Under the hood is likely the same 2.0-liter turbo that powers the upper trimmed Malibus in the United States.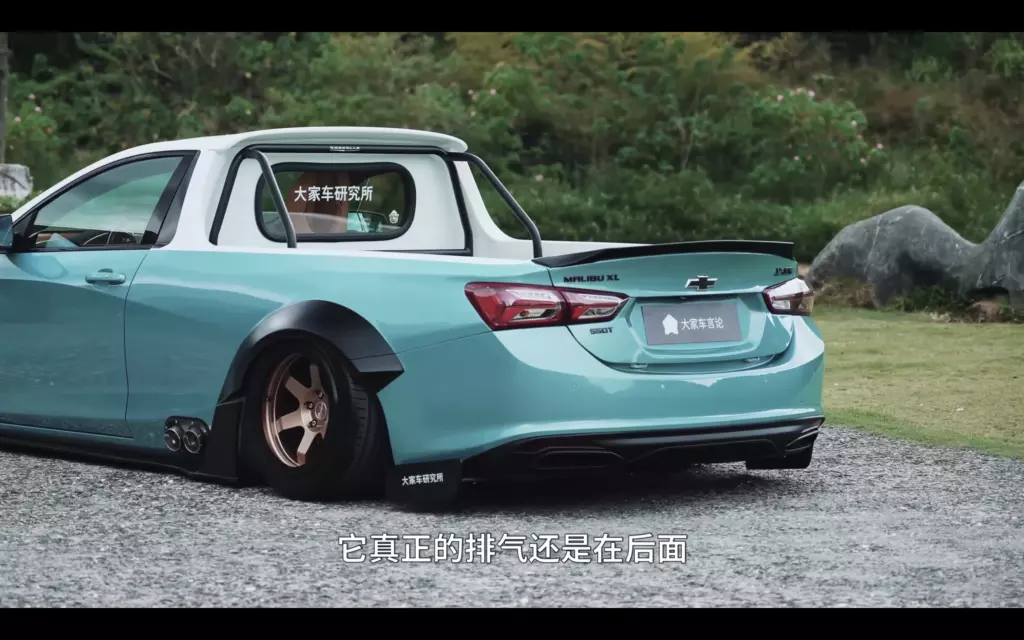 The resulting look is, somehow, amazing. The Malibu's been a somewhat overlooked entry in the shrinking sedan market. I, for one, have always thought the current car looked pretty good, with low and wide proportions, a real departure from the tall and skinny (by comparison) Ford Fusion. Converted into a pickup, it looks drop-dead gorgeous.
This car would fit right in at SEMA. At the very least, it shows that GM's more car-like styling language does lend itself to a sharp-looking pickup truck. C'mon GM, hack the back off a Blazer, and bring out a true Maverick and Santa Cruz fighter.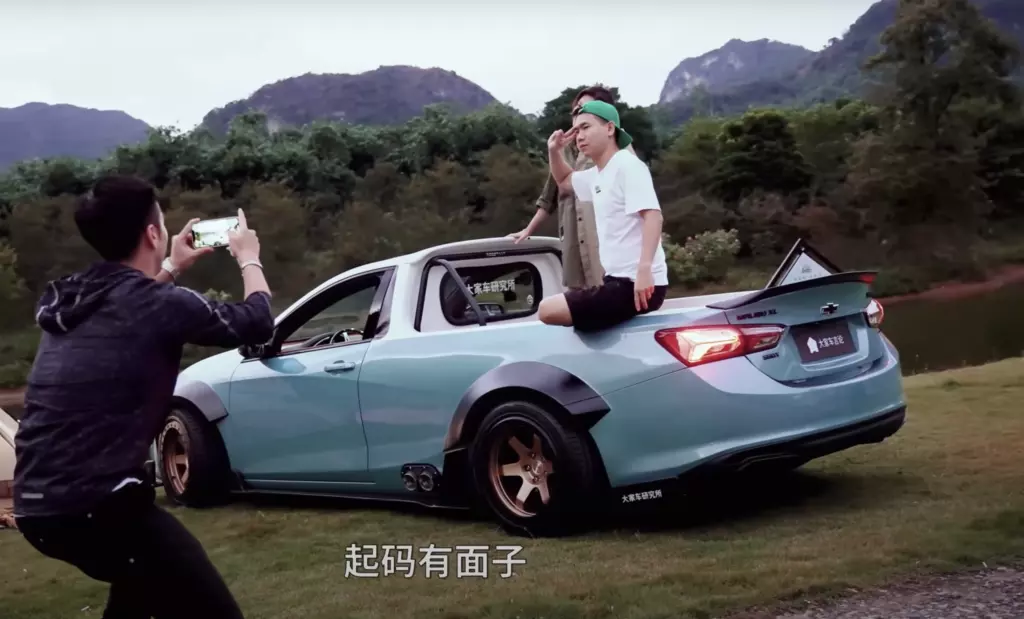 More great stories on Car Autance