Mazda recently announced that it will run two factory entries for the full 2022 season of the Super Taikyu Series, a popular endurance racing series in Japan. Under the banner of "Mazda Spirit Racing," and with the assistance of Team NoPro, one entry will be a Mazda Roadster (known to us as the MX-5 Miata) racing in the production-car-based ST-5 class, while the other will be a Demio (known here as the Mazda 2) in the production-car-based ST-Q class.
The latter is unique, as ST-Q is designated in 2022 solely for developmental vehicles running biodiesel, a renewable diesel fuel that Mazda plans to utilize to help its goal of achieving carbon neutrality. The brand has everything it needs to do so, too, because it's already had the non-U.S.-market Skyactiv 1.5-D diesel engine in production for a number of years. In fact, it's been the go-to powertrain for Mazda 2 entries in this racing series for a number of years, due to the torque and excellent fuel economy that it provides.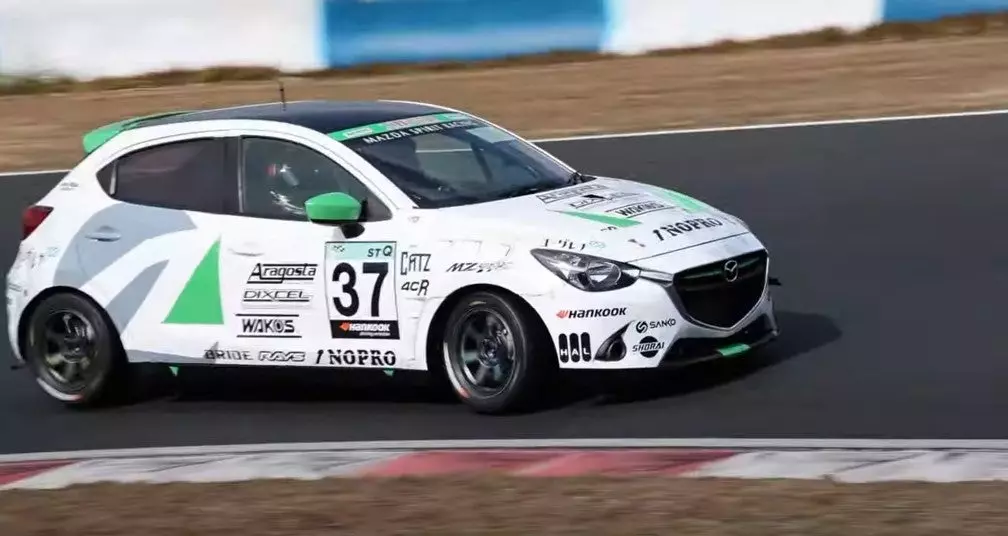 Besides these benefits, it's a win for the future of internal-combustion motorsports. Biofuel is mostly made up of microalgae fats and used cooking oil, and according to Mazda, it does "not compete with food crops, which has been an issue with existing biodiesel fuels." Furthermore, Mazda claims that no special additives or modifications have to be done to the largely stock diesel 1.5-liter engine, either. There's no special prep involved, it's internal combustion so there's no need to change up a crucial aspect to race strategy (like, ya know, switching to EV), and the fuel is a renewable source. The downsides are limited.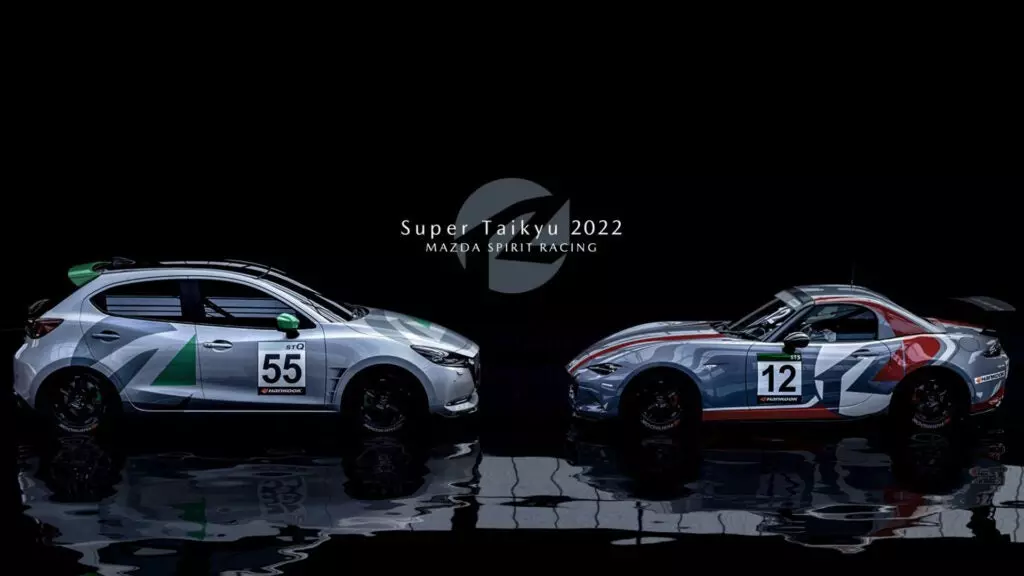 The SkyActiv-D engine is a fascinating piece of kit. It uses a very low compression ratio to cut down on NOx and soot emissions, features a two-stage turbocharger system that makes the most of the engine's cycle, and therefore produces more torque than a conventional diesel engine. Because of the lower compression ratio, the cylinder walls, the cylinder head, and the cylinder block are all made of thinner metal, which cuts down on weight, thus improving economy even further. As a 2 owner, I wish Mazda sold this engine here in the States.
Mazda's biodiesel endurance racing plans have been in the works for a little while now, as this video seems to convey (it's entirely in Japanese). The final round of the 2021 Super Taikyu season at Okayama featured the biodiesel 2's first outing, and it finished the race without issue. Check it out:
It would be excellent to see more of this happening around the globe. While it seems like diesel left a bad taste in American consumers' mouths after the VW Dieselgate mess, surely time will heal that. Gasoline isn't getting any cheaper, we're a ways off from mass EV adoption, and, well, internal combustion is still a beloved part of motorsports. Even if the sound is a quiet diesel-y racket, power curves and shifting gears are hard to phase out. There are immense benefits to investing in clean (truly, this time) diesel that's 100% renewable, easily adoptable, and better for the environment, on or off the racetrack.
What to read next: