I was a bleary-eyed little car journalist at Radwood SoCal this year. My curly hair was in a dither, my social, professional, and mental meters fully maxed out by the number of people I met during the busy LA Auto Show week, and then I saw this: a TVR Tuscan. I don't do coffee but seeing a real-life TVR is as good as it gets as far as stimulation goes for the discerning car person.
These cars had impressive power claims, but will more often be recognized for their outrageous looks. But they might not be recognized too often in America at all, this generation of the Tuscan ("Speed Six") was never sold stateside… and technically should still be a few years too young to be legally importable through normal means.
TVRs are fascinating machines as much as they are infamous. The company itself (named for its original owner Trevor Wilkinson) has gone through several owners in its time, all running on a light budget and all struggling to keep the boutique British sports car maker alive. The most iconic era of TVR for me is without a doubt the Peter Wheeler era, where cars like the Sagaris were fathered as well as the awesome Speed Six engine.
The problem always was that TVRs had an unshakeable affinity for breaking. British journalists in-period would cover up TVR cars breaking down on road tests out of love for the history of the company but they could never keep it quiet enough. Wheeler's company maintained its reputation for horrendous dependability throughout his ownership. It's likely one of the biggest reasons the company no longer exists.
An interesting thing about this Tuscan is that the owner also has a Sagaris that I regularly lose my shit over. Also, I have no idea how it is driving on United States roads. It seemed to be registered in Canada and as far as I know, no TVRs are legal for US roads. This one isn't 25 years old yet either. But honestly, who cares. It's a TVR getting driven around SoCal with joy and passion. Let's enjoy this.
As big as we could get it: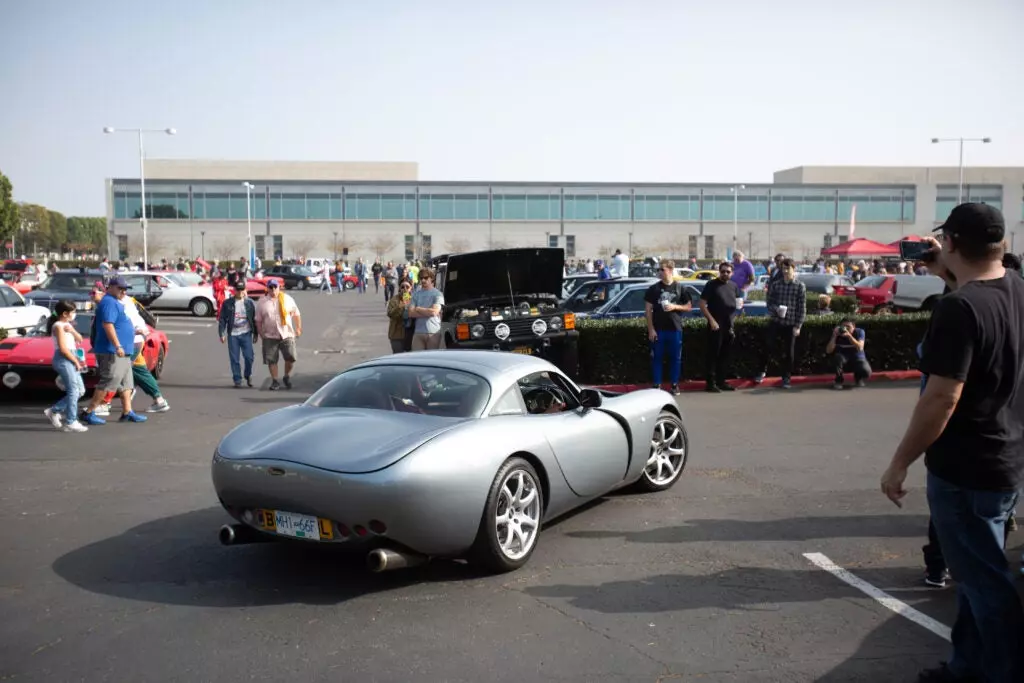 What to read next: