Earlier this week we showed you what the new 2020 Chevrolet Silverado HD would look like. At that time we determined that it wasn't the most attractive looking pickup truck on the planet. We also knew that there'd be different front end grille designs for the various trims of trucks, just like on the Silverado 1500. Today, Chevrolet is showing us a different one.
What you're looking at here is the 2020 Chevrolet Silverado HD High Country, and it has a bow tie on the front. The Chevy logo on the front feels more at home than the "CHEVROLET" imprinted on the front of the Z71, at least to our eyes, and the front end looks more coherent.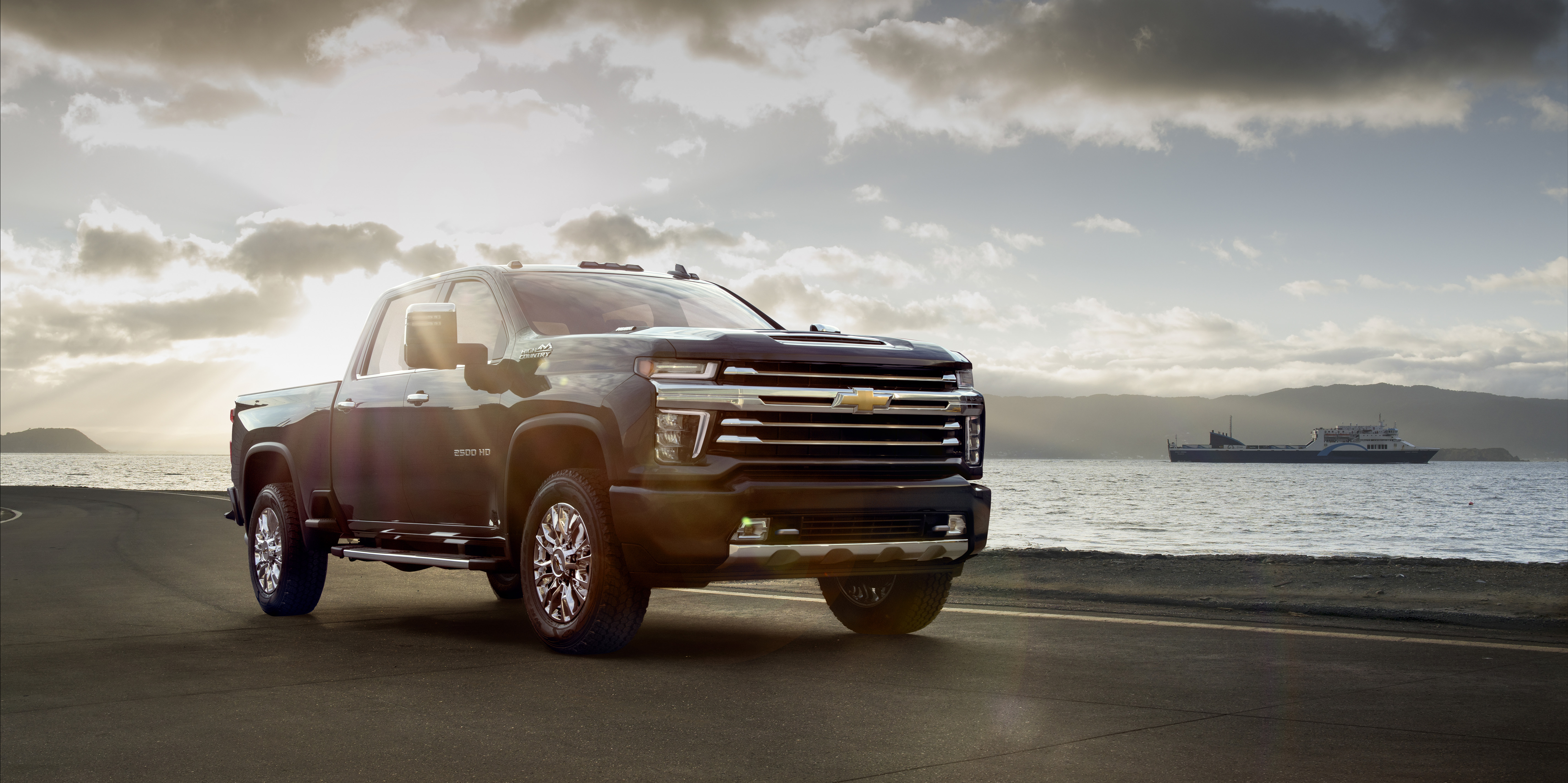 Chevrolet
Like the Z71 version of the truck, the High Country trim doesn't look like the High Country 1500 Silverado, and that's by design. Chevy wants their HD trucks to be differentiated on the road compared to their half-ton counterparts.
"Truck customers are very clear: They want the perfect truck for them and not a 'one size fits most' truck compromised for the masses," said Mike Simcoe, vice president, Global Design, General Motors. "That insight shaped our strategy for the next-generation Silverado franchise, providing customers more differentiation between the Silverado 1500 and the Silverado HD as well as more personalization and differentiation between individual trim levels."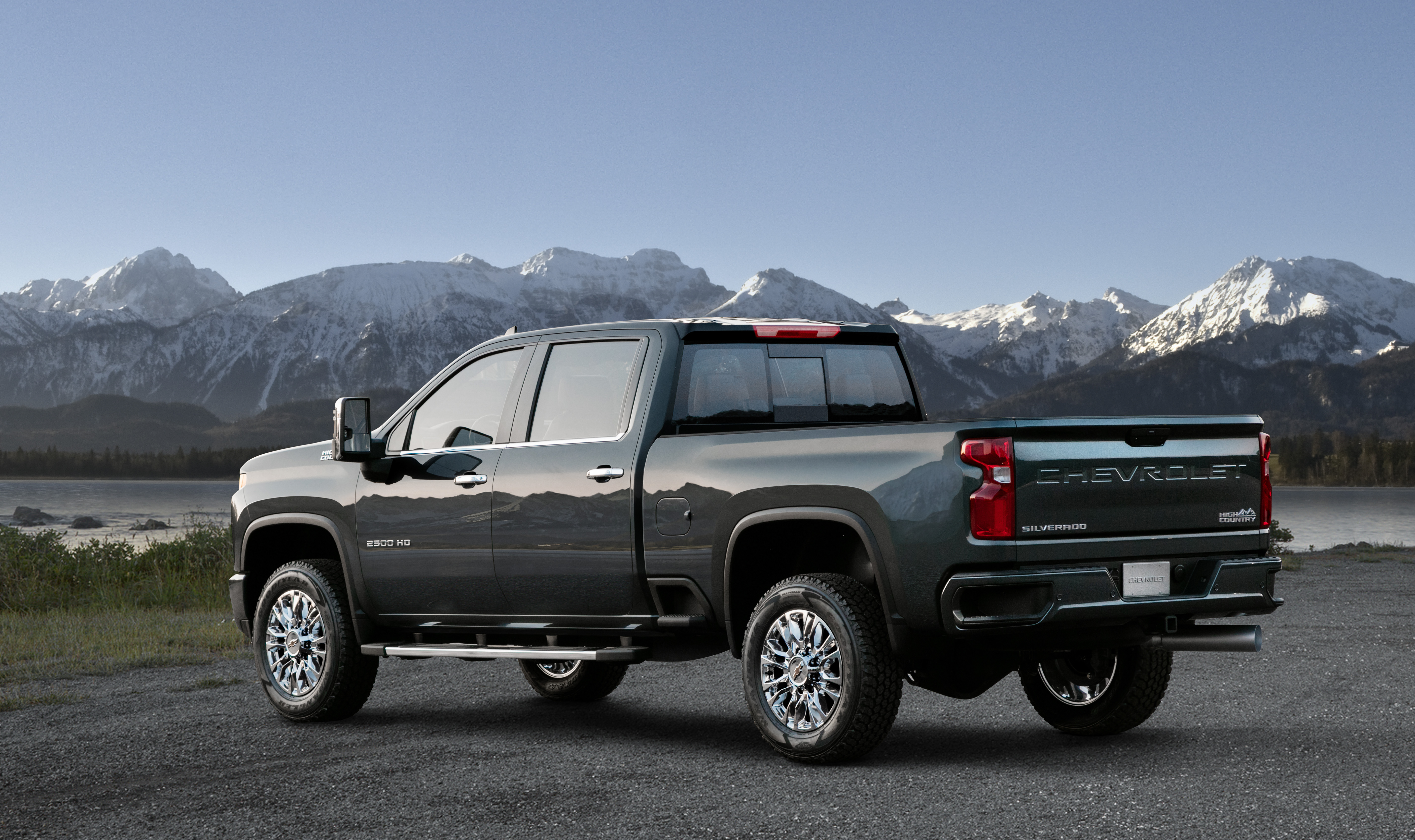 Chevrolet
Admittedly, when we first saw the Silverado 1500 we weren't all sold on the looks. To this day some trims look more attractive than others. It'll be interesting to see how the rest of the trmis -- Work Truck, Custom, and LTZ -- look. We should find out when the truck gets closer to launch.
As a reminder, the Silverado HD goes on sale in mid-2019. Pricing and most specifications are still unknown.