If you haven't checked your calendars yet today, it's February 2, 2022, otherwise written 2/2/22. This date holds major significance for Mazda2 owners and fans like me, purely based on there being a lot of 2s to signify where we're at in our endless rotation around the sun.
This importance is celebrated in many ways. A Mazda2 owner might post a nice photo and caption to social media and take it for an enthusiastic spin on a fun road. Another person might spritz the little B-segment hatchback's hood with 0W20 full synthetic while speaking in tongues. Or, if an owner has the platform to do so, it's a great opportunity to post a project update.
It's been a while since I last blogged about my dear little Mazda2. I barely put any miles on it in 2021 between press cars and my 1997 Land Rover Discovery, and the latter got most of the wrenching blog attention on here. Though, the 2 did star in a post about how to change a tire.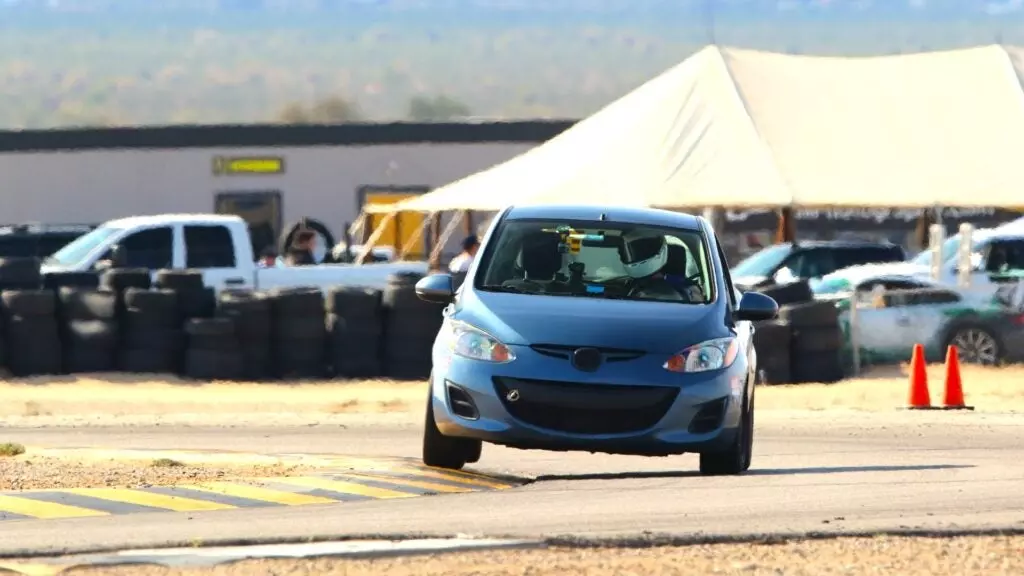 But the 2 is still in my garage, and I'm still enjoying the sprightly little thing. In fact, I have some very fun stuff planned for next week, so stay tuned. It involves dyno time!
You see, I recently sold the Discovery. Yes, I know, I know, it was a great truck that was grand fun and had all the wrenching potential, but my priorities changed this year. I really want to get back into a regular track day routine, and I'm also looking to finally get my competition license to do some wheel-to-wheel racing. I'd also like to pick up a cheap rear-wheel-drive (RWD) sports car of sorts, but the market is still tough. Regardless, more money for track stuff was my reason for selling.
And thus, the 2 soldiers on. I strongly considered keeping the Discovery and selling the 2, but I just couldn't. Not only because the 2 is very trackable and the Discovery absolutely isn't, but because I just can't get rid of the dumb thing. It's too fun, too inexpensive to insure and maintain, too reliable, and too inexpensive to modify. Almost seven years later, I'm still dumbfounded by how entertaining this car has been. Considering all of these "toos", it's truly the Mazda too.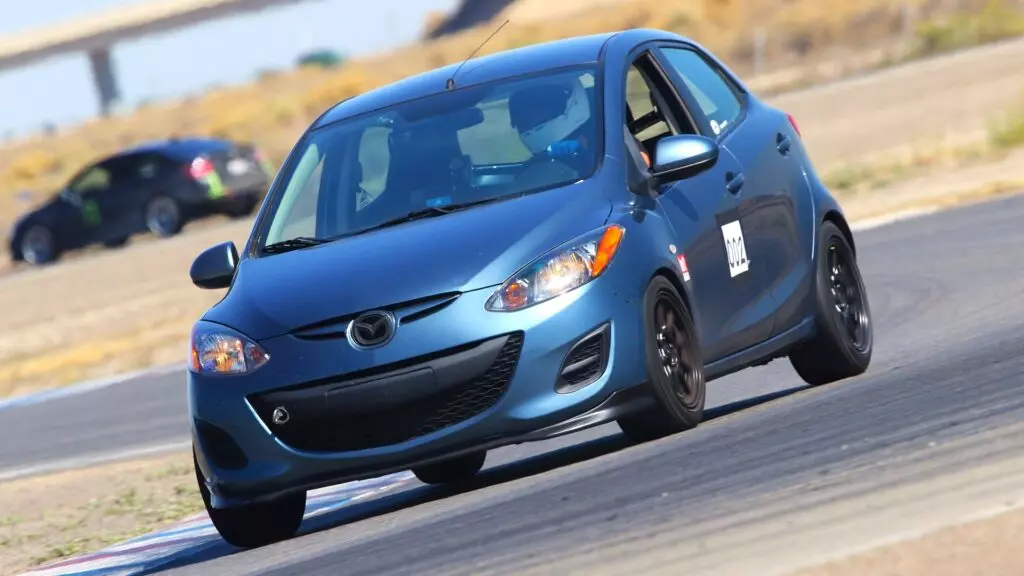 With the Disco gone, the 2 will be the object of my financial and wrench-turning affection. I have some very neat stuff planned for it, including boosting its trackability with some inexpensive modifications. I'm quite stoked for these, but I'll save them for a comprehensive blog and leave this as a teaser of sorts.
I'm also thinking about re-installing my coilovers and giving the 2 a proper corner balancing like I did a few years back. Yes, I know, I know, I just replaced them with a more street-friendly kit, but I'm thinking if I play with the spring rates, ride height, and damping, I could make it ride pretty darn well. It's all easy to swap, especially with my brand-new brushless lithium-powered impact wrench. This thing makes suspension jobs go by so much quicker.
So, join me in celebrating this holiest of days. Let us all reflect on the brilliance of slow-car-fast, scour Craigslist and Facebook Marketplace for stick 2s and other fun B-segment cars, and say a prayer to the car Gods that cheap, lightweight motoring won't become extinct too soon (R.I.P. Chevy Spark). Besides writing and posting on social media about my goofy little hatchback, I'm going to do a little mild battery and suspension maintenance on it that I've been meaning to do. Happy 2/2/22.
What to read next: