We've posited before that between their relatively low cost and obscene power figures, wrecked Dodge Challenger SRT Hellcats essentially make the perfect donors cars for all manner of projects. But in this case, a hail-damaged Hellkitty with a salvage title for sale on Copart presents an interesting question: Tear the heart out, or create the modern rat rod of your dreams?
This 2017 Dodge Challenger SRT Hellcat only made it a mere 41 miles off the dealer lot before a particularly vindictive hailstorm inflicted tens of thousands of dollars in body damage. While the low-quality pictures only hint at the carnage, it's not uncommon for hail to total otherwise completely-operable vehicles since almost every single body panel has to either be replaced or hammered out. This is death by a thousand tiny dents.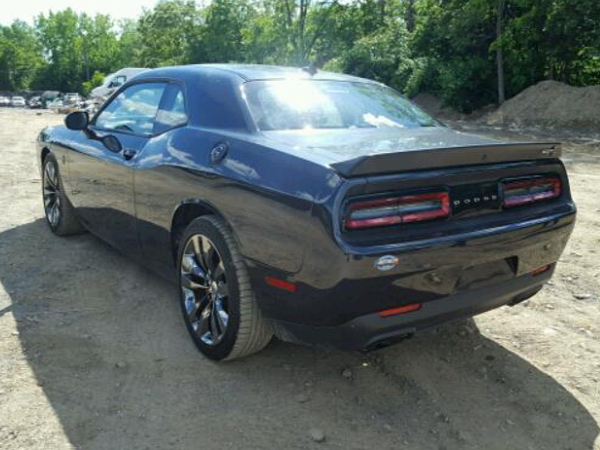 Copart
But again, that's the extent of the damage here. No sneaky flood history. No rollover accident disguised with duct tape and bubble gum. With the current bid at $47,500, you've got a completely functional, basically brand-new Hellcat—all 707 horses raring to go—at a $25,000 discount. In our eyes, the automatic transmission is a bigger stumbling block than all those dimples and dents.
Then again, not everyone wants to drive around in a golf ball of a car. The price is a little higher than other wrecked Hellcats we've seen, and given that the damage is entirely cosmetic, it doesn't make sense to us to tear up a perfectly good machine. You're also not going to fix all those dents and come out under the original sticker price. No, we think the buyer has no choice but to create the ultimate modern-day rat rod, with ill-fitting replacement panels and some giant rear wheels and a chopped roof in all its mismatched glory.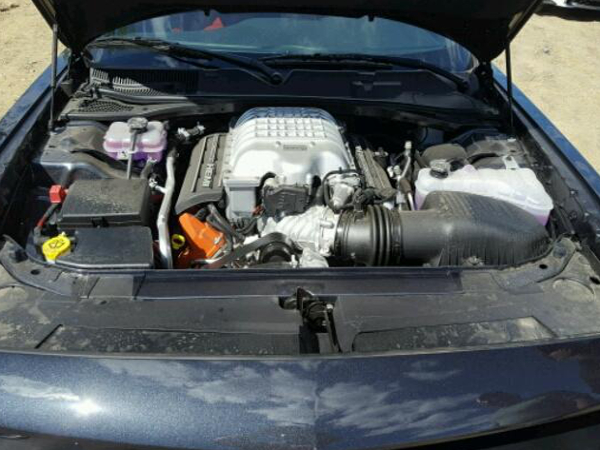 Copart