Everybody has a different story and path into automotive enthusiasm, but a large chunk of people fell into obsessive passions for cars by staring at posters taped to their bedroom walls as kids. They'd see cars they liked on the street or at a show, and within a week, that car was positioned next to Michael Jordan, Three 6 Mafia, bears in the Rocky Mountains, or whatever else you had up there. Wild-looking supercars were often the subjects of these car posters, and the Lamborghini Countach is one of the most prototypical dream cars ever made.
Car: Lamborghini Countach LPI 800-4
Location: Photoshop
Credit: Lamborghini
To celebrate the launch of the Lamborghini Countach LPI 800-4, Lamborghini decided to revisit the idea of head-in-the-clouds posters with five new Countach prints. They all have slightly different vibes, but the overarching difference from the old days is that these posters were assembled inside with a computer rather than outside with a camera. Here's a glimpse of all five: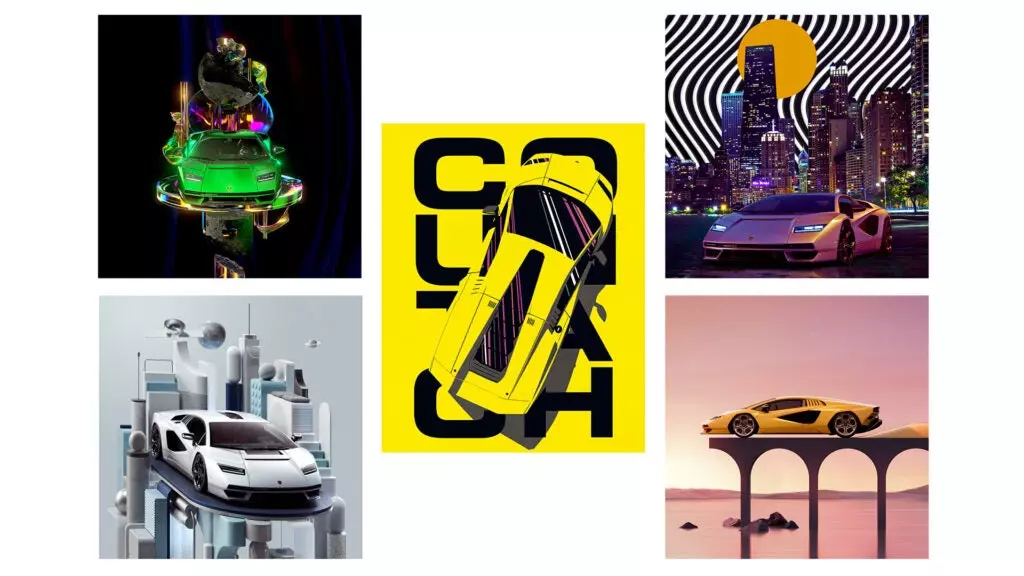 The posters can be downloaded here (the photos are slightly cropped) or purchased from the Lamborghini store for $38 a pop.
What to read next:
Car Autance launched a new series, Car Confessions and Hard Lessons. In the second installment, Matt Farah explains why ignoring his own advice on a vintage Ferrari cost him $10,000.
Kevin Williams explains why his Mazda 3's sticky melted dashboard left him infuriated with technical service bulletins.
VinFast is looking to enter the U.S. market, and the upstart Vietnamese automaker might be using an old Ford playbook to grab your attention.
This $1,902,000 Porsche is now the most expensive car ever sold on Bring-a-Trailer. Can you guess what it was?
Toyota got the Initial D creator to illustrate a GR86 commercial, and it's pretty incredible as far as advertisements go.