After a very smooth off-road trial run (for the most part) a few weeks back, my schedule finally allowed me to take my 1997 Land Rover Discovery where it was designed and engineered to flourish: a day-long romp off the paved tarmac.
I picked up two buddies in Los Angeles and we headed up to my new home away from home, Hungry Valley OHV Park, for a day's worth of four-wheel low-range and locked-center-differential rascality in this gorgeous region of Southern California. All of my fingers and toes were crossed that nothing would break; thankfully this weird form of self-inflicted disfigurement paid off.
The Weather Was on Our Side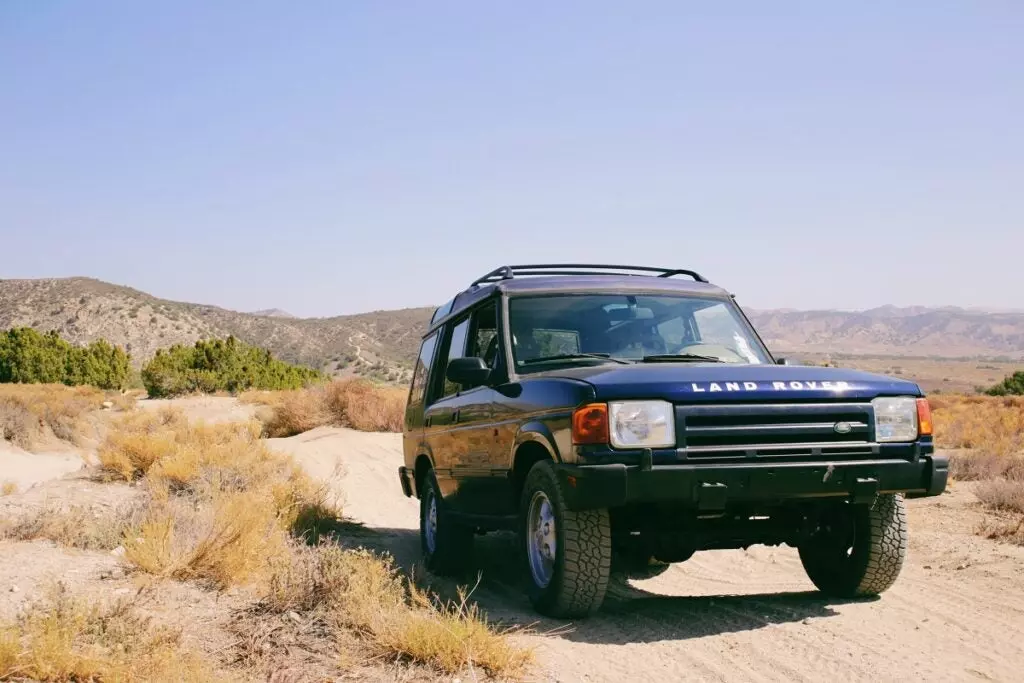 I happened to choose the right weekend for sure as there was a nice breeze all day, and temperatures hovered in the low 80s, which was much more hospitable than the last time I was up there.
This not only ensured I didn't have to worry about things getting too hot under the hood in low-speed, high-rpm scenarios, such as climbing and descending steep grades, but we also didn't have to run the air conditioning… to again help keep under-hood temps in check.
Gravel Paths Were a Cinch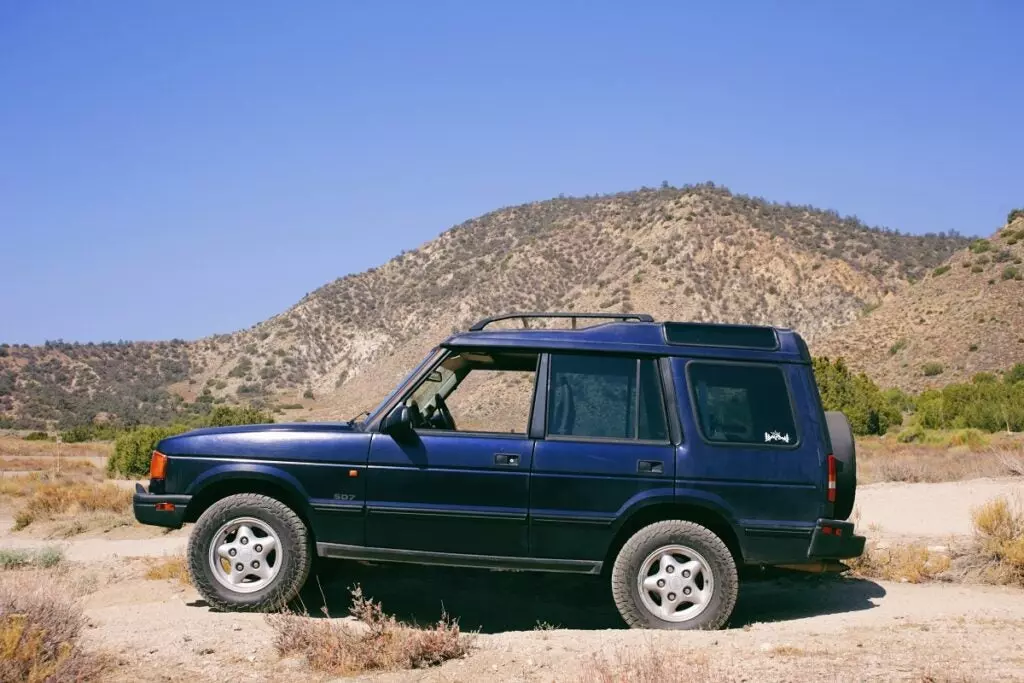 As soon as the front tires left the paved main road when I turned off heading to a deep sand and gravel path, the Discovery really came into its own. It scampered along with no issues whatsoever. It just kept crawling along and rode so smoothly. I expected more squeaks, rattles, and thunder clatters, but instead, it rode quite comfortably and saved all the noise for washboard surfaces, which was to be expected.
High, repeated whoops in the path that are normally a dirt biker's forte were devoid of any discomfort. They never contacted the front bumper, rear tow receiver, or the center of the frame. The Discovery really has excellent approach, departure, and breakover angles at its stock ride height; this was a good, quick litmus test to prove that.
At one point I had to reverse on some deep gravel to make way for some lifted Chevy C or K trucks heading the other way on a path, which ended up sinking the rear tires into a rut. Shifting to four-low and/or locking the center differential wasn't required; all it took was some enthusiastic right-footed pressure, and the Disco clawed itself right out without issue.
Climbing and Descending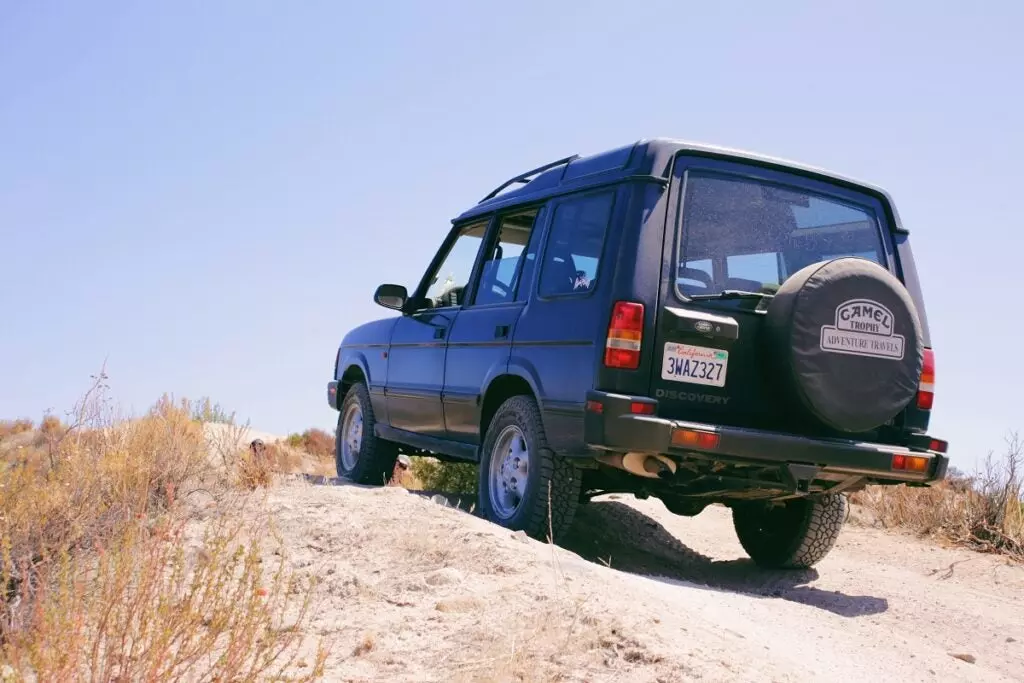 The only pain in the neck that occurred while shifting to low-range gearing was the cupholder which tightly held our coffee cups. Seriously, why did Land Rover put them there of all places? Luckily, (though still a bizarre place and surface for a cupholder) the center armrest folds out and upside-down as the rear passengers' means of holding cups. I used these instead, as I was shifting between high and low gearing quite a lot.
Throwing it into 4-Low, third gear, and locking the center differential made the Discovery scamper up a small-yet-steep little incline without slipping a tire. Afterward, a smooth climb, still in third gear, followed by a smooth descent in first gear, was easy-peasy. This felt especially fulfilling; gravelly climbs and descents are my favorite kind of off-road driving for sure. I was also happy to experience the mechanical hill-descent control of rolling down the hill in 4-low and first gear, as it made for a much smoother, more stress-free experience than I thought it would.
After reaching the bottom, the Discovery's coil spring suspension put up with two types of frame twister without batting an eye.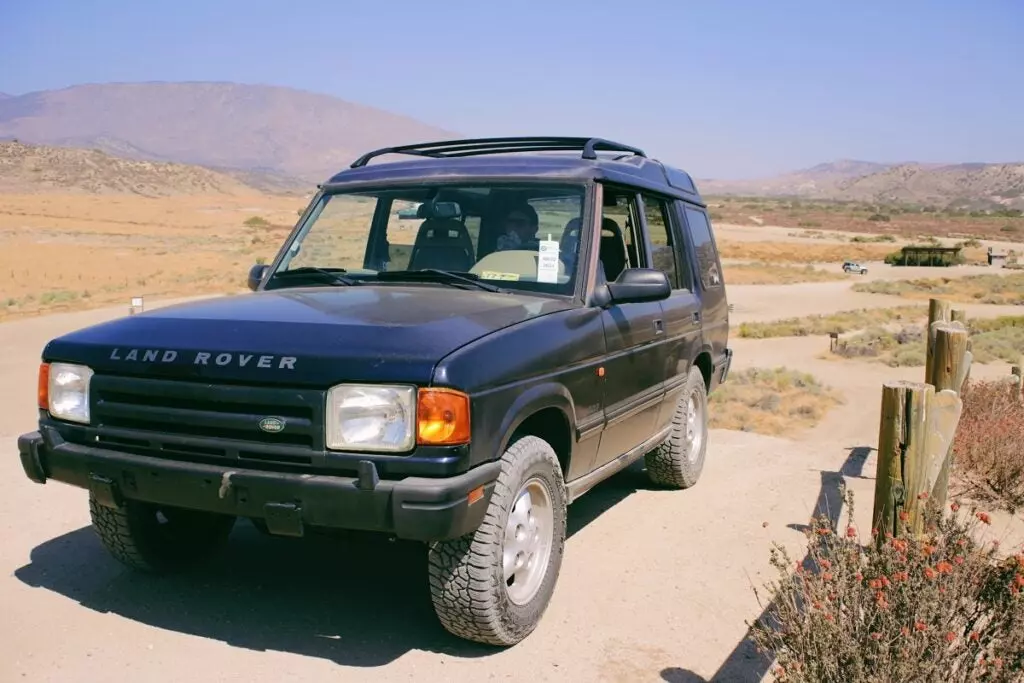 However, what followed next was a pretty significant bump in the road: a very steep climb up some very loose gravel, with a good number of ruts and other uneven surfaces. I ascended up fairly well, however, right at the most harrowing, scary part, I lost traction and couldn't get up any further. I shifted from third to drive, and let the drivetrain ever so slowly roll back down a few feet, a trick I learned from this off-road driving video.
I noticed I was in one of the ruts, so I cut the wheel a tad and put my right foot in it: the mighty Disco clawed right out and up. Afterward, I realized I had forgotten to re-lock the center differential before climbing up; had I done so beforehand, there would not have been any issues. I guess it was a good reminder to always check the diff before attempting such gnarly, menacing stuff.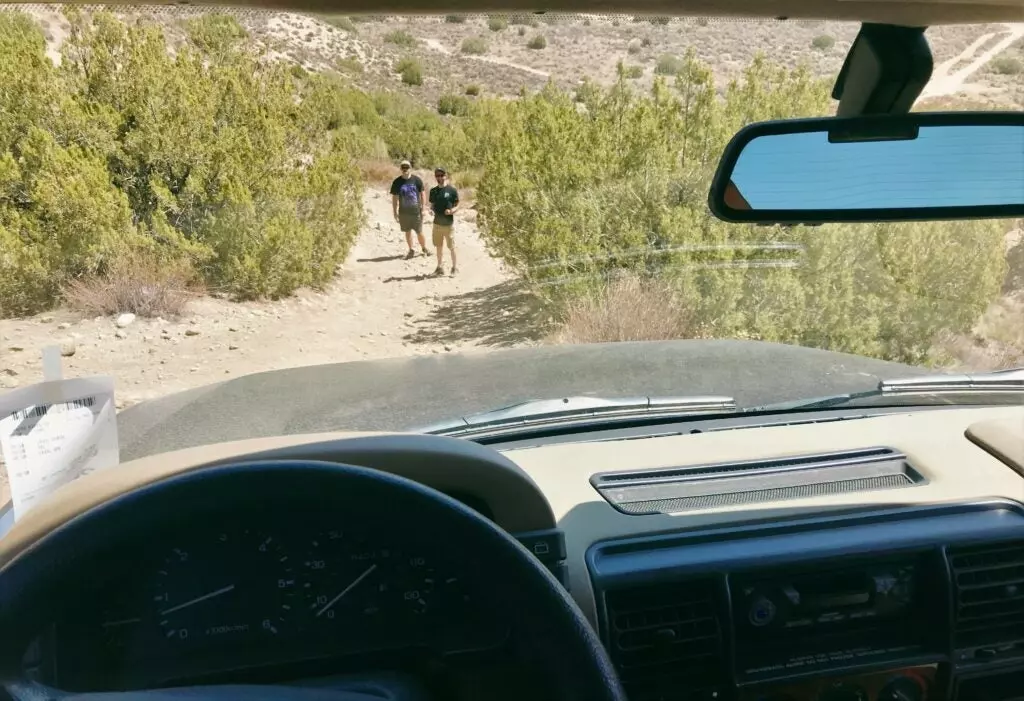 Later on, we rolled up and down familiar climbs and descents I'd played on before, all of which were easy. Up next, I climbed up a steep, unfamiliar section, which led to a slight downhill dog-leg left, and then over a short-yet-very-steep descent back onto level ground. With my friends as spotters, I was able to roll through it without issue; they did a great job directing me and ensuring I didn't slice a tire on some nearby rocks or bash one of my differentials.
Fun fact: the Discovery 1's most axle clearance is directly below the driver seat.
The short-but-very-steep descent was quite fun, I'm sure it would've made for awesome photos, as it legitimately felt like slowly cresting and then sharply descending down a steep roller coaster.
A Total Success
Nothing broke, the Disco was never in any danger of overheating, I didn't roll it, we didn't destroy some kid on a dirt bike -it was an absolutely brilliant day. My God it felt so good to finally do some substantial off-roading in my dear, $4,000 Discovery that I've been slowly nursing back to good, reliable health for the past couple of months. I absolutely can't wait for the next time.
Land Rover really knew what they were doing when they designed and engineered the Disco 1 back in the day. I've blabbered on and on about the genius of various modern off-roaders with all the traction control tech in the world packed up under their sheet metal. But man, good clearance, a short wheel base, four-high and low, a center-locking differential, an old V8 that sounds like/is as powerful as an old sewing machine, and decent tires is plenty capable, too.