As electric vehicles (EVs) become more popular and the budding industry evolves, the next frontier is modding, and I'm curious how it will progress. Sure, there's some neat restomod potential out there, but what about the models with more sport compact flavor? Innovate Composites and Old School Engineering have a thoroughly incredible answer in their latest Honda E project.
Sadly, we don't get the Honda E in the USA, but for everywhere else in the world, these two companies are coming up with a way to outfit an E to look sort of like a rally and hill climb monster. Wide fenders, aerodynamic bodywork, a rear diffuser, spoiler, the works.
Looking over Old School Engineering's Facebook and Instagram accounts, it appears it works with Innovate Composites to come up with cool stuff like this for a myriad of non-electric vehicles, including the MG Metro 6R4 racecar and the drop-dead gorgeous Alfaholics GTA-R 290 restomod. You could say making the Honda E look really cool is well within their wheelhouse.
I reached out to Old School Engineering over Facebook to get a little more background about the project. Owner Byron Jones shared that the plan is to develop kits to sell to Honda E owners, or even sell completely modified Es.
What's especially cool is he's channeled his love of Honda F1 by styling this currently one-of-one example in Redbull Honda F1 livery. "We will be disassembling (the car) so that we can take moulds of all of the parts that we have modified and then make them out of prepreg carbon fiber" Jones explains. "We are hoping to do a limited production run of cars that we modify to make sure they remain exclusive."
As far as adding more go to this Honda E's show, it doesn't appear these companies will modify the E in other ways, such as suspension, brake, and motor tuning. But that's okay, as it shows consumers that EVs can look this cool. It could then serve as inspiration for other companies to develop and build new and innovative performance solutions that cover other areas.
Plus, when you think about it, the Honda E is well-positioned to be a fun tuner chassis in the future. Yes, the factory range isn't that great, but it has instant torque, it's already rear-wheel drive, and as modifying EVs becomes more commonplace, there could be additional aftermarket support for it.
Now, if only Old School Engineering and Innovate Composites would create EV builds for cars that are here in America.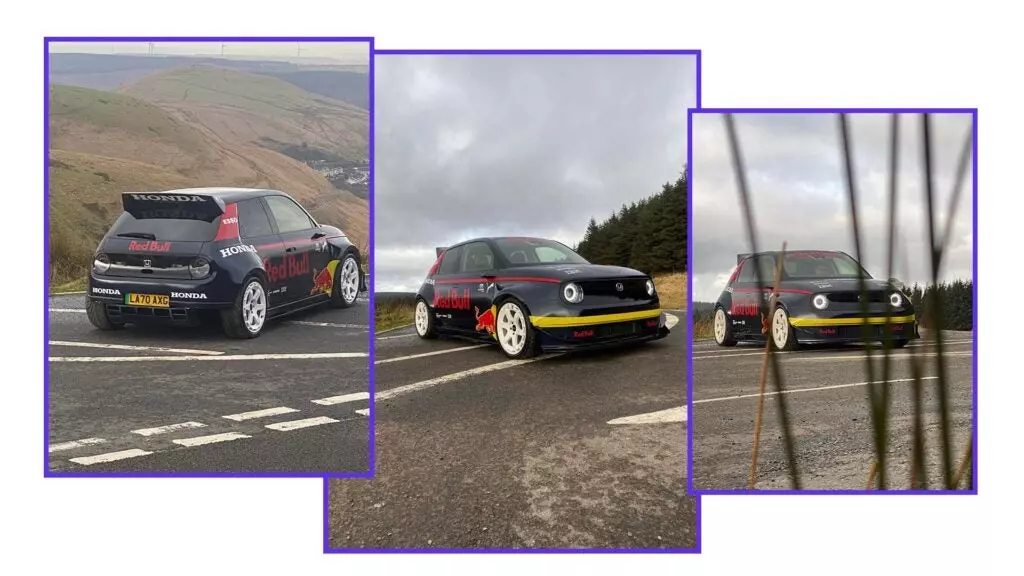 What to read next: