If you're gift-shopping for somebody who you know is into cars but you're not really trying to comparison shop automotive accessories, what about getting them a cool car T-shirt or something? We'll provide some guidance on what brands and styles you might want to look at.

From Andrew Collins: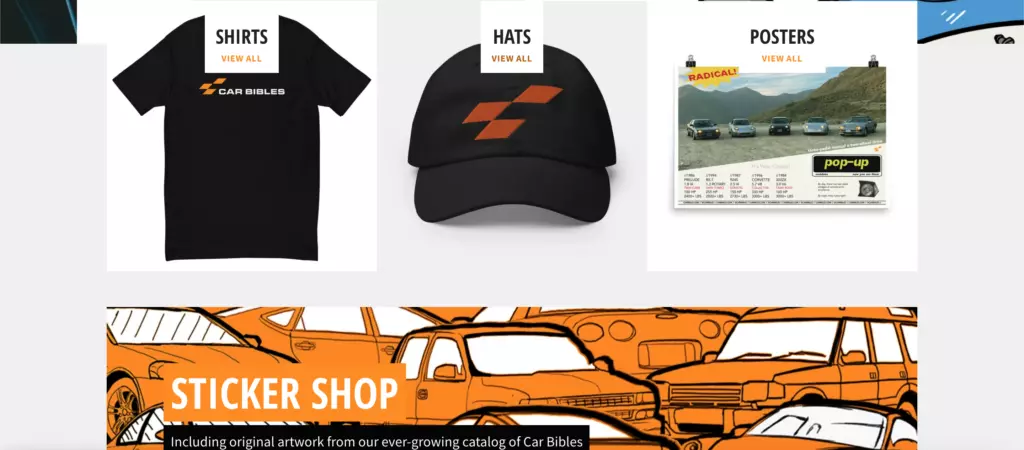 We have been cooking up our own apparel designs for exactly this occasion, so please, come on down and check them out! The Car Autance "Lumpy Cams" design is supposed to be, like, a fake cereal mascot for a made-up cereal called Lumpy Cams… If you don't get it, don't sweat it… So basically "cams" (short for the lobes of a camshaft) are these rolling things inside a car's engine. As they roll, the engine lets air in and exhaust out as part of its balanced diet. Sometimes if you have a modified engine and want to make more power at high RPM, you could have a more aggressive cam. Slang for this might be that you have "a lumpy cam" now; it would also make your car have kind of an uneven "burp Burb burb" sound to it when it's idling.
Hoonigan is an in-your-face, tire-shredding kind of brand. So if your giftee is into burnouts and stunts and wild stuff like that, this should fit their vibe.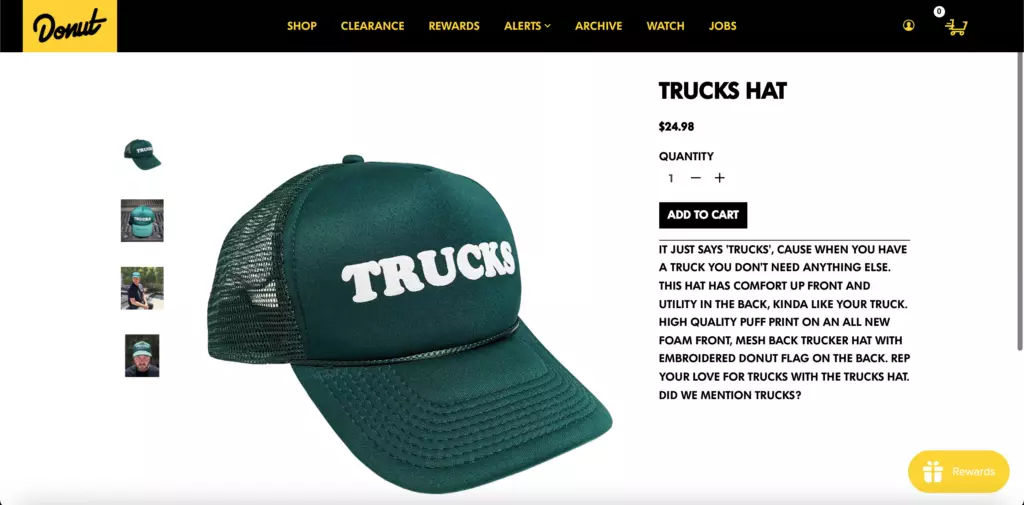 Donut is a YouTube channel that makes a lot of car videos, they're somewhat similar to Hoonigan's energy but the aesthetic of its merch is a little more, hmm, modern? I guess? It's a lot of very creative stuff, and while some of its items are clearly references to jokes on the channel itself, a lot of it is still fun even if you don't watch.
From Kevin Williams:
If you're anywhere near the cult of Radwood or "Weird Car Twitter" or any of those, you're gonna need a similarly retro and kooky outfit to match. Dumbgood makes apparel based upon much loved cultural stuff from the 1990s and early 2000s era cartoons, videogames, and more.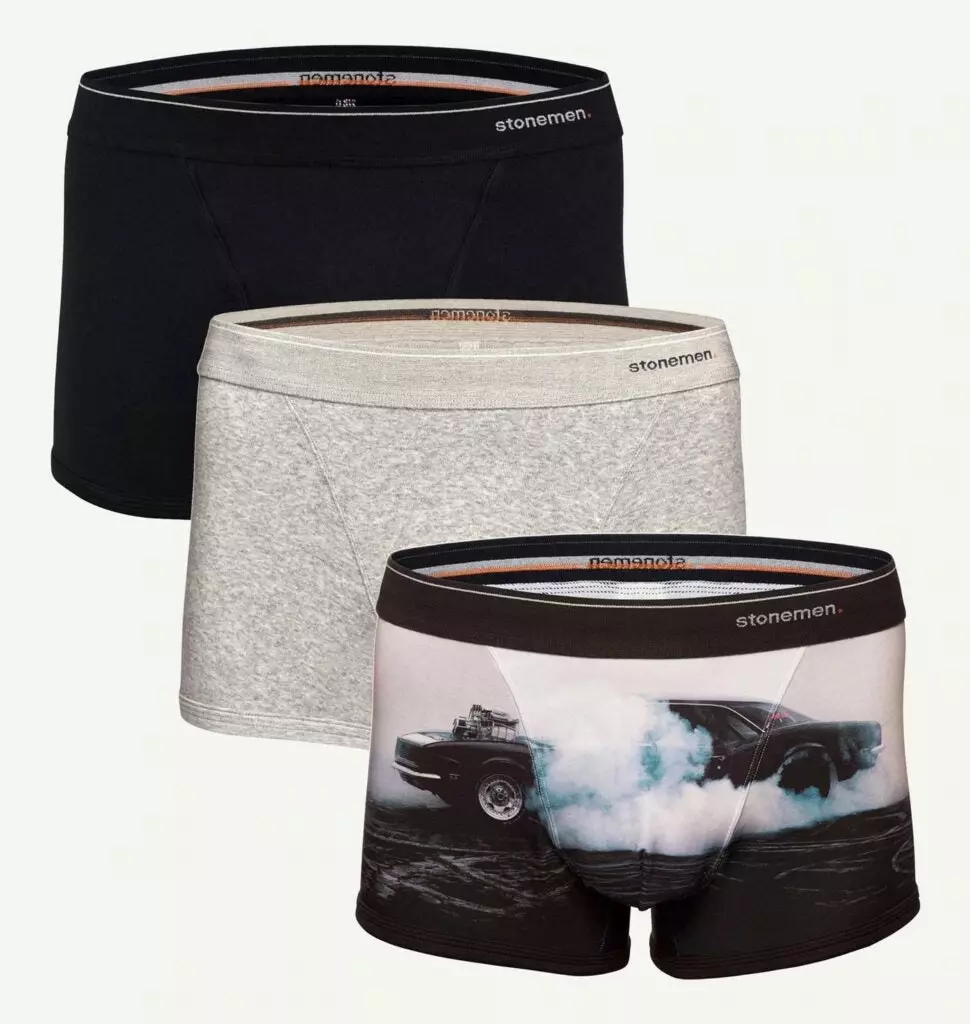 Oh come on, we all wear underwear, right? Why not get some cool car ones? Stoneman offers a wide variety of bras, briefs, boxer briefs, all with fun prints. Peep the drag racers on the butt, cute and comfy. 
From Peter Nelson:
For the giftee in your group of friends or family who's into all things motorsports, why not toss them a cool vintage racing hat? Snapbacks, truckers, dad caps, this Etsy shop has 'em all. Pretty much all of the subject matter is American racing and contains a good variety of NASCAR and IndyCar. The beauty of vintage merch like this is it's a fun complement to any enthusiast's look. Why not match a colorful Donut, Hoonigan, or Car Autance shirt with a colorful hat? A good number of them are automaker-centric as well, such as Ford Motorcraft, Pontiac, and so on, so brand allegiance can be proudly put on display to boot.
Don't see anything that particularly stands out in this particular shop? Search Etsy, eBay, etc. in general and support small businesses!

TunerCult features an extensive catalog of tuner culture-centric designs. Tee shirts, sweatshirts, tank tops, sweat pants, shorts, headwear -TunerCult gives consumers the ability to proudly display their love of cars on any part of their body. They also have an extensive selection of accessories, as well as their own line of detailing products. You know, for a Saturday morning wash while sporting cozy TunerCult sweatpants. They also have frequent car giveaways that you're automatically entered into when you buy their products.
This company handles merch duties for various American professional racing teams. Covering Vasser Sullivan and their raging Lexus RC Fs, Wright Motorsports' screaming Porsche 911s, Wayne Taylor Racing's Acura-powered DPi cars, and more, there are a lot of teams to choose from. There's a good chance the racing fanatic in your family or group of friends would thoroughly dig some of the sick threads that this company peddles.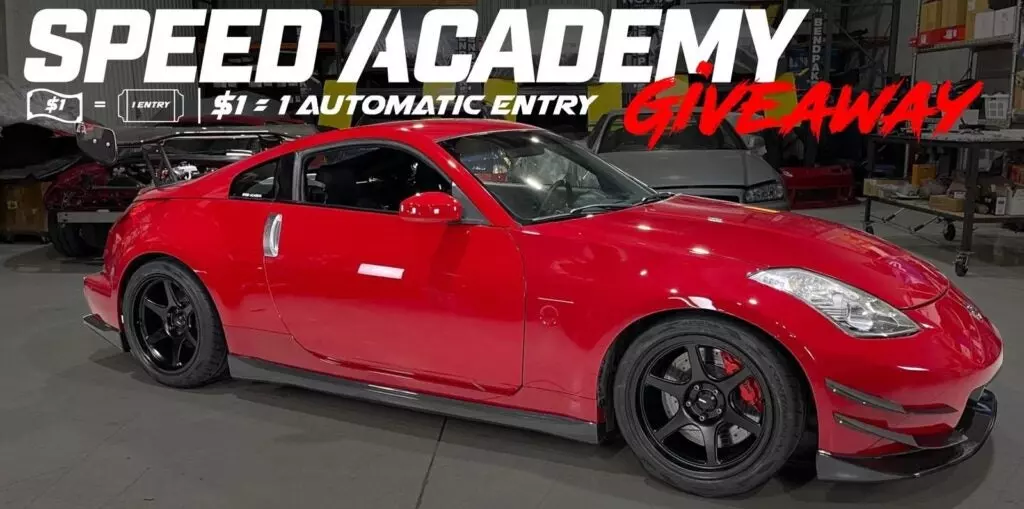 These folks not only handle merch duties for popular YouTube channel Speed Academy, but also have a wide assortment of tuner parts, maintenance items, and other crucial bits for the DIY tuner, racer, and wrencher in your life.
From Chris Rosales: 
Narita Dogfight (known as NDF) is a small brand that caters towards folks who live and breathe track days. Founded by Sean Lucas as a motorsports media outlet with a focus on Japanese time attack culture, clean Cupertino aesthetics, and excellent photography. He sells great shirts, hats, and sweaters in limited releases throughout the year that are perfect for any die-hard motorsport enthusiast and are classy enough to wear anywhere.
Rauh-Welt Begriff (RWB) is famous for its famous custom wide-body Porsche 911s that are hand-done by one man: Akira Nakai. His method of cutting valuable old 911s by hand and carefully laying overfenders to a perfect fit over its classic lines have become a staple of car culture and have maintained a frosty cool. RWB merch is similarly limited and exclusive, mainly by how difficult it is to buy. Everything comes from Japan so the wait is longer than usual, but there is plenty of time to order for the holiday, and lots of great streetwear-inspired choices await.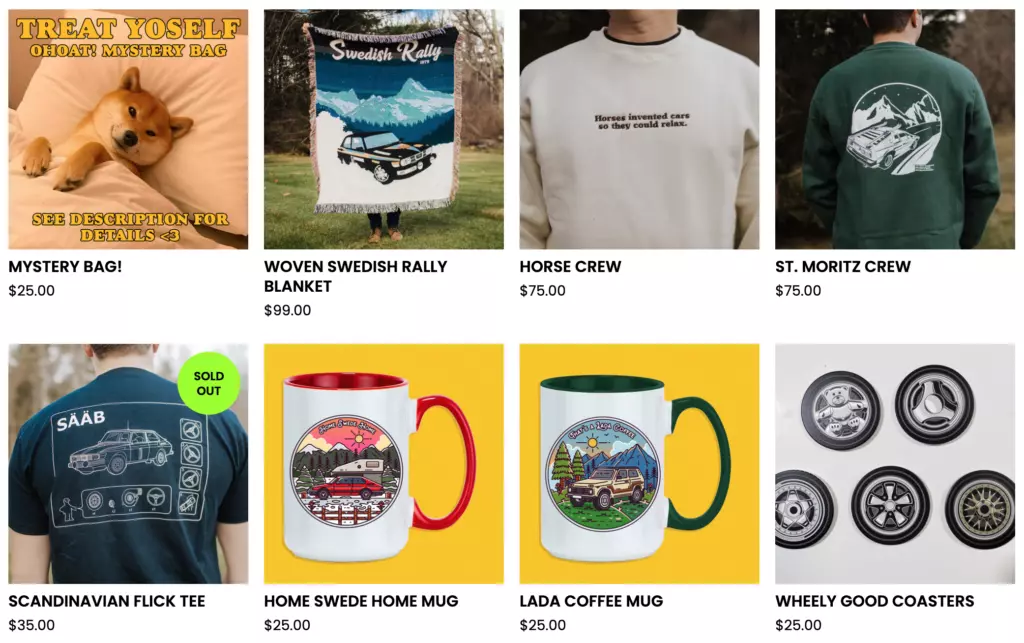 Sydney Cummings and her friends have made something close to the best automotive merchandise money can buy. Everything at her store, OHOAT, is cute, well designed, thoughtful, and feels personal. Syd and her team hand pack orders so give them time to get it to you. It is all worth it. Anything works as a gift, and with some adorable cards on her store as well, you can order the whole package from OHOAT.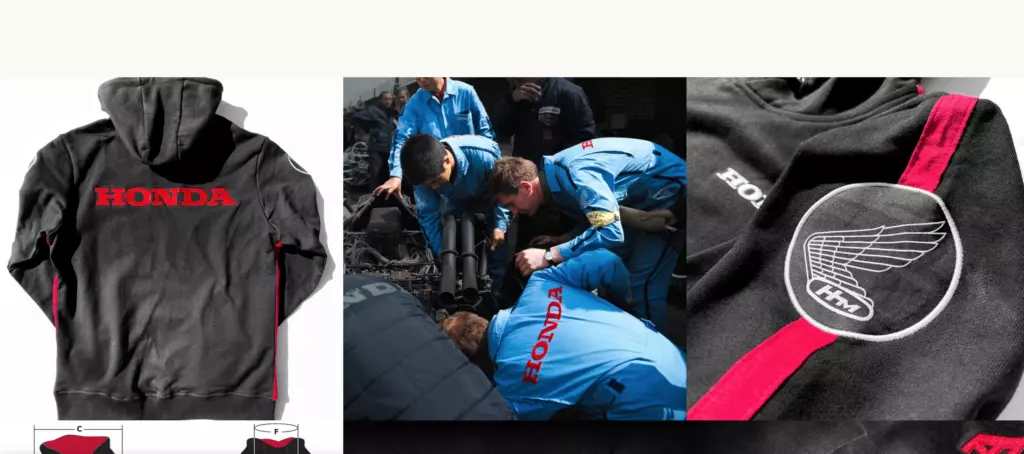 From Tony Markovich:
Vintage Honda Racing Hoodies: Honda Racing Team Hoodie (1968), 1983 Honda F1 Team Hoodie
If it's not coming from a thrift shop, vintage gear is quite expensive these days. But these retro hoodies might be the perfect splurge item for a Honda fanatic or general motorsport enthusiast. As a kid who wore the same puffy Starter jackets that team coaches were wearing, I love the fact that these designs and colorways are direct call-backs to what the racing teams wore in the '60s and '80s. In a way, it makes you feel like you're part of a club.
Deus Ex Machina, an Australian motorcycle customization shop that's turned into a global brand, recently collaborated with Kei Naito, a Tokyo artist and President of Naito Auto Engineering. Naito is both a talented painter and skilled mechanic, and this collection celebrates his style and accomplishments. Although there are some pricier options for hoodies, coveralls, and button-up shirts, we always appreciate the simplicity and functionality of a good beanie. His Sherwin-Williams-inspired engine print is pretty sweet, too.
Ed "Big Daddy" Roth not only created incredible custom hot rods, he created an entire cultural movement, in part due to his art surrounding his character Rat Fink. There are dozens of options to choose from in the Rat Fink kingdom, and plenty of other characters and types of cars, so you'll have to browse the selection to find your pick. However, one of the classics is this Dickies work shirt with Rat Fink on the back.
More Gift Guides from Car Autance