Recently, I broke the news that I had sold my beloved 1997 Land Rover Discovery. It was great fun, and not only was I proud of the fruits of my wrench-turning labor, but I thoroughly enjoyed them as well. But alas, a new project has arrived in my driveway that I'm thoroughly stoked on: a 2011 BMW 128i six-speed manual!
This car is not a project in the restoration sense, as it doesn't really need much. Its previous owner took really good care of it, as did those who came before. Instead, it's more of solid base for future tinkering. I have some fun plans for modifications and have some very minor maintenance items to do. Maybe I'm still too used to the perpetual laundry list that came with owning and old high high-mileage Land Rover. Regardless, I plan to utilize the new 1er as my next step in diving deeper into track driving, and I'm incredibly excited. 
Why a 1 Series?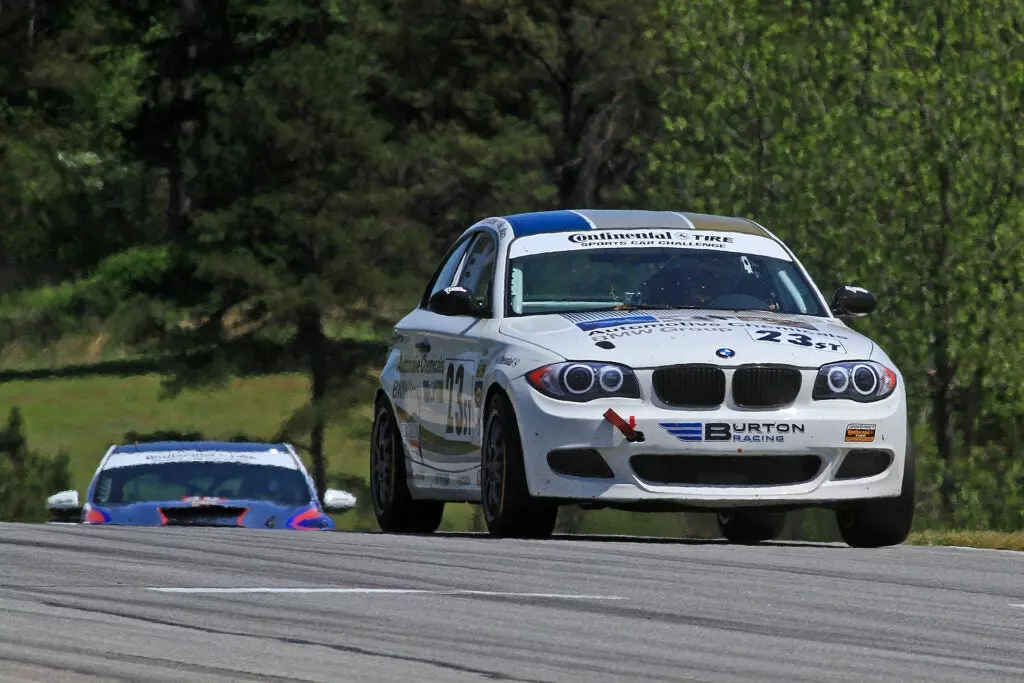 It was only a matter of time before I threw down a pile of cash on a 128i. I dug this little coupe when it first arrived on our shores. I appreciate the fact that it's a properly small rear-wheel-drive coupe with a torquey naturally aspirated (NA) engine and optional manual transmission. As I read more up on the E82 1er, especially when I wrote my first Car Autance on it and its faster, turbocharged sibling the 135i, I was infatuated. 
Possessing 228 horsepower, a torquey NA inline-6, and 6-speed rear-wheel-drive (RWD), it's kind of like an E36 M3 with more modern amenities and safety tech. Though, without any M-tuned goodies. However, many said goodies are available to swap over from an E9X M3 without issue — I love that BMW, particularly during the late-aughts and early 2010s, was the Honda of German automakers.
The 128i is the perfect recipe for what I want out of my next track car. I've put in a lot of seat time with lightweight, front-wheel-drive momentum, now I want to thoroughly learn RWD with a bit more power. Going from 98 wheel horsepower in my Mazda 2 to 228 crank horsepower, though weighing around 1,000 pounds more, will be quite a change.
I had a few other cars on my list, including a 986 Boxster, E30, first-gen Toyobaru, or possibly even doing a payment on a new GR86/BRZ. But I'm glad I held out for this opportunity and can't wait to start wrenching.
The Backstory
When the seller Rob mentioned he was thinking of selling this beautiful 128i a while back, I instantly let him know I was interested. It's incredibly tough finding a stick 1er to begin with, let alone one owned by a great dude who takes good care of his cars.
About a week ago, we set up a time for me to come by and check out the beautiful white little coupe. Sure enough, it drove really well and was in excellent shape, so we shook on a price and agreed on a transaction date. A few days later we did the deal, and it's all mine!
If I'm being honest, the BMW fan in me is screaming at the top of his lungs, "endlich du arschloch!" I've always been a big fan of the Bavarian roundel, as a good chunk of my blogs indicate. Now I've got my very own Bimmer, and one that's widely regarded by enthusiasts as a great choice.
The Plan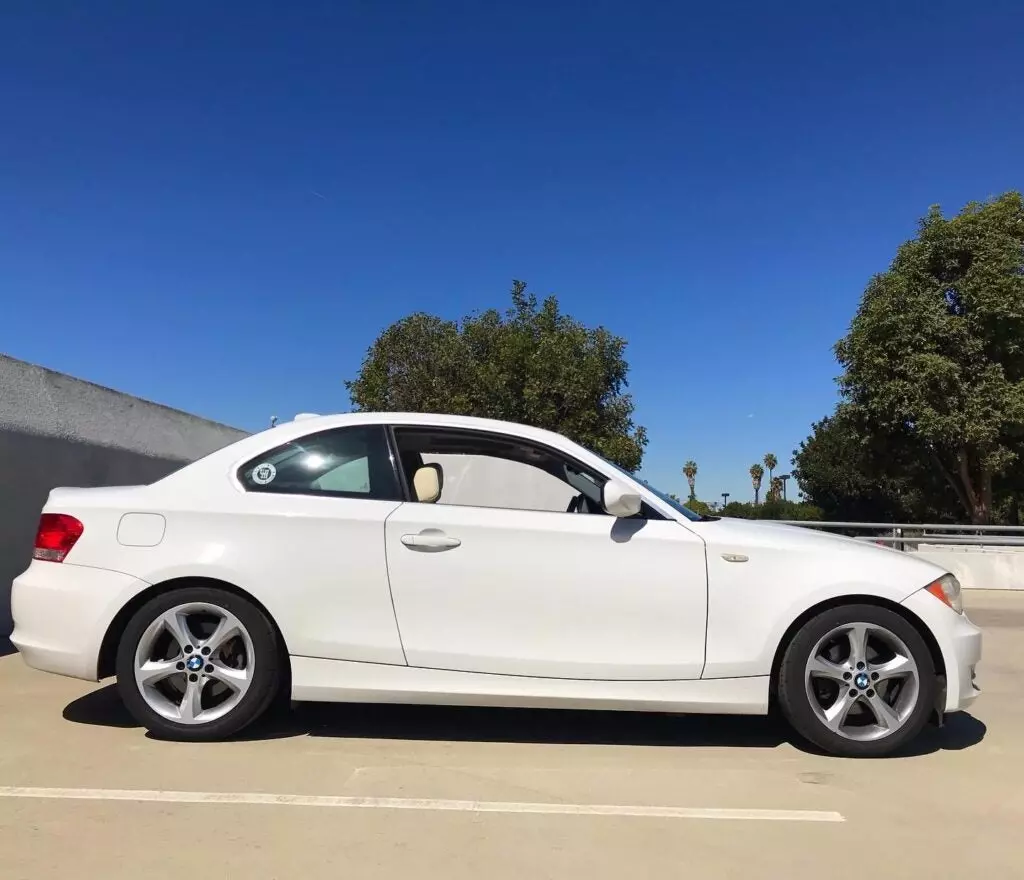 I love the way the 128i steers, sounds, shifts, and revs. The 3.0-liter N52 inline-6 is so buttery smooth, has excellent throttle response, and is genuinely powerful. I know, 0-60 mph in six seconds is regarded as slow these days, but it's plenty fast by my standards, and the torque band is quite healthy.
As far as modifications go, my main goal is to tighten up the suspension. It's comfortable, though a little floaty, and there's a bit more body roll than I'd like. To make the most out of having better handling and a more connected ride, I plan to swap in fixed camber plates as well. These add something like 2.4 degrees of negative camber, which will really help on track. Many 1er enthusiasts say these cars need a lot of camber up front to avoid dreaded understeer. Luckily, Rob already installed E9X M3 lower control arms, which add a little bit of negative camber themselves. The combo of both should mean all the front-end grip on track.
Additionally, this early 2010s Bimmer utilizes an e-diff. This essentially means that the ECU (or, as BMW calls it, DME) plays with the rear brakes to mimic a limited-slip differential, and it's far from ideal. I haven't driven the car too enthusiastically yet, but I can already tell that it'll be annoying on fun roads and the track. So a real, mechanical limited-slip differential is in the cards. There's some stuff you need to code into the DME to disable the e-diff bullshit, but it doesn't seem too rough to figure out. There are plenty of instructional posts and videos out there. Adding to that, there are some other little gremlins I'll have to code out as well to have a more enjoyable experience on track, but more on that later.
Continuing on, it'd be great to louden the exhaust a smidge, but that's pretty much it. I'm stoked on the power, Rob did some solid brake mods, it's got good track-able tires with plenty of life, and I dig the OEM wheels. I might paint them black and do some minor little aesthetic changes, too.
There are some minor maintenance items to attend to, but they're no big deal. The windshield washer pump is dead, which is common on BMWs of this vintage, and there's a minor oil leak at the back of the pan, which is also common on BMWs of this vintage. Besides that, there are some minor interior items to address, but that's really all. I'm quite happy to have a solid foundation in this little 1er and can't wait to continue blogging about my adventures with it.
Thanks for following along, and stay tuned for more trials and tribulations of fun BMW ownership!
What to read next: