I have some tough news to report. I recently sold my 1997 Land Rover Discovery 1. Even though I no longer have to worry about random oil spots appearing on my driveway, fiddling with opening the front passenger door from the inside only (stupid door lock springs), or even throwing down my hard-earned money on a 13-mpg (at best) fuel bill, it's definitely been a bit somber around my residence. Although I have firm, determined intentions for my next project, it's been a few weeks since the sale, and I'm just now starting to feel a tad bummed.
I wish I'd done a little more off-roading or taken a few more weekend road trips. Pound for pound, the Discovery 1 truly is a beast with bone-stock suspension and decent all-terrain tires. Heck, it's even impressive with less serious rubber. Lift kits improve the approach and departure angles and allow for a little more axle articulation, but again, these don't need a whole lot of improvement out of the box for traversing tricky trails.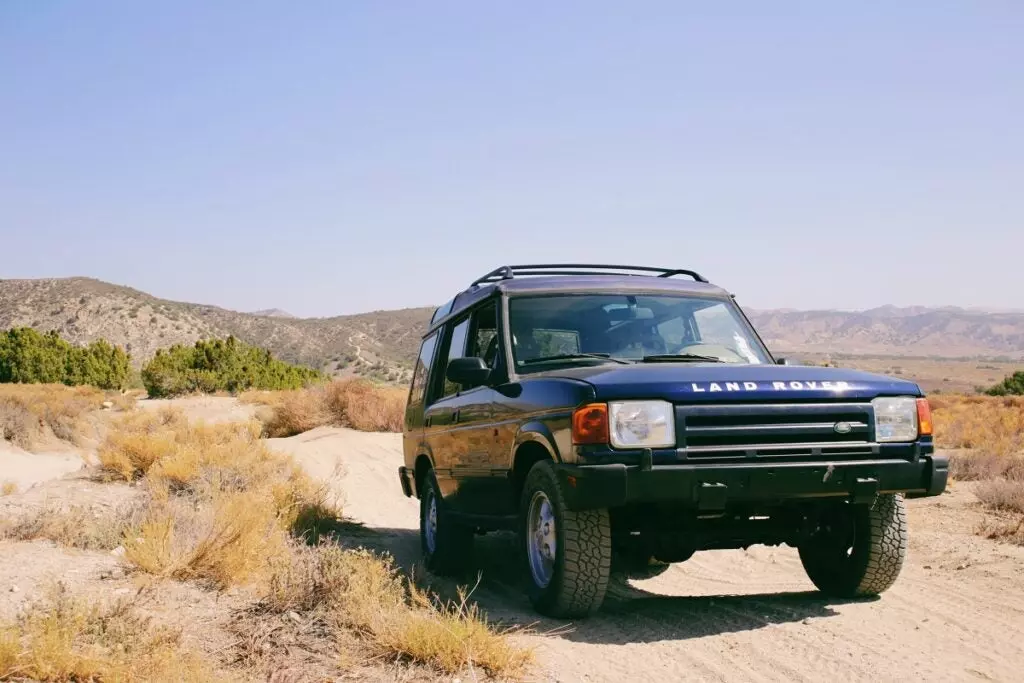 I'm glad I got to experience this firsthand on a couple occasions, including some hairy climbs and descents with just a high and low gear set, locking center differential, and cold sweat running down my back. It was a nice change of pace over newer fare I've reviewed and a testament to joy in simplicity. Advanced traction controls are great, but it's amazing what one can accomplish with some basic techniques, four-wheel-drive, and low gearing behind the wheel of a straight-axle Disco.
The other day I was finally hit in the feels with all of this. I really enjoyed my 10 months with my Discovery. When the emotions hit, I was ironically behind the wheel of a new Land Rover Discovery R-Dynamic S, the latest and greatest fifth-gen Disco, which is significantly different from the Disco 1 (kind of like the new Defender). Coincidentally, it's painted in a similar shade of dark blue as mine was. Perhaps this was the Car Gods lightly smiting me for getting rid of the Disco 1, as photographing the two next to each other and doing some kind of comparison video for the Car Autance YouTube Channel would've been epic, both in concept and on-set production fun.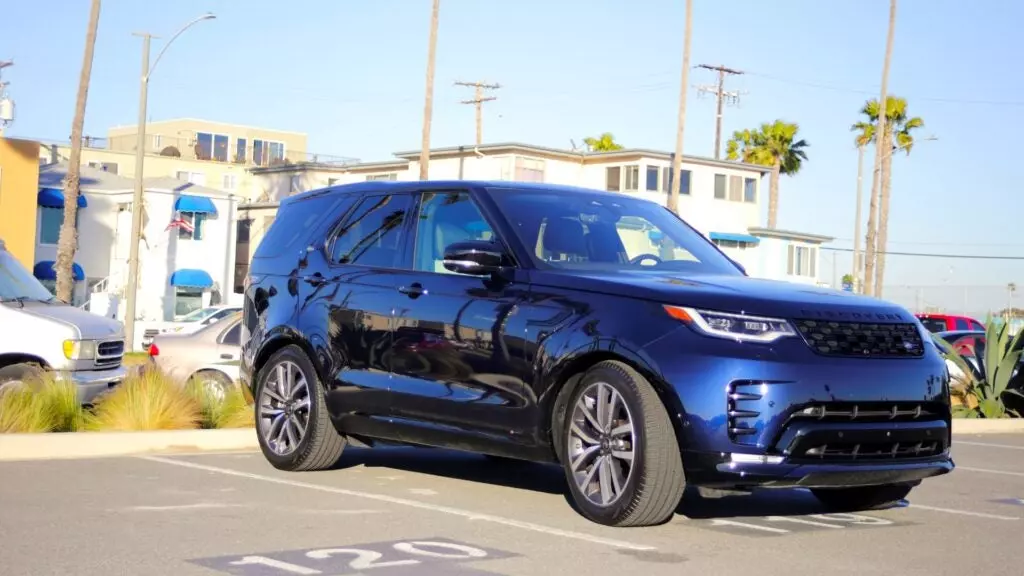 However, I can confidently affirm that my '97 wasn't my last old Land Rover. Whether it's a Range Rover Classic, old Defender, Discovery 1 or 2, or even an LR3, I'll definitely own another one in the not-too-distant future. Hell, maybe I'll invest in a Cummins diesel swap and turn one into a real monster, with much better economy to boot.
In spite of all this, I was still happy to sell it to free up capital, which I intend to use for other fun activities. You see, my aim is to throw more money at track driving and progress beyond my current on-track skills. Doing track days has been one of the largest areas of my automotive interest for a good six years or so, and I don't see it fading anytime soon. I used to consistently visit the track 10-13 times per year and I really miss it. With funds from the Disco sale, I plan to throw it at a platform that'll be a solid performance progression from my beloved Mazda 2, with more power, rear-wheel drive, and plenty of potential for learning.
I'm proud to report that my Disco went to a great owner who will take very good care of it and drive it on plenty of trails, as it deserves. I blogged about how it was a great city runabout alone (well, besides its fuel economy), but they really do shine off-road, and it's a shame when owners don't take full advantage of this.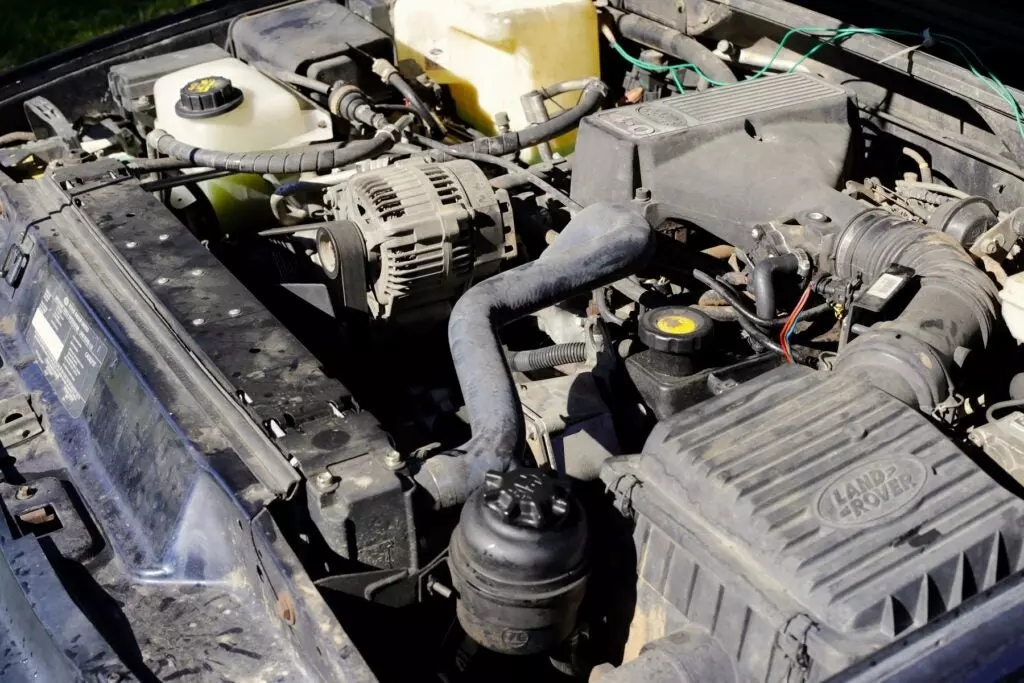 My Disco in particular deserves to have all the fun off-road after providing 10 months of generally solid reliability. Sure, I had to replace the radiator, re-connect the power steering system, fix a few oil leaks, deal with some minor foibles, and could never quite fully seal the damn thing, but as long as it stayed cool and had enough oil coursing through its heart, it was dead reliable. To its credit, I definitely expanded my DIY wrenching capabilities while remedying its various issues. I'm still amazed at how good of a road-tripper it was up to San Mateo, California, for Radwood NorCal and back, even with about 182,000 miles on the odometer.
Despite all the doubt from what seems like 90 percent of the internet, my Discovery 1 proved that its generation/chassis is a stout overlooked gem. Service history and pride of ownership beats out overgeneralization every time, and if you're in a situation to pick one up yourself, I hope you find (and have found) some useful info in the many blogs I wrote about mine and other Land Rover chassis. Plus, we have a Car Autance that exhaustively covers the Discovery 1, so be sure to check that out. If you're inclined to get dirty and do some investigation, wrenching on these old lugs can be very rewarding.
Thanks for following along in my journey. I promise the next car will be blogged just as, if not more, exhaustively.
What to read next: