Brad Hansen, host of the Retro Cars Forever YouTube channel and a buddy of mine back west, has compiled one of the most comprehensive pop-up headlight appreciation videos the internet's ever seen. I mean I love Donut Media's manic music video on the same theme as much as the next forever-online car fiend but Hansen's take is refreshingly relaxing.
Also: My magnificent Z31 makes an appearance around the 05:00 mark. Though I couldn't help but notice my light motors seemed to be the squeakiest of the lot…
Hansen sent me this over the weekend over Insta DMs and since it's right up our alley, of course, I'm sharing it with you. I asked if he had any specific inspo and he replied:
"I love pop up headlights, and ever since getting my C4 (which has an amusing tumbling action) I've realized how each car that had this rad feature had its own unique action and sound. So for the past few years, whenever I'd encounter an owner of a car with pop ups, I would briefly film their car and their hidden headlight action, so I could put it into one 'ASMR' style montage that hopefully is strangely satisfying and calming."
I'm inclined to agree; watching this video is a very chill experience.
Here's the full breakdown of every car making an appearance:
By the way, if you love pop-up headlights as much as Mr. Hansen here, you need to check out the pop-up headlight poster we've got in the Car Autance merch store!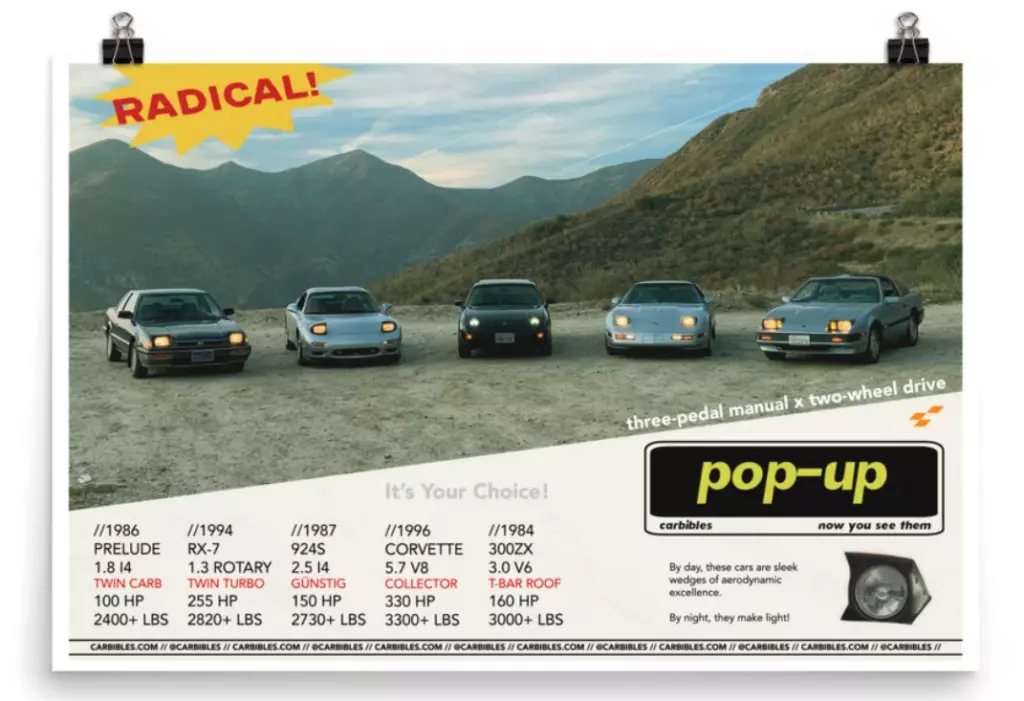 What to read next: