As somebody who grew up in the heart of the Midwest, I have distinctly fond memories of the econoboxes from the '80s and '90s patrolling around lower-income northeast Ohio. Rust sent a lot of small American cars to early graves in the Midwest, but that's not the case in Denver, where I recently visited. Colorado's dry air is kind to most all makes and models, despite the copious annual snowfall. When I saw this well-kept example of a Dodge Shadow, I had to stop and take a picture.
Car: Early Dodge Shadow ES
Location: Denver
Photog: me (Kevin Williams)
Camera: Canon EOS M
The Dodge Shadow ES was a hot(ish) small hatchback styled to look like a sedan. This particular model is an early car, noted by its egg-crate grille and sealed beam headlights. The ES model was near the top of the lineup and came complete with sporty wheels, a graphics package, spoiler, and ground effects kit. This car, unfortunately, had the power-sapping three-speed automatic, but there was no way to tell if it had the hot-rod turbocharged four-cylinder under the hood.

My brother had a Plymouth Sundance way back in the day, and we had plenty of shenanigans in that car.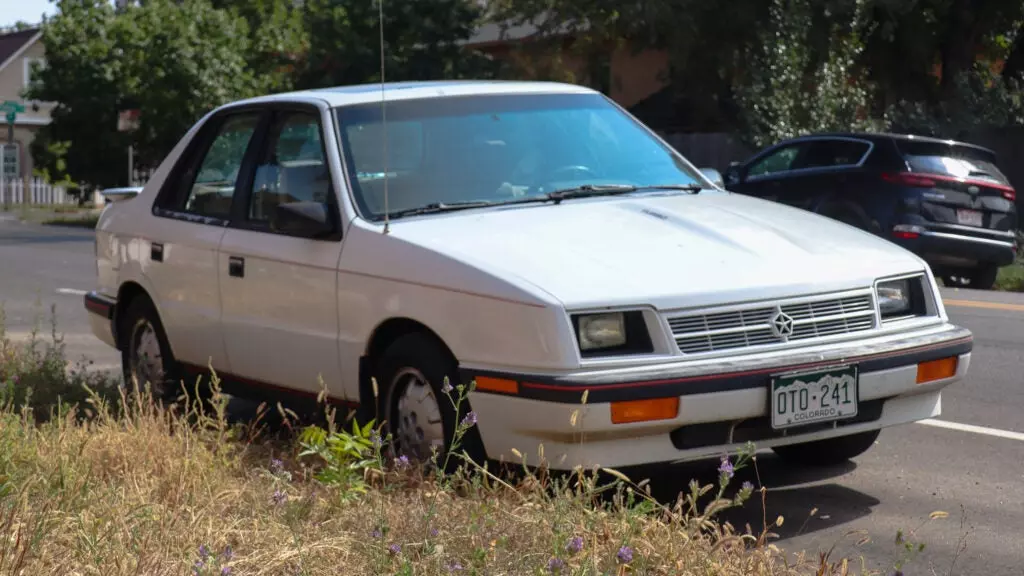 What to read next: