The 1990s was an exuberant decade. Full of vigor and inspiration, the air of aspiration was on the rise. The student loan debt crisis didn't exist yet, 'MacGyver' was on TV, and Pontiac was still a relevant brand. In the '90s, automakers made fun youth-oriented concept cars that didn't feel like cynical marketing stunts. Here's one you might not remember: the Pontiac Salsa.
The 1992 Pontiac Salsa concept was a low-slung crossover coupe-type thing that could transform from a beach-ready convertible to a pseudo pickup truck or fixed-roof coupe, depending on whatever mood you were in. Underneath, the Salsa concept was powered by a General Motors (GM) four-cylinder that was mated to a five-speed manual. There are plenty of blogs out there that chat at length about the Salsa, but today we're focusing on a video that was brought to the forefront of our collective memories by Testdrivejunkie.
Listen in as cheery voiceovers narrate the fun-sounding GM concept. The tone is optimistic, and it's a lot less doom and gloom than your typical concept car narrative of the 2020s. Motor Trend even said that Pontiac considered building the Salsa at one point. Given its rumored 1.5-liter DOHC four-cylinder and five-speed manual, I wonder if the Salsa concept could have ended up based upon the Opel Tigra, a car that had been rumored to possibly be ported to the US in the early '90s.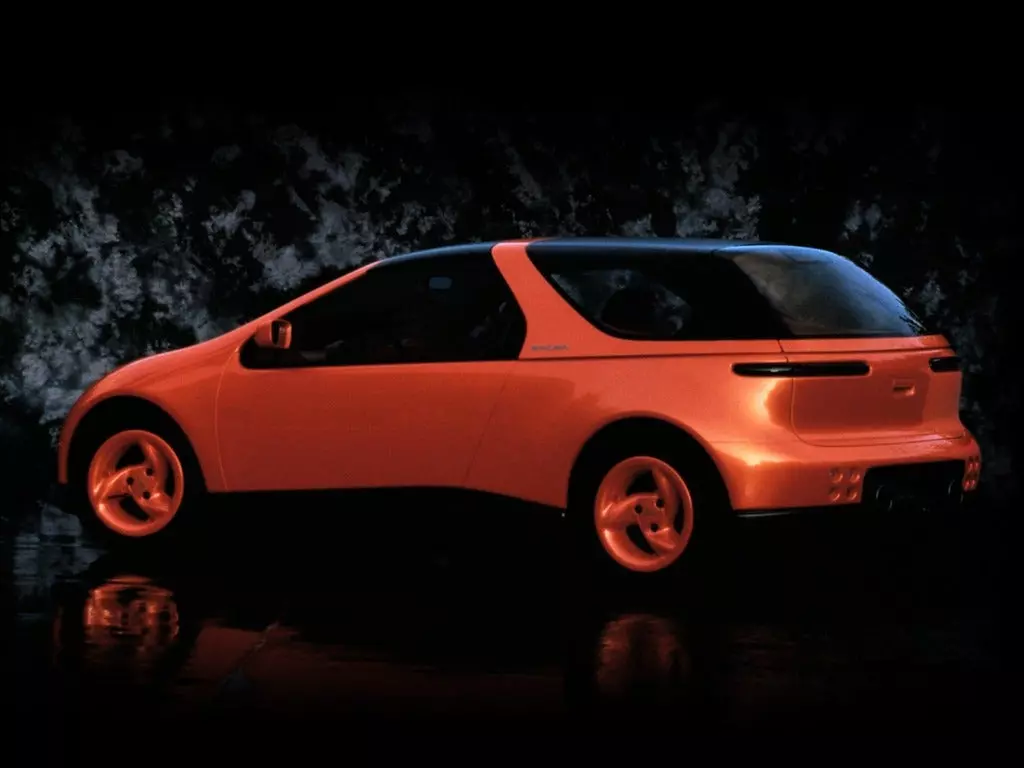 The Salsa concept was featured in the 'Demolition Man' movie's Hot Wheels set. The Salsa's ovoid design and wide stance certainly fit in alongside the GM Ultralite hero car of that movie, but according to the Hot Wheels wiki and IMCDB, the Pontiac Salsa Concept was never in the movie.

Curiously, the Salsa's convertible truck/coupe/convertible ethos was produced at a later point on a different car. The 1996 Skoda Felicia Fun was a European trucklet that had jump seats that could be fully boxed in with a removable top. It wasn't as sexy as the Pontiac Salsa concept, but it's still damn cool.

GM should revive this concept as a fun Bolt-based electric car. The only EV concepts in the GM pipeline are brash (Hummer EV), expensive and snooty (Cadillac Lyric), or kind of dorky (Bolt). Let your hair down, let people imagine and have fun with this new tech stuff. Do it, GM, make the Pontiac Salsa a reality. It's never too late to live your (my) dream.
What to read next: