The 2002-2005 EP3 Honda Civic Si is one of those cars that splits a room in half. In one corner, it's people who vehemently oppose it. In the other, people sing its praises and tout it as a pretty good hot hatch. When the two parties meet in the middle, it usually plays out like the fight scene in "They Live."
I'm here to say that I stand somewhere near the middle, though definitely leaning toward the favorable side. To me, it depends on the degree of driving you do with it and how willing you are to invest in its various issues. It's a good car, but you need to know what to expect, like pretty much every other enthusiast car that receives even minor lambasting in the comments section.
Seriously, It Wasn't Bad For Its Day, And Still lsn't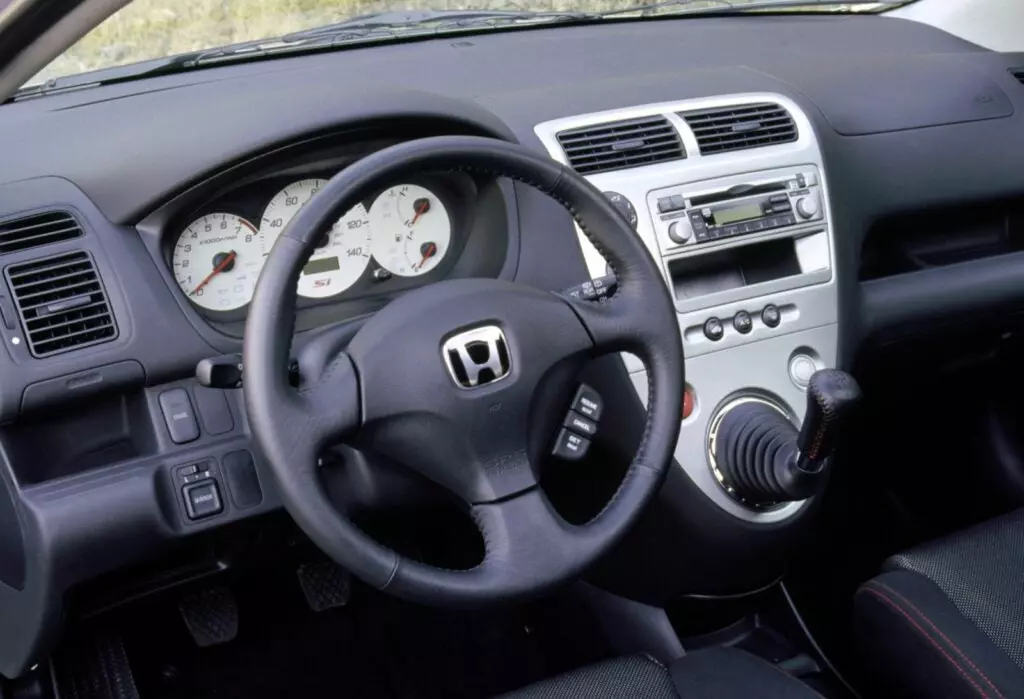 Think of how many people would kill for 160 horsepower in a small 2,744-pound hatchback with a manual transmission today. That figure is naturally aspirated, too, not just some wheezy, hair-dryer-sounding turbo lump that's way too quiet and tuned for economy first and foremost.
When new in 2002, the EP3 received solid marks from a variety of sources, including Car and Driver saying the "sweet-shifting" 5-speed makes "sporty driving big fun." Grassroots Motorsports tested it at Seattle International Raceway and had positive things to say, including quotes from the owner of Honda/Acura tuning institution RealTime Racing, Peter Cunningham. Here's a full clip from the article
"'Handling-it really hit the nail right on the head,' he explains. 'I was very impressed.' Peter says he found the car's balance to be great, and incorrectly guessed the car's weight at closer to 2,500 pounds after several full days of on-track testing. 'It carries its weight well,' he reasons.

As for the front strut setup, Peter had no complaints, especially considering the car's intended use in the real world, where packaging issues are a concern. He says the spring rates felt good, too.

Like us, he found the shifter odd but effective, located right where the driver needs it. 'It is a little weird because it is different,' he said. He also found himself hitting the rev limiter quite a bit, but notes that on the race track, the new car is often going faster than you think."
Why People Hate the EP3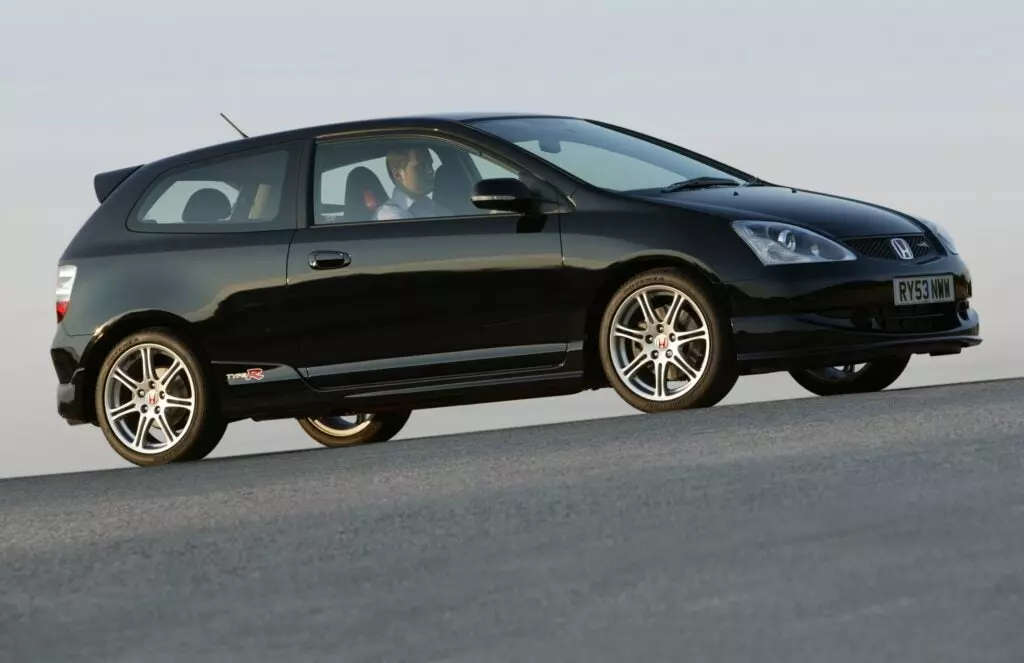 The quote from Grassroots Motorsports touches on the EP3 Si's various points of contention. First off, the redline is too low at 6,800 rpm. This is sort of a bummer, as it's a far cry from the 8,000-rpm, K20-powered monsters that we all know and love. The 2.0-liter, 16-valve K20A3 in the EP3 produced 160 horsepower and 132 lb-ft of torque, which was good for a 0-60 time of 7.6 seconds. Quick, but not ideal, especially considering it's about the same number as the previous EM1-generation Honda Civic Si.
The EP3's weight and suspension setup are also problematic for down-talkers. Back then, 2,744 pounds was considered hefty, but that's quite light by today's standards, so, I'm not sure people should really complain in our modern era. This was also within 25 pounds of its contemporaries (as pointed out by the above Grassroots Motorsports review), the Mazda Protege MP3 and Nissan Sentra SE-R, both of which we tend to look back on with affinity.
The EP3's front MacPherson strut design was a change from the more adjustable and better-gripping fully independent multi-link setups of its predecessors. MacPherson is fine, but not ideal (tell that to 991.2-and-older Porsche 911 GT3 owners). Still, the EP3 possesses inoffensive independent suspension out back.
Digging deeper, there's more to it than that. Honda designed the EP3's steering system to be full of weird malarkey. The power steering rack is mounted high up on the firewall, which then utilizes super long tie rods that connect to some hunks of metal that connect to the front struts, which rotate to turn the front wheels. It's all a bit weird and causes abject handling traits like bump steer. That's when bumps in the road or track affect the steering — I can personally affirm that it's quite annoying on track.
The power steering rack itself swivels and flexes which hurts steering feel. Mike Kojima of MotoIQ actually highlights this, as well as its other suspension/chassis issues, in a very thorough video about how to make an EP3 handle and steer well. Apparently, you can fit some pretty massive wheels underneath with a proper accompanying alignment, mild fender roll, and spring/shock combo, too.
But Really, It All Depends On How Much You Drive It
My colleague Kevin Williams maintained that they're perfectly fine in stock form, and I agree. Anyone who wants something with decent acceleration that gets good gas mileage, has a stick-shift transmission, and has some neat interior bits can't really go wrong. Especially considering that, in spite of our current weird-ass used car market, they're pretty inexpensive. I bet they're inexpensive to run, too, as they come with small brakes, small wheels, and, well… they're Hondas.
Despite the hate that the EP3 seems to get, there's still a decent aftermarket for performance parts. Cold air intakes, exhaust systems, suspension bits, alignment bits, some exterior accents, the lot.
If you're inclined to do some more serious wheeling on the track, the fixes that Mike Kojima mentions above aren't that expensive. Stronger steering rack mount bushings, as well as roll center adjusters and tie rod bits go a long way. Because the EP3 shares its chassis with the more popular DC5 RSX, there are plenty of additional parts available to tighten up the ride and get the absolute most out of a good alignment.
More People Should Appreciate the EP3 Civic Si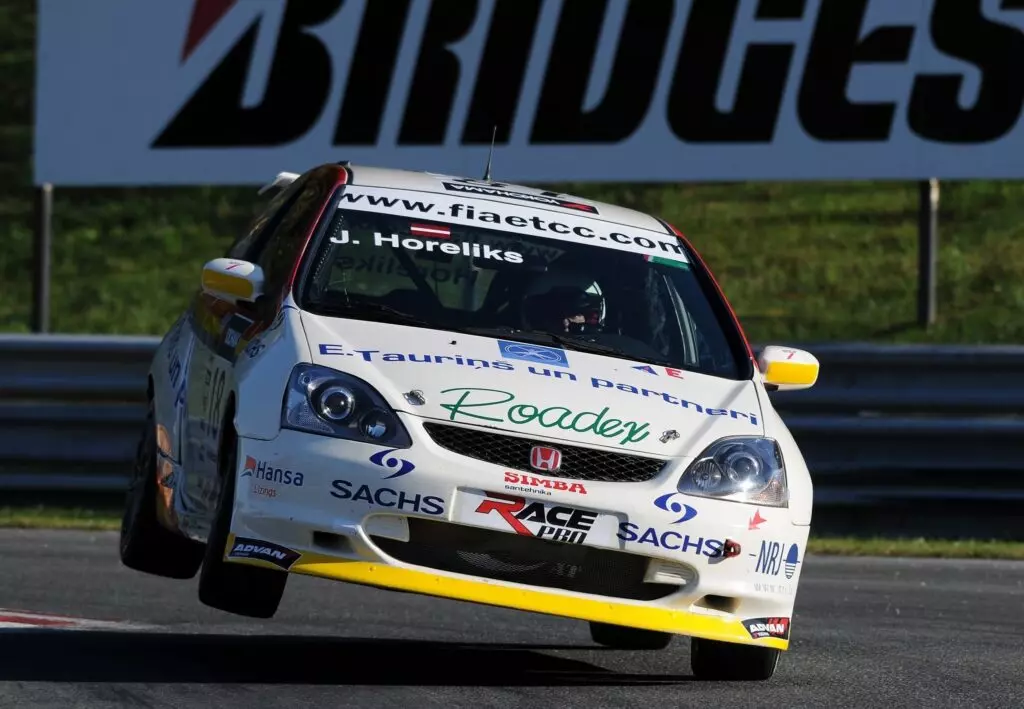 Looks are subjective, so I get it if the EP3's appearance just doesn't do it for you. Personally, I think they look alright, but a set of good wheels and a lower ride height really set them off. If I owned one, I'd either make it look like a JDM or Euro-market Type R, or even a BTCC race car.
I'm not saying people should love the EP3, but at least appreciate and recognize the potential. Or, if you happen upon one for a great price, disregard the hate and consider giving it a chance. Like many enthusiast chassis, there are just a couple of fixes needed to make them into very capable handling little cars. Apparently, the EP3 Si boasted a 95% increase in torsional rigidity over the previous-gen EM1 Si, too, so any suspension modifications are definitely put to good use.
Plus, in light of everyone's complaints about modern cars, like how there aren't many decent naturally aspirated four-cylinders out there anymore, or cars are too heavy and bloated-looking, the EP3 Si is a breath of fresh air. It might not possess one of the wilder K-Series engines, but at least there's an aftermarket to liven them up a bit, and 6,800 RPM is still a decent ceiling. Long live under-appreciated hot hatches!
What to read next: