No surprise to anyone, it's still really tough finding a good deal on used high-horsepower enthusiast motoring. This wild used car market is ruthless and really puts a damper on affordable performance. In spite of this, there are still some heavy deals to be found. One of my top brands to search for is Mercedes-Benz, because its small-to-mid-size cars have always been a tad more under the radar compared to other German competitors like the almighty BMW M3. Especially the W204-generation C63 AMG, which was sold between 2008 and 2015.
The W204 C63 AMG was always more underrated than its E90/E92 M3 rivals and still is. Comparing current used pricing between the two, it seems like you can pick up a lower-mileage W204 for considerably less scratch than a comparable M3. Mercedes values drop like boulders due to depreciation, but I don't think that's fair. They seem like immense luxury performance bargains in performance, amenities, and general maintenance costs. They don't seem to be too much of a reliability headache, either. Here's why this chassis should be a consideration for anyone after this spec of Teutonic, RWD brutality.
The Meat and Potatoes
On the outside, the C63 AMG doesn't look all that different from a civilian C-Class lease special. Sure, it has bigger wheels, slightly wider fenders, some extra openings in the front grille, and quad exhaust tips, but it wouldn't arouse suspicion when parked on the street.
That's the beautiful thing about them. What lies beneath its hood is a massive naturally aspirated 6.2-liter V8, coded and referred to by enthusiasts as the M156. This is a massive engine for the W204's size, and bless Benz for shoe-horning it in there. 
When it debuted in 2008, this Mercedes produced a hearty 451 horsepower, around 30 more than the M3 and Lexus IS F. Torque was rated at 443 pound-feet. By the end of the generation, due to some camshaft and ignition tuning, it was making an even wilder 480 horsepower. From a standstill, 0-60 mph took approximately 3.9 seconds, and the quarter-mile was dealt with in a scant 13.2 seconds. When new, the driving experience received thumbs-ups across the board, most notably from Jeremy Clarkson on old Top Gear.
Several years later, at the tail-end of the W204 AMG's run, Chris Harris did an excellent farewell video to the W204 for The Drive's YouTube channel:
I generally love the look of these beasts, both coupe and sedan, pre-revision and revision, as they're quintessential understated German muscle. I love wild and fun-looking cars, too, but when it comes to what I'd personally own and rip around, give me a sleeper that flies under the radar.
General Running Costs
If all of that sounds enticing, then consider the C63 AMG's various maintenance considerations. To keep the C63 AMG's glorious M156 engine raging, fuel economy is pretty rough by modern standards. FuelEconomy.gov rates it at 12 mpg city and 17 mpg highway, while some other sources are a tad more kind. Though, I'd say be more conservative in estimates, as this is a sports sedan meant for liberal loud pedal usage. Plus, it requires premium fuel.
Then there are maintenance and upkeep items to highlight — there really isn't anything too terrible here. Taking a look at ECS Tuning, parts costs don't seem too bad, and neither do maintenance intervals. You will need to change the automatic transmission's fluid every 40,000 miles, which ECS and other companies make convenient kits for. It also takes quite a bit of high-quality oil, but what German car doesn't?
As far as reliability concerns go, the biggest is the M156's head bolts. These had a propensity to break, kill the head gaskets, mix oil and coolant, and then destroy the engine, all in one fell swoop. Though, as ExoticCarHacks.com details (on this issue and many other things to know about the W204), this was revised by Mercedes midway through 2011. It should be a concern on 2011 and earlier cars, pinpointed down to the VIN on 2011 cars, but not for models that are 2012 and newer. If the last five digits of the VIN are lower than 60658, the head bolt issue has not been remedied from the factory.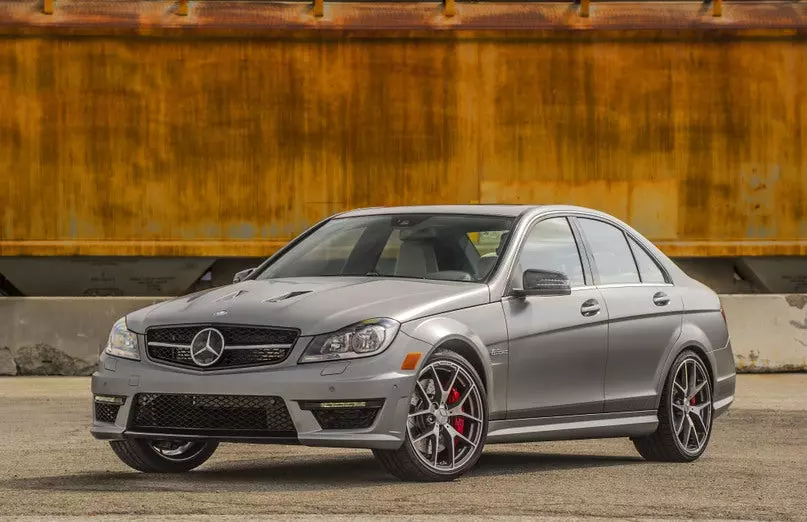 Engines can also have cam lifter issues and timing chain tensioner issues, but those should be easy to diagnose, as they usually create a lot of noise under the hood. Then, there are some suspension and brake issues. Front control arms should be checked for damage, and excessive vibration could be caused by failed engine mounts. Furthermore, rear brake hardlines should be checked for rust, 19-inch wheels should be checked for cracking, and brake rotors should be checked for warping and cracks. Apparently, these cars are also susceptible to some interior creaks and interior trim issues, but those are pretty mild in the grand scheme of things. After a quick glance at CarComplaints.com, there isn't much else.
Pricing And More Fun Things of Note
After some poking around on AutoTempest.com, it looks like high-mileage, somewhat-beat examples fetch as little as $20,000 in our current market. However, the sweet spot seems to be just more than $30,000, as you might be able to find a post-2011 model with 70,000-90,000 miles in this region. You can find examples for $25,000, however there's a high likelihood it'll be a pre-2011 model with some mileage. Keep in mind, if the head bolt issue has been resolved and it comes with a good service history, this could be a hell of a bargain.
For 2012 the car received a major update. This gave it a handsome facelift, a quicker-shifting AMG SPEEDSHIFT MCT automatic gearbox, launch control, and some nicer interior amenities. During the W204's run, Mercedes offered a P30 performance package that bumped power to 480 horses, and this remained the same in 2012, though it was re-coded as the P31 package and included some slick carbon bits, such as a full-carbon trunk spoiler.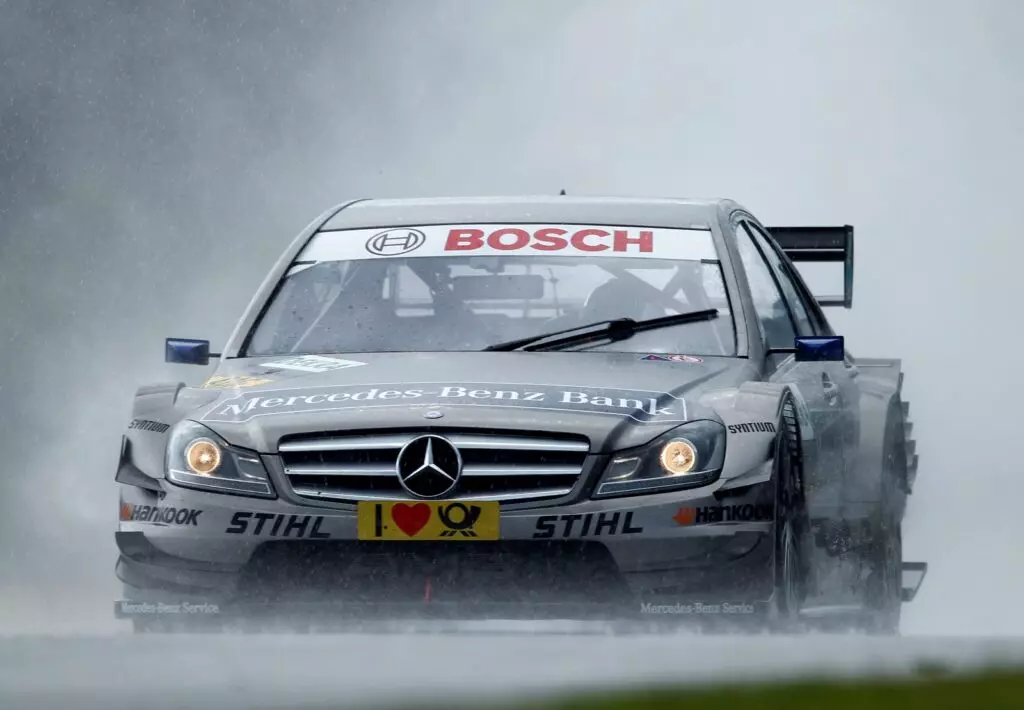 All-in-all, the C63 AMG sounds like an incredibly fun and raucous value. There's room in the aftermarket to accommodate anyone who wants tighter and stiffer suspension, stronger brakes, louder exhaust, more power, and different wheels, too. I've driven the newer-gen W205 C63 AMG and was thoroughly infatuated, but it lacked the large displacement anger that the W204 possesses. Plus, those can't be found for any figure less than $45,000 in this market, and they usually have nearly 100,000 miles or more at that price point.
Plus, 2008-2012 was kind of the sweet spot for modern, high-tech luxury sports sedans. The C63 AMG, E90/92 M3, and Lexus IS F all debuted in 2008 and ran through this entire time period. All of them are modern enough to feel like fresh, well-equipped fare, yet are also pretty old by today's standards, which is great for those of us who can't cough up what their successors fetch.
By this same token, this era of old Top Gear is by far my favorite and helped shape me into the car enthusiast-slash-auto writer I am today. I think it'd be pretty neat to pick one of these up, especially the understated, stealthy W204. Assuming its engine stays bolted together, I can afford to keep it fueled, and fitted with non-de-laminated rear tires. Regarding the latter, it'd be tough not to wear them down at an alarming rate.
What to read next:
Car Autance launched a new series, Car Confessions and Hard Lessons. In the second installment, Matt Farah explains why ignoring his own advice on a vintage Ferrari cost him $10,000.
Kevin Williams explains why his Mazda 3's sticky melted dashboard left him infuriated with technical service bulletins.
VinFast is looking to enter the U.S. market, and the upstart Vietnamese automaker might be using an old Ford playbook to grab your attention.
This $1,902,000 Porsche is now the most expensive car ever sold on Bring-a-Trailer. Can you guess what it was?
Toyota got the Initial D creator to illustrate a GR86 commercial, and it's pretty incredible as far as advertisements go.