The new Acura Integra prototype has been unveiled, and holy crap is the internet buzzing with passionate discussion. At Car Autance, at least, we're excited at the prospect of a new manual-shift car hitting the market and we're eager to find out what it's like to drive. In the meantime, let's daydream and hypothesize on what a high-strung Type S Integra might bring to the table.
Platform sharing between the Honda Civic and Integra prototype is very much a good thing in 2021, much to the chagrin of people yearning for the lightweight coupe days of yesteryear (hot-take: those who are complaining should've bought the tenth-gen Civic Si coupe). My reasoning: if there's going to be a new Honda Civic Type R, the next generation of arguably the most capable front-wheel-drive car from the factory ever made (at least in the USA), then a new Acura Integra Type S is something to be quite excited for. If it gets made.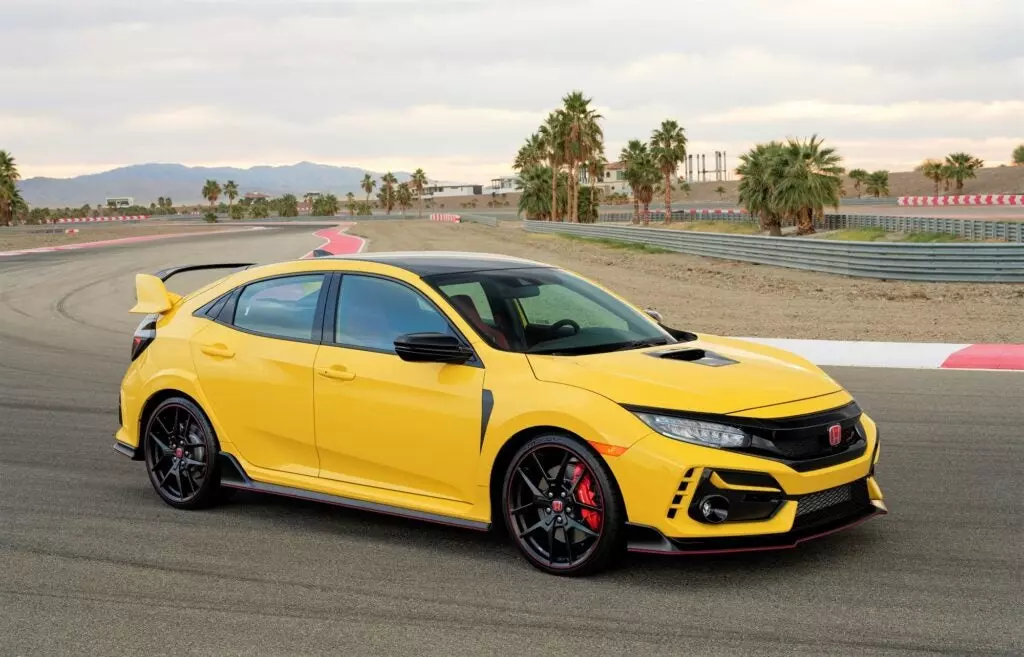 Lots of Potential
Before we get into what an Integra Type S might look like, let's go over what the next Civic Type R will be.
From what I gather about the upcoming new Civic Type R (CTR), its expected changes and alterations over the current (not not for long) fifth-gen, FK8 Type R won't be terribly substantial. At least when it comes to its engine and suspension. The exterior on the other hand, will look quite a bit different since the eleventh-gen Civic looks much different than the tenth-gen it replaced. Luckily, we already have a solid idea of what that will look like.
As far as how the new CTR will mirror the old one, it will presumably still come with the K20C1 turbocharged four cylinder with 306 horsepower on tap, or more. Then, it'll probably still be front-wheel drive, possess the same heavenly six-speed manual gearbox, as well as come fitted with the same independent dual-axis MacPherson strut front suspension and independent multi-link rear suspension. Though, since there will surely be a change in weight and how it's balanced with the new CTR, I'm hedging that it'll possess re-tuned adaptive dampers, springs, and sway bars.
I'm also thinking there's a chance we'll see a dual-clutch gearbox option in the new Type R to compete with the Hyundai Veloster N's optional DCT. It was this gearbox that enabled the N to steal the CTR's top spot on the 0-60 podium in their shared segment, so I bet Honda will want to reclaim it.
Why This Potential Wouldn't Be Wasted
How all this translates to a potential new Integra Type S (ITS) is all a matter of how and where the Integra can be a more premium product than the CTR.
Would it have soft-touch leather on its various interior surfaces instead of Alcantara like the CTR? What about its powerplant? Not only could Acura up its game substantially in this department, but also truly stand out with even better bucket seats, a better steering wheel, and more. The current CTR has a nice interior, so presumably, the next one will, too, but there's always room for better materials quality.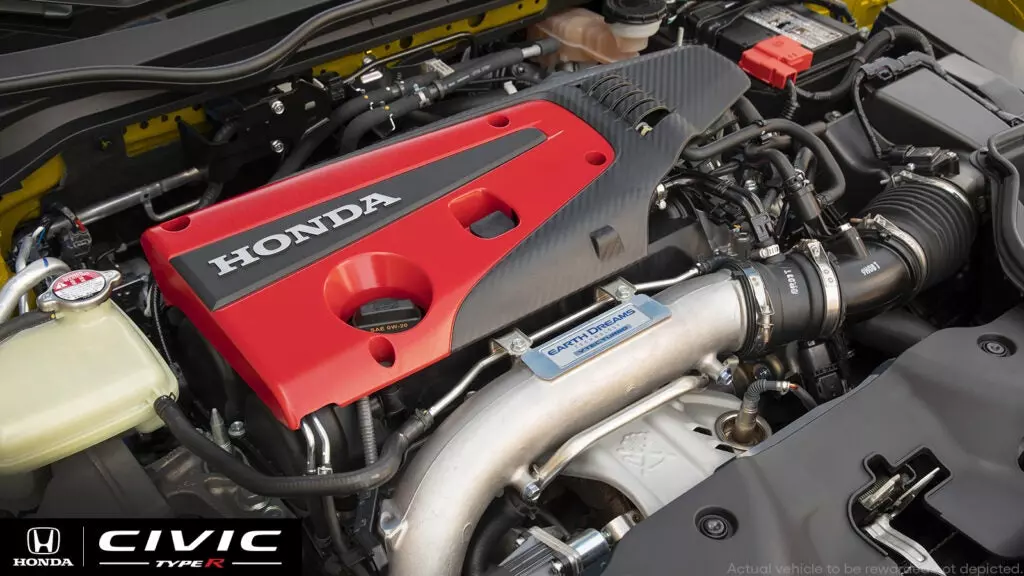 As I touched on above, the current Type R possesses the K20C1, and the new generation likely will as well. However, the current non-Type S TLX has the K20C6, so there's a chance the ITS could possess this as well. But I'm betting on it mirroring the CTR here, since they'll most likely share the same platform, and the K20C1 is more equipped to handle more boost from the factory. By the way, this video goes into depth about why the K20C1 is the more equipped-for-power engine.
Imagine If…
How all this turbocharged power gets to the road is another way for Acura to offer something more premium than Honda. Perhaps the Type S would get a dual-clutch or quick-shifting conventional automatic, and save the stick for the CTR exclusively. I've also seen some discussion on Twitter about why it'd be cool if the Integra came with Acura's Super Handling All-Wheel Drive (SH-AWD) in some kind of variant. Grip is good, but weight is not… unless it's there to add more excitement. I'm thinking about the gone-to-soon Ford Focus RS and Mercedes AMG A45 that we don't get here -cars with gloriously driftable all-wheel drive. If it's there to simply keep the car more planted… I'd prefer they just save the increased weight and cost and run better tires instead.
As far as looks go, the new Integra prototype is an excellent starting point to be turned into a hot hatch. The new Civic looks decent in my opinion, but with added bigger wheels, minor styling accents, and wing, the CTR looks stupendous. The same would translate to an ITS, and more so -the front end looks really good on the Integra, and the addition of a sporty front lip spoiler would make it a home run. I know, this is all pretty subjective stuff, but I think we can all agree that hot-hatch'ization generally helps a compact's looks.
No matter what happens with the general Integra, I really hope Acura introduces a Type S variant. The thing about hot hatches is they offer a lot of performance, capability, and practicality for the money. Just look at the Veloster N and CTR: anyone who enjoys a healthy amount of enthusiasm in their driving digs these cars. Additionally, I can confidently affirm that they both have better steering and front-end grip than the new G80 BMW M3.
Acura has a chance to sell a hot hatch that checks this box and then some by offering something with top-dog performance, as well as a comfortable, well-appointed interior that gives its luxury competition a run for its money. The latter is something the brand's done pretty darn well at. Let's hope they do it.
More great stories on Car Autance